SEO

Services

Intlum is a leading web design agency with an award-winning design team that creates innovative, effective websites

Get a free quote

We're Innovators & Marketing Experts

Email Marketing
Leverage agile frameworks to provide a robust synopsis for high level overviews. Iterative approaches Organically

Market Research
Leverage agile frameworks to provide a robust synopsis for high level overviews. Iterative approaches Organically

Online Marketing
Leverage agile frameworks to provide a robust synopsis for high level overviews. Iterative approaches Organically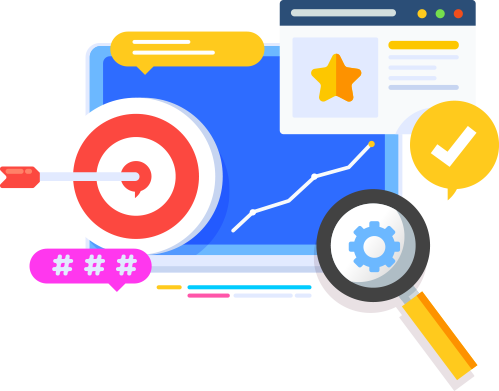 SEO services from Intlum
Lorem ipsum dolor sit amet, consectetur adipisicing elit, sed do eiusmod tempor incididunt ut labore et dolore magna aliqua. Ut enim ad minim veniam, quis nostrud exercitation ullamco laboris nisi ut aliquip ex ea commodo consequat. Duis aute irure dolor in reprehenderit in voluptate velit esse cillum dolore
Lorem ipsum dolor sit amet, consectetur adipisicing elit, sed do eiusmod tempor incididunt ut labore et dolore magna aliqua. Ut enim ad minim veniam, quis nostrud exercitation ullamco laboris nisi ut aliquip ex ea commodo consequat. Duis aute irure dolor in reprehenderit in voluptate velit esse cillum dolore
Read more
Customized
Seo

Campaigns

At Intlum, we know that every business is unique and different — which means every business has different goals, a different audience, and a different budget.

We're totally fine with that, and in fact, we wanted to find a way to make it easier for every business to get what they need from a local SEO campaign. That's why we offer four different service levels to base our custom plans from to satisfy any local business. Our services are based on the number of locations you're looking to optimize. So if you are a small business with one location or multiple locations, and you want local exposure for each, the basic local SEO plan would be perfect for you. Not to mention, you can optimize up to two locations with this plan — so if you find yourself ready to expand, we're ready to help. The aggressive plan offers optimization for three to four locations, while the market leader plan offers five to eight optimized locations. If you're an enterprise business with nine or more locations, the enterprise local SEO package is right for you.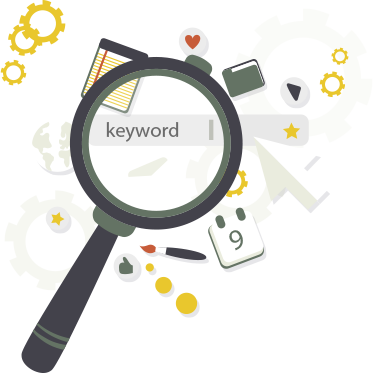 Local keyword research for 5 services or products
Keyword research is one of the most important parts of any SEO campaign. Without it, you won't know what keywords are important to your industry, what terms your target audience is searching, and what keywords your competition is already targeting.
One of the most important things when implementing a local SEO campaign is to target local keywords. This means including your town, city, or state's name to the front end of one of your services so that you can rank for location keywords in your geographic area.
An example would be, "Las Vegas sporting goods company," "Tampa craft store," or "Cape May tackle shop."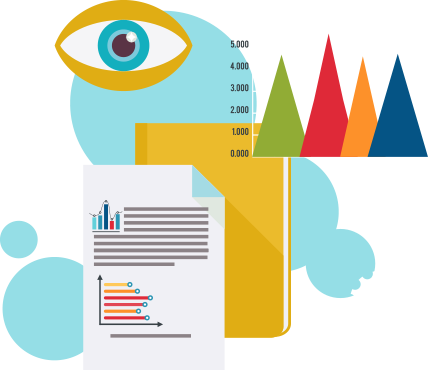 Google My Business setup and optimization
Google My Business, or GMB, is the ultimate tool for local SEO. Without a profile, it'll be harder for your business to show up in search engine results pages as a local result.
When you have a GMB profile, users that search a keyword that's associated with your business will be served a lot of extremely useful information about your business.
Since that information is so easily accessible with GMB listings, potential customers have a higher chance of visiting your storefront.
Some information that's provided with a GMB listing in results pages include:
Average Google rating based on reviews
Phone number
Button to website
FAQs about the business
Button for directions
Reviews from other review sites like Facebook
Photos of the inside and outside of the location
Physical address
Yellow Pages, and Yelp
Hours of operation
Popular times of operation
Website
"People also search for"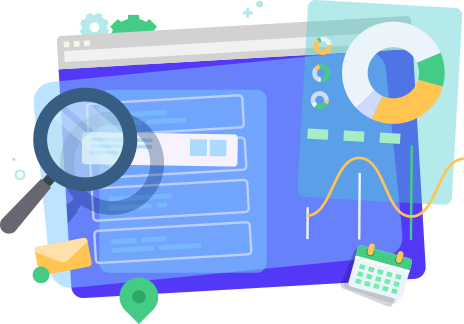 Local optimization on other local business websites
At Intlum, we believe that in order to be successful, you should be as visible as possible online. That means that you're not only showing up when potential customers search for your services with search engines, but that you're also visible on social media.
All of our packages include local optimization for the following:
Bing local
Apple Maps
Yelp
CitySearch
Facebook (business page setup or review, Facebook check-ins with verification and setup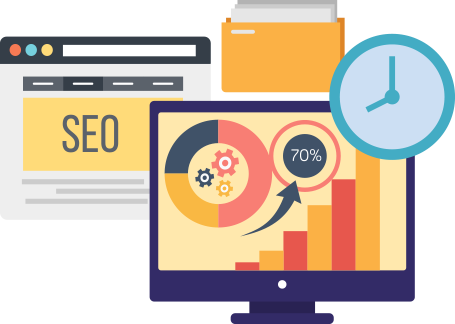 On-page SEO work for your current website
You already know about local SEO, but what is on-page SEO?
SEO as a strategy, has many different moving parts. There is the overarching term "SEO," or search engine optimization, on-page and off-page SEO, and local SEO.
On-page and off-page SEO are both subcategories of the main strategy that help your campaign reach its potential.
Just like local SEO has its own unique techniques, on-page SEO does as well. Here are a few on-page SEO tactics that help your local business rank higher in search results:
Keyword optimization: As we mentioned before, keyword research is extremely important to any business. It helps you rank for terms that mean the most to your company, which helps you get more customers into your store. The process of on-page SEO ensures that you have a lot of important, relevant keywords on your site pages.
Beneficial, informative content: As you may have heard, content is king — and it's very true. Without content, your website pages won't be able to rank because there's nothing to rank. The creation and implementation of beneficial, informative content gives Google something to serve on results pages, and you'll rank highly if you follow SEO best practices
Interesting page titles that include your target keyword: When you rank in results pages, one of the first things users will see is the title tag you've created for your page. If your title tag doesn't include your keyword, is boring, and doesn't capture the attention of users, it's unlikely that you'll get clicks to your website.
Including alt tags on all of your photos: Google is smart, but not smart enough to see your images and determine what they are. That's where alt tags come in. Alt tags are short descriptions of your images that Google can read, and they rely on them to tell them what the photo is and determine if it's a relevant addition to the page. Without alt tags, photos on your page are essentially blank to Google.
Regular content updates: If you want Google to consistently have new pages to rank, consistently updating your content is one of the best ways to stay at the top of search results. Google loves fresh content, so content strategies like including a blog on your website are extremely beneficial.
Address added to current website pages
If you want site visitors to have the easiest time possible finding your physical location (which you should), adding your address to current website pages is a must.
Not familiar with HTML? Don't worry! Adding your address to your website is part of any local SEO package from Intlum.
Website copywriting with locally-optimized items
Remember how earlier we mentioned that content is king? With any of our packages, you'll get between one and three content pages per quarter that is geared toward locally-optimized keywords, photos, and other multimedia.
Titles and meta descriptions (for 5 keywords)
If you're concerned about creating a catchy title tag and meta description, don't worry! Every package comes with title and meta creation, which will help increase clicks to your website.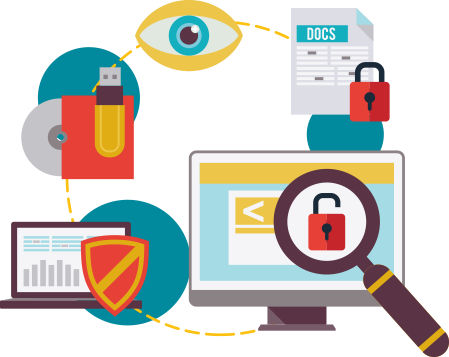 ReviewBoostFX software setup
ReviewBoostFX is part of WebFX's proprietary MarketingCloudFX software, and it comes free to all of our clients.
This software allows you to manage your online reviews easily, which is super important when you have a local SEO campaign in place. You want to be sure that if you do get a bad review (it happens!), that you're able to respond correctly, and use SEO to get bad reviews to the bottom of the pack.
With every local SEO package, we'll take the following actions with ReviewBoostFX:
Set up the software
Set up notifications for when you get a new local review
Automated review solicitation via email address upload of your existing customer list
Give you the option to have positive review automatically added to your website
Get a custom quote to have ReviewBoostFX fully managed by WebFX. This includes responding to reviews, contacting customers for reviews, generating and updating your NPS score, and more.
Dedicated account representative
When you work with WebFX, you'll always have a dedicated account representative.
We want to make sure that all of our clients are understood and taken care of, and giving each and every one a dedicated account representative (regardless of the service they purchase) is our way of doing so.
Your account representative will start by getting to know more about you and your business. How many locations do you have? Are you looking to expand in the future?
We'll also ask you questions about your unique business so that we can understand exactly what we're marketing. We want to learn about your target audience, what locations you serve (do you ship worldwide?), and how long you've been in business.
We'll also dive into your competition to learn who you're up against and how they're marketing their business, to ensure that you stand out in the crowd.
We'll also ask you questions about other marketing tactics you're using, such as traditional marketing techniques, social media marketing, or email newsletters. If you currently aren't doing any marketing, that's okay too!
WebFX is a full-service digital marketing agency, so if you decide you want to do more than just local SEO for your business, we're here to help.
Online project management schedule
We know that we're not the only ones that like to have a timeline. Included with every local SEO package is an online project management schedule so you know what to expect and when.
Ongoing monthly traffic reporting
Website traffic is what we're looking to increase with local SEO. To ensure that your campaign is headed in the right direction, we'll provide you with ongoing monthly traffic reporting.
Google My Business monthly performance reporting
ust like you want to know about your traffic, you want to know how your GMB profile is performing as well. Don't worry, we have you covered.
Ongoing monthly customer reviews reporting
Reporting is one of the things we do best. We never want you to be in the dark with your campaign, so everything that can be reported on, we'll report to you!
How can local SEO services positively impact my business?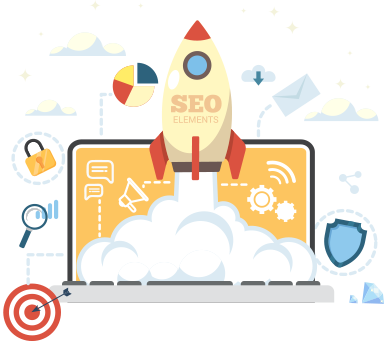 With the long list of services WebFX provides, it's hard to understand how it will all work together to impact your business. The short answer is — your local SEO campaign will impact your business in amazing ways.
Searches including the words "near me" have increased by two times over the past year. That means that more and more people are looking for an easier way to find businesses close to them.
Not to mention that 72% of consumers who performed a local search on a search engine visited a store within five miles. This gives even more reason to optimize your website with local SEO because it shows that consumers are truly making decisions based on location, and how close they are to a business that offers what they're looking for.
If you want to be the business that shows up in your target audiences' search results, utilizing local SEO is the best way.
Here are some other benefits of adopting local SEO services
As we mentioned before, local SEO is a trackable strategy, which means you'll never be in the dark about how your campaign is performing.
With platforms like Google Analytics, you'll be able to see in real time how your local SEO is performing, which will allow you to directly tweak things that aren't benefiting your campaign. The fact that local SEO is trackable is a huge plus since it allows you to test, learn, and grow your local SEO campaign over time.
When you optimize your site with local SEO, and utilize your GMB profile, search results will come alive with a map of your location, recent reviews, and more information to entice users to come to your location. Google My Business results also take up more valuable real estate in search results.
With local SEO, you'll see an increase in your website's traffic since you'll be more visible on search engine results pages.
With a GMB profile, users will see great reviews that customers gave you in the past and give them easy access to your website. By making it so easy for users to find you online, you can expect increased website traffic.
MORE FOOT-TRAFFIC TO YOUR PHYSICAL LOCATION
Local SEO will also bring more foot-traffic to your location.
Many people will search for "restaurant near me" with the intention of visiting a restaurant close to them. That gives you the opportunity to show up in search results and attract them to your physical location.
Are you sold on local SEO?
If all the benefits of local SEO services have you hooked, look no further.
WebFX is a full-service digital marketing agency, which means we offer much more than just local SEO. Check out a list of other services we offer:
SEO (search engine optimization)
PPC (pay-per-click advertising)
Social media marketing
Email marketing
Reputation management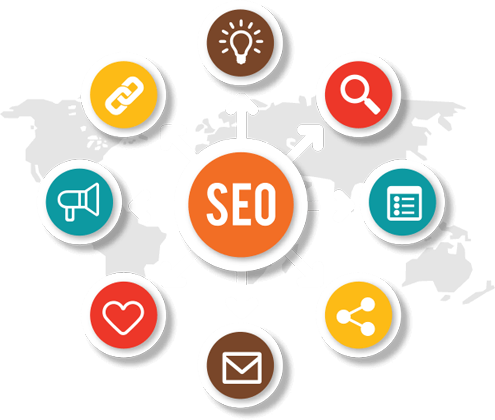 Website design/website redesign
Website development
Infographic creation
Lead generation
Content marketing