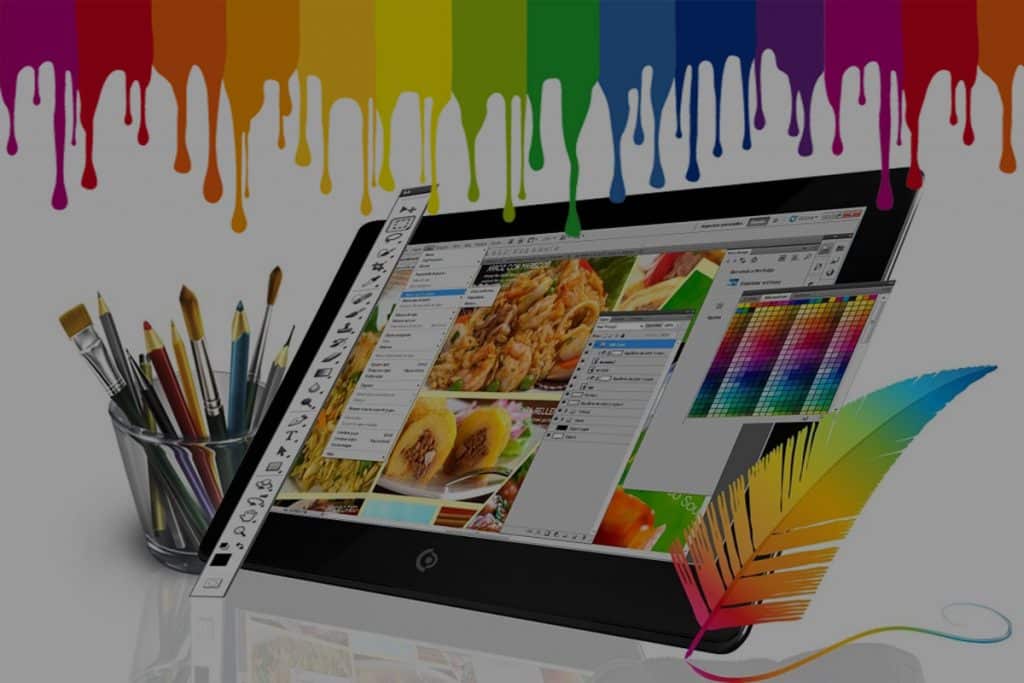 Web design is, undoubtedly, one of the most intriguing tasks involved in a website design and development. When it comes to web design, graphics design does not stay behind as graphics are the base of web design. But mostly, you would need to pay for the proficient graphic design tools available in the market. What if you find some free alternatives to the paid tools? It's always heart-warming not to invest and get desired results. Thus, we are going to offer you the best free online graphic design tools in this article.
These free tools we have collected after a thorough research contain every feature that is needed to create spectacular visual contents. And most importantly, they do not cost a single penny. From the browser extensions and templates to the photo editors, these free graphics and web design tools will cater you everything.
Free Online Graphic Design Tools to Create Amazing Visual Contents
Following are the tools you need to avail today to create marvelous visual contents free of cost. In order to make it easier for you to discover, we are arranging the tools in various categories. So, find out the category you require and choose the tool that can help you in fulfilling your graphical needs.
Free Font Tools
Fonts and Typographies, as you know, play a pivotal role to grab the audience's attention. So, make sure you are crafting alluring fonts. Following tools can be a great help.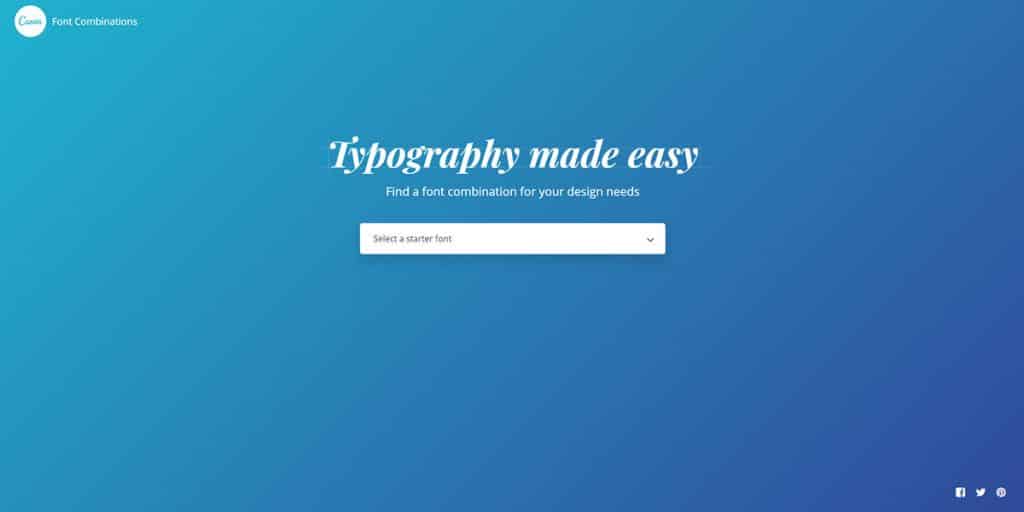 If you are looking for finding the perfect combination of fonts for your project, Type Genius is something you can never ignore. This tool is one-of-a-kind to cater you an easy way of discovering some great combinations of fonts. The tool even offers the real-time examples of the font combinations used on other websites. This is quite intimidating as you will certainly get a true sense of how the website is going to actually look like.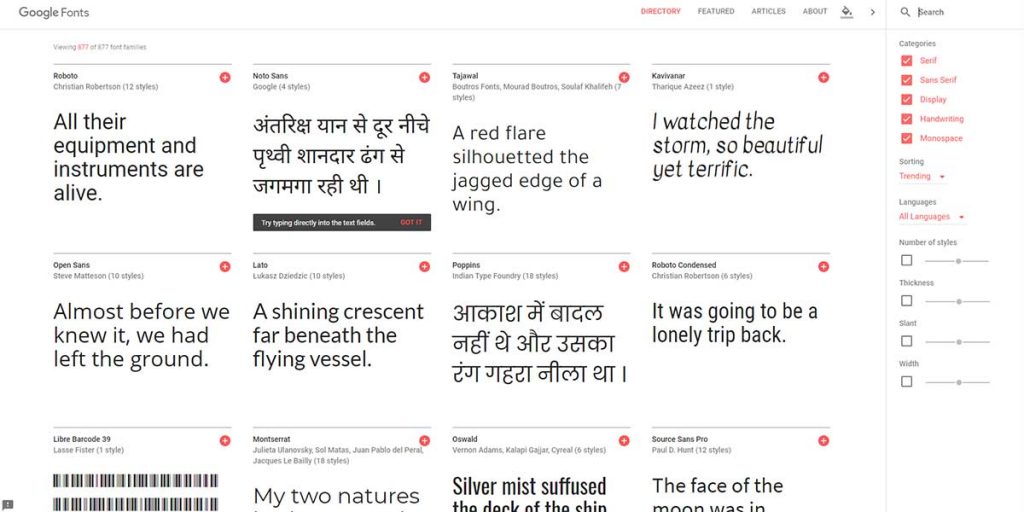 Are you looking for quality typography which can enrich your upcoming web design project? Fear not! Google Fonts is here with a huge directory full of web fonts. The enormous database of diverse fonts makes it easier for the users to insert a particular font to the websites within seconds or download the fonts to use those later. Moreover, the fonts found in Google Fonts are open-source which denotes that you, being a user, can customize the fonts, improve, and share them.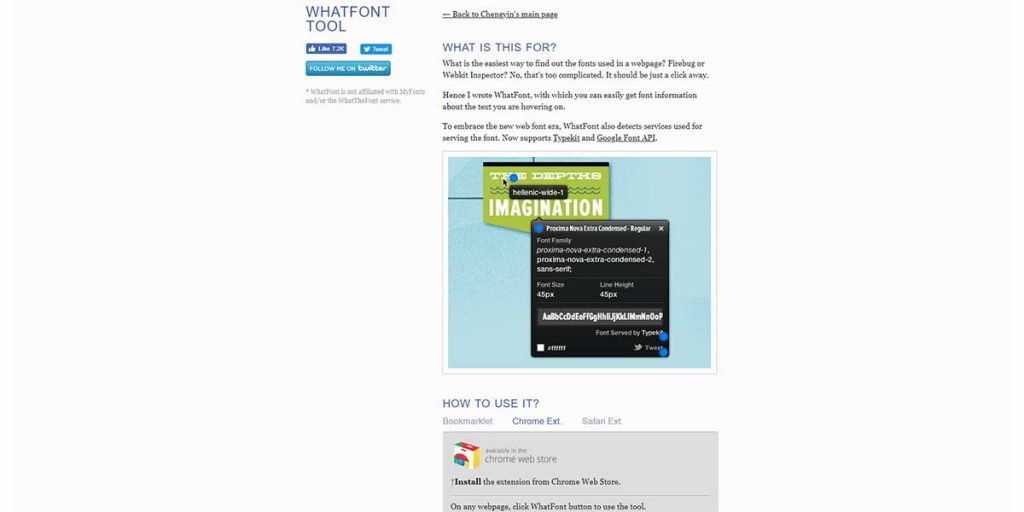 You cannot deny the fact that there have been several occasions when you came across a particular web page and wondered if you could use the amazing fonts of the web page. But the sad part was you did not have any idea about the name of the font. Well, we have come with a sigh of relief for you. WhatFont is one of the free online graphic design tools which allows you to easily recognize the name of any font on a web page with a single click.
WhatFont is available for download in various formats such as Safari Extension, Google Chrome Extension, or bookmarklet.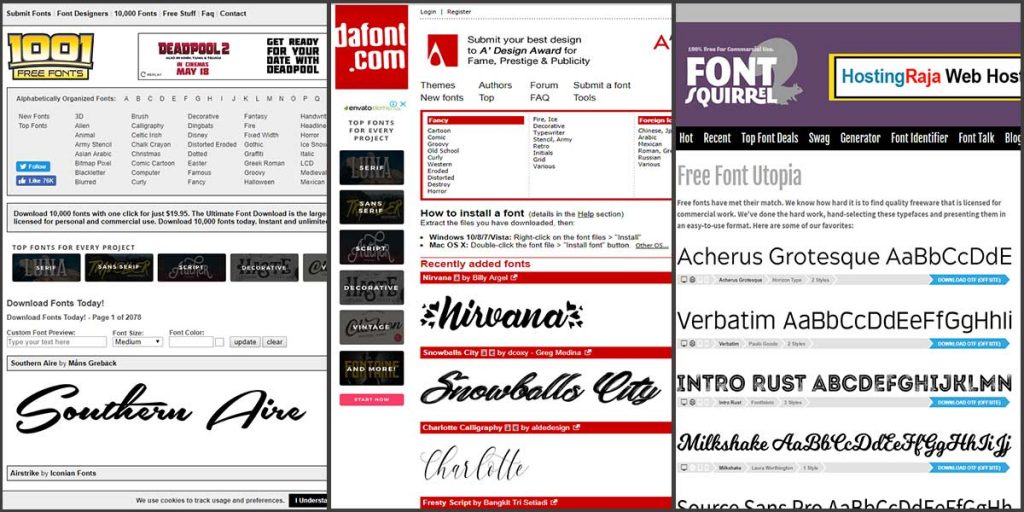 You must be amazed to see 3 free font providing websites listed at one point! Yes, these three sites basically cater one result: all these three sites provide us the extra special fonts which may increase the look and feel of your site with a touch of creativity and uniqueness. All of the sites comprise an extensive library of easily downloadable fonts which are both clearly defined for licensing and high-quality.
No designer can ignore the fact that at some point in time, they were stuck between two fonts and could not find out the difference. Tiff is one of the tools which can portray the difference between two fonts. You can overlay two different fonts using Tiff and that overlay will be able to convey you the delicate differences. Even you can select the letters you want to compare along with the capital and small letters. Almost any system fonts and all the Google web fonts are supported by Tiff.
Template
The template is one of the most necessary elements of graphic design and that's the reason we have listed some template providers in the list of the free online graphic design tools.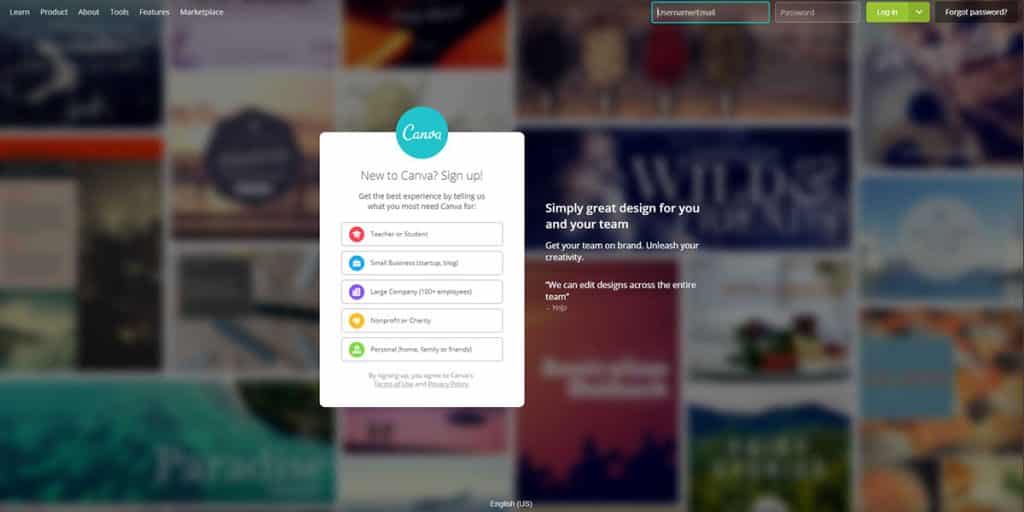 Regardless of the nature of the template, Canva has everything sorted for you. Be it an email header, infographic, eBook or business card, you can find almost any template on Canva. The templates are ready-made, easy-to-customize, professional, and inducing. Moreover, you will get all the possible design you may think of.
The best part of Canva is that the graphic design tool is developed keeping the non-designers in mind. So, you can easily drag and drop elements and images on the template until you find it good enough to publish. Changing images, fonts, and colors are some of the most unique and intriguing features Canva can offer.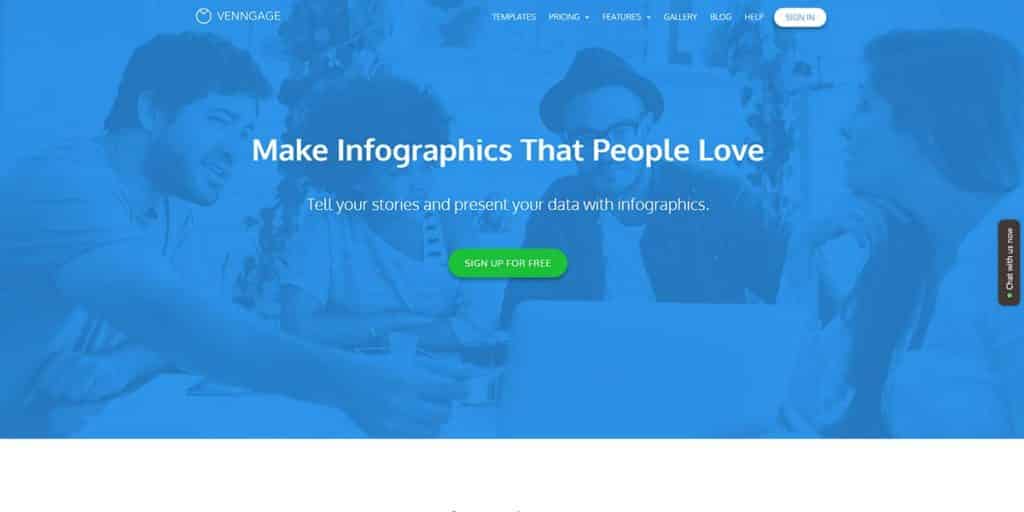 Venngage is a one-stop solution for the people searching different kinds of templates online for free. The website is full of customizable templates which include infographics, presentations, Charts, Proposals, Brochures, Resumes, Logos, Banners, and what not!
You can preview any template from the website and create it according to your taste and preference. You need to sign up on the website for free with your name, email ID and other information. Right after the signup, you can start editing the templates and create a whole new one for your usage.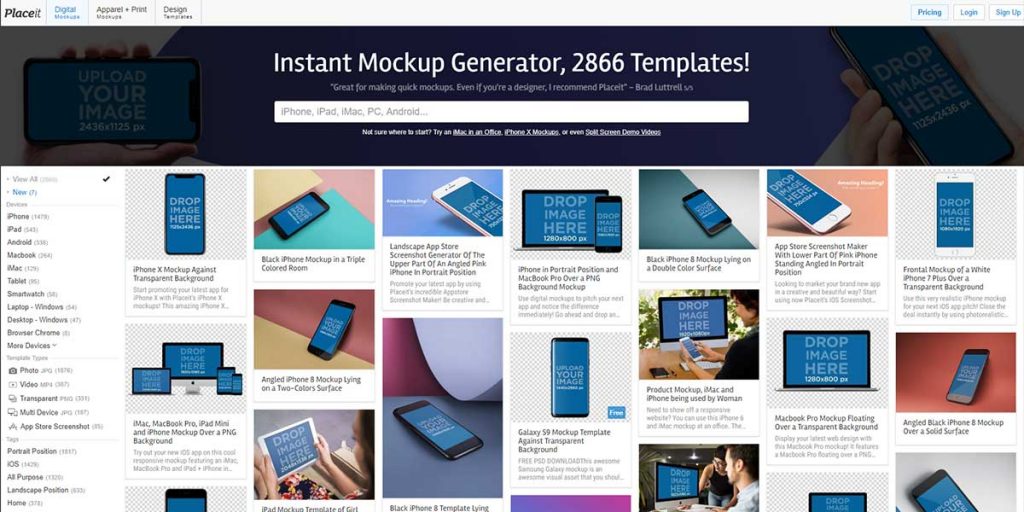 Having a polished flair on the photos of your website, blog, and social media profile is often required from your end. While you can always customize your own screenshots so they can fit in your stock images, you have PlaceIt, on the other hand, which can provide you the scopes for building creative images without even touching Photoshop or any other photo editing tool. With PlaceIt, upload your photo or insert your web page URL and bring your images to life.
Color Tools
As every individual would understand, colors are the most important factor in design. When we are talking about the best free online graphic design tools, mentioning color tools comes effortlessly.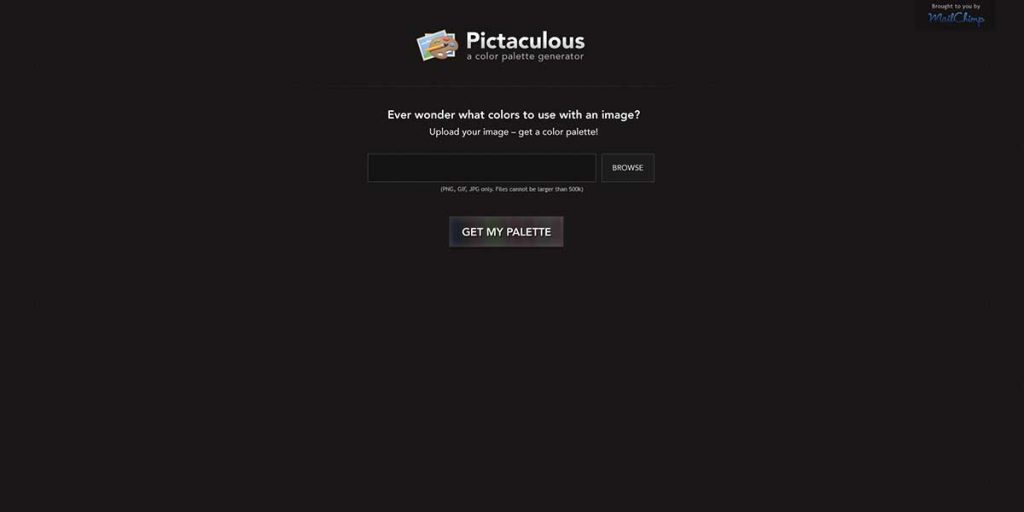 Color palette plays, arguably, the most important part in the web and graphic design. The color of the images, fonts, graphics and every other element of your website defines whether you are going to enjoy the success or taste the failure. The colors convey your message to your audience and sometimes drive the much-needed conversion.
The difficulty faced with the color palette is that it's often hard to find the best color shade which would match a photograph. In that scenario, Pictaculous appears as a sigh of relief and provides us the recommendation of the colors (along with their HEX codes) to use after uploading a photograph.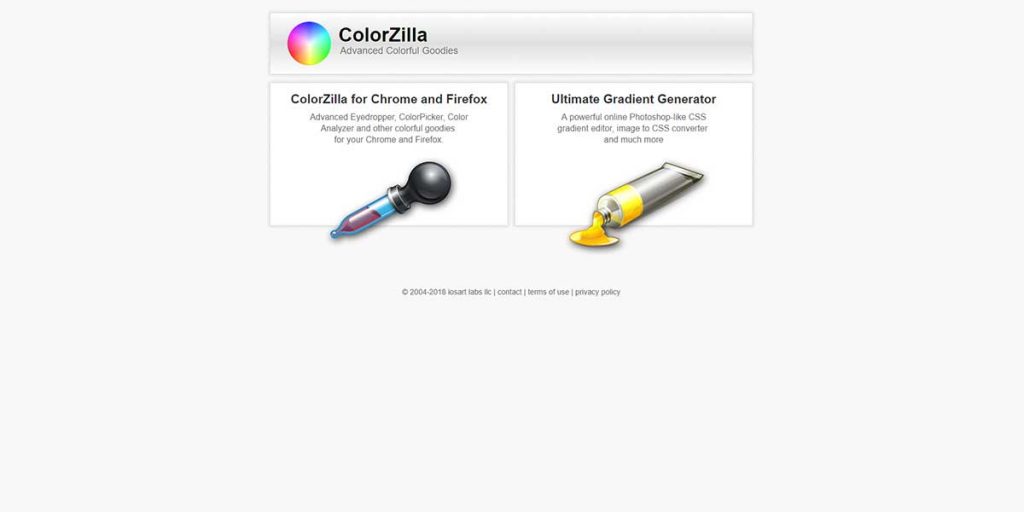 From the very basic to the most cutting-edge requirements for color-related issues, ColorZilla comes up as a great assistance. Whether it's about analyzing the DOM element colors, picking a HEX code for a specific pixel on your website or finding element data such as tag name, ID, size, and class, ColorZilla is the single destination with everything sorted.
Currently, the design tool is available as Firefox add-on and Chrome extension. We are foreseeing its unmatched popularity in future considering the tool's immense growth and superior service.
Screen Capture and Editing Tools
Screen capture becomes one of the most essential tools when you have to capture a portion of your web page and edit that. Often you face the situation when you have no idea which tool should be proficient to take good screenshots and edit those. Well, that's why we have kept the section in our list of the top free online graphic design tools. Let's have a look at the tools below.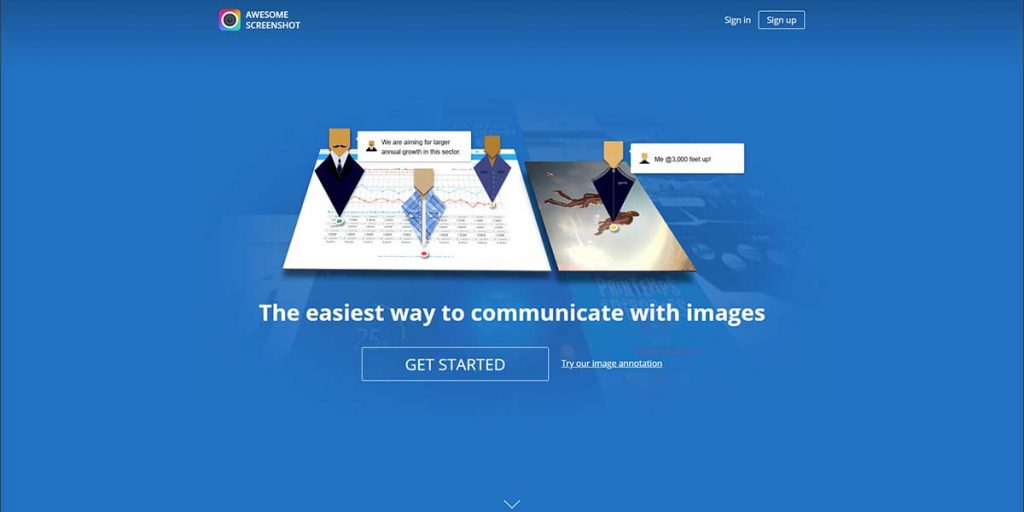 You must have discovered yourself in a drowning situation when you make use of 20 different tools to take screenshots, crop, edit and annotate those. What if you find a tool which provides you everything at once? Sounds inducing? Awesome Screenshot provides you exactly what you need in terms of annotation. This is a free Chrome and Firefox extension which comes handy when you need to capture screenshot on the web and edit it directly on your browser! The awesome offerings of Awesome Screenshot will certainly make you crave for the tool and forget about the old tools you were using.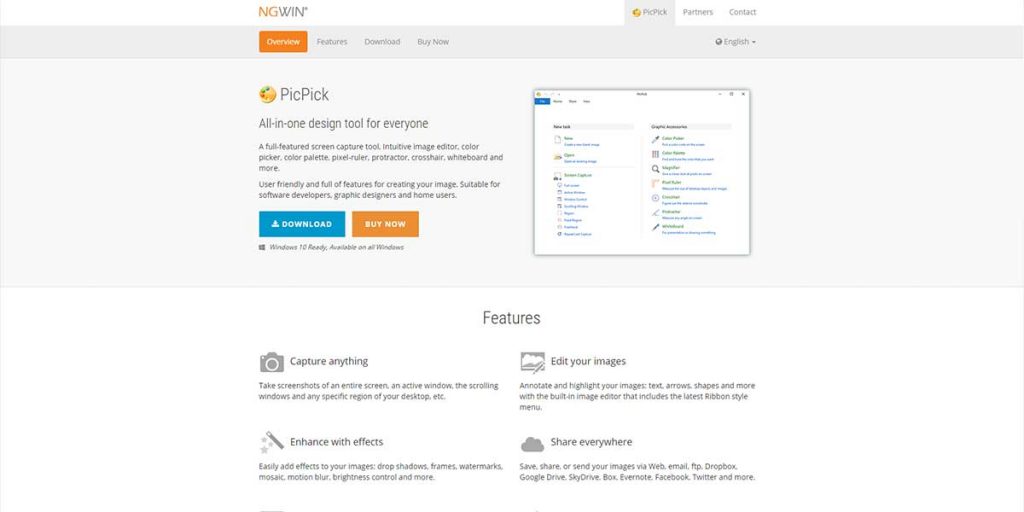 This tool is one of the hottest properties in the world of screenshot and editing. PicPick is free to download and comes handy in any of your need. The extensive features of the tool are enough to make you gape in awe. Almost any requirement can be resolved with PicPick by your side.
The features of PicPick includes Color Picker, Color Palette, Magnifier, Pixel Ruler, Crosshair, Protractor, and Whiteboard other than its primary tool – Screenshot. If we talk about the screenshots, PicPick is capable of providing you a whole set of screenshotting options: Full-Screen, Active Window, Window Control, Scrolling Window, Region, Fixed Region, and Freehand. We do not think any tool can offer you so much of options under one roof other than PicPick.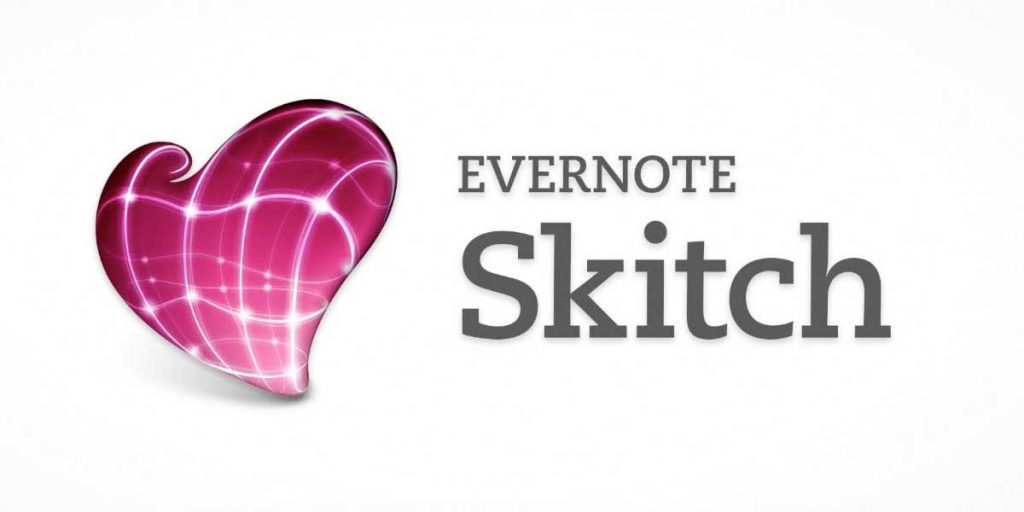 Skitch is one of the most adored screen capturing tools from Evernote and one of the assured names in the list of free online graphic design tools. This free and functional tool helps get your point across with fewer words. Multiple shapes, doodles, arrows, and texts are available in Skitch which help in annotating previous or freshly captured images and afterward, those images can be filed away to their individual Evernote account to use later.
Well, some of you must be thinking, 'what if I don't have an Evernote account?' Well, let us tell you that would not be an issue. All the capturing, saving, sharing, and markup functionalities don't require your account on Evernote! But if you want to keep those photos in a planned way within a cloud-based location, Evernote is our recommendation. Don't worry; Evernote is also free of cost.
Photo Editing Tools
Photo Editing comes effortlessly when you talk about the free online graphic design tools. Since editing photo is quite vital for cultivating good graphics, here, we will depict the tools which are going to offer you a whole set of new possibilities.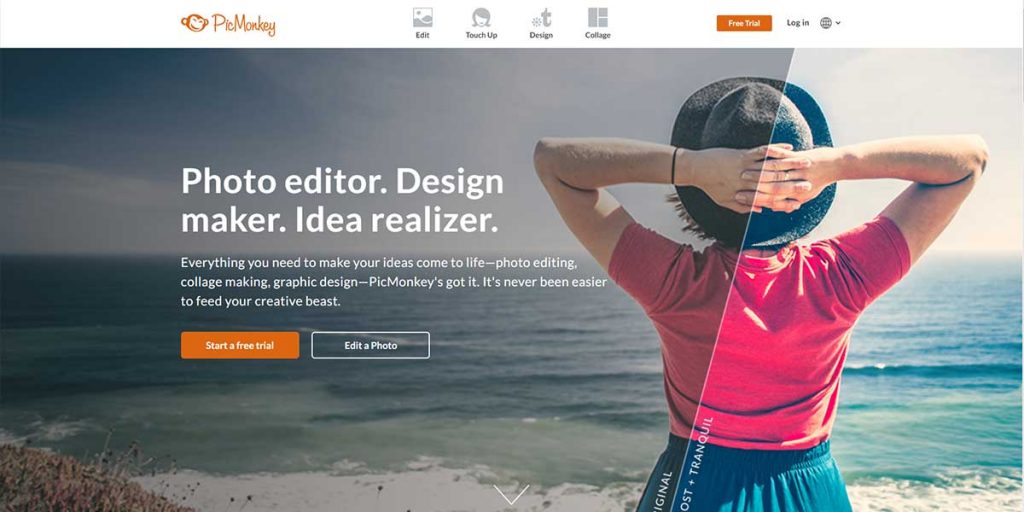 Okay, we understand that you don't have enough budget to purchase Photoshop yet are too excited about editing pictures. So, the bottom line is: you want a free alternative to Photoshop which would provide you every features Photoshop caters. Well, may not be every little feature but PicMonkey comes with tons of features and functionalities which will nothing but amaze you.
It's time to spruce up your images with borders, re-coloring, texts, graphics, overlays and much more. All of the mentioned (and more) features can be used without downloading another program on your machine when PicMonkey is around. Editing pictures with PicMonkey is immensely intuitive and simple. So, you can focus more on your core job.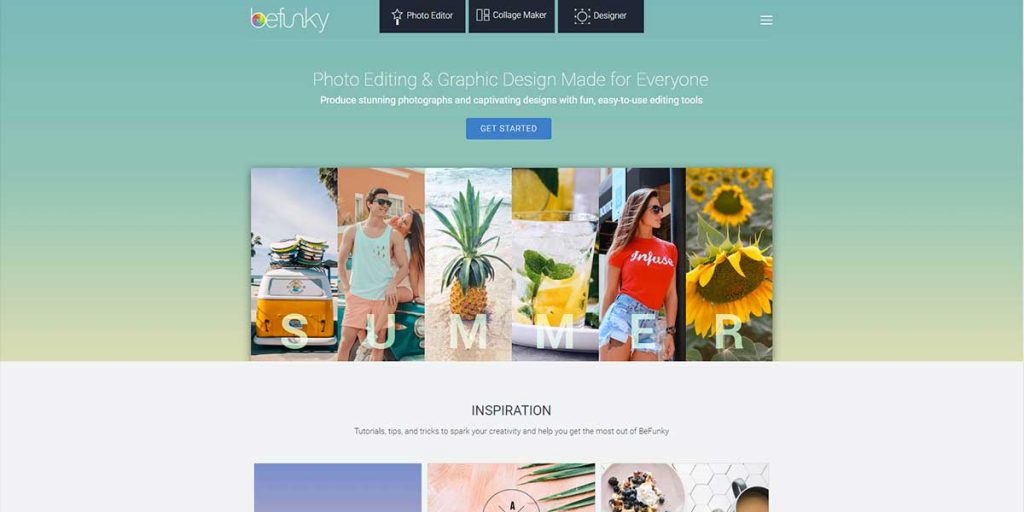 BeFunky is your best buddy when the topic revolves around the free online graphic design tools. If you are the kind of a person who loves cool, vintage photo filters, BeFunky can serve you everything under one roof. Besides the photo filters, this awesome photo editor comprises loads of spectacular features such as effects, texts, frame, textures, overlay, blurring tools and lots more.
Regardless of your expertise, BeFunky is the best tool to help both pro designers and the amateurs with its superiorly straightforward and approachable nature. All it takes is a few clicks and you will get an awesome picture ready to upload to your blog, website or social profile.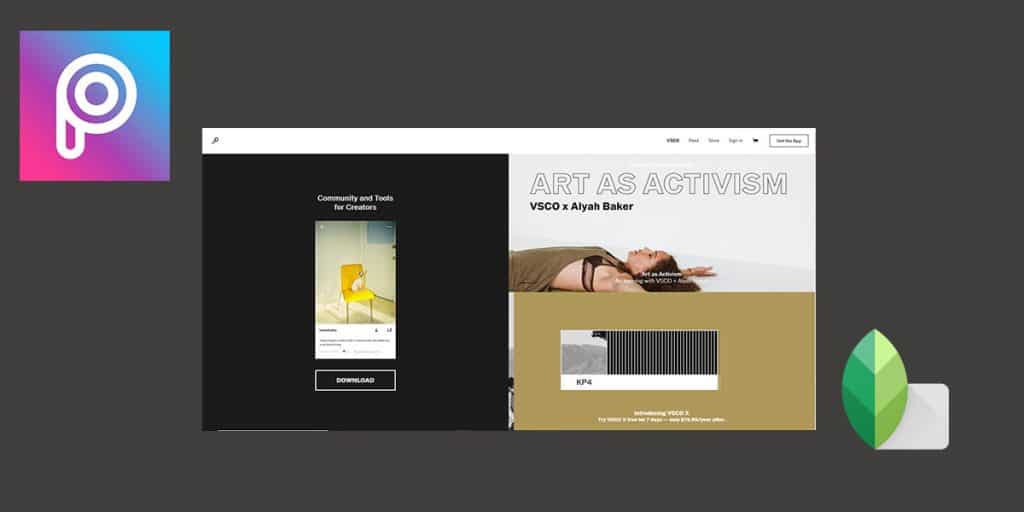 Yes, we admit that you cannot call the above applications as a web design tool but we believe these two tools will be most useful when the situation will arrive. Trust us, you will thank us for mentioning them.
Suppose, you are at an event without a laptop with you! On top of that, you just clicked a marvelous picture which would enhance your personality. What would you do when you know a little editing would certainly increase the picture's quality? You don't have much flexibility to reach home and upload the picture, so, you need to have a tool which can instantaneously serve you the profoundly edited pictures right on your mobile device.
The apps like Snapseed, VSCO Cam, and PicsArt can be handy at those time with their pro-level photo editing features. These applications are available for Android and iOS completely free of cost.
Free Stock Photos
Stock images come handy when you need quality pictures but don't have enough time or resources to design it. Moreover, downloading and uploading Google Images would only increase the chances of stepping into the copyright violation. So, stock images have also been covered in our list of the free online graphic design tools. Let's discover.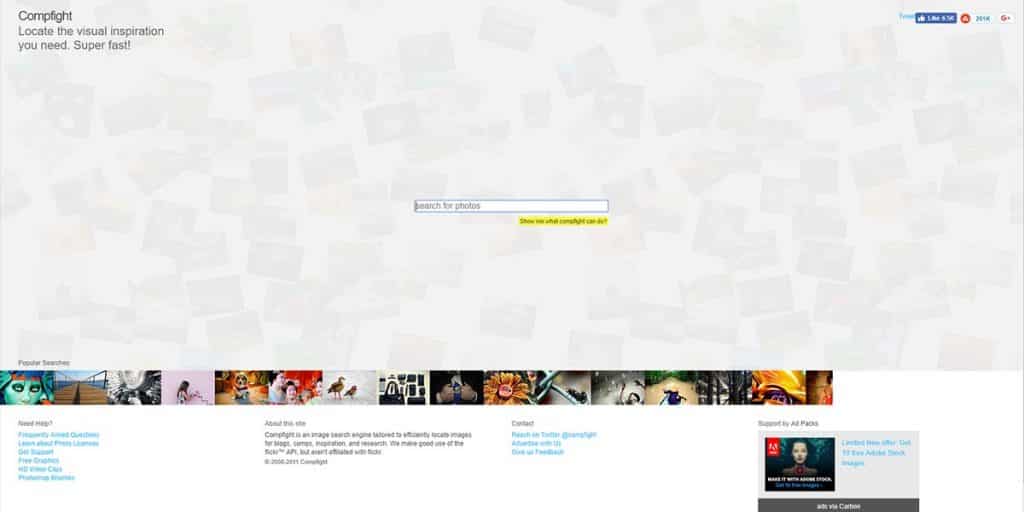 Compfight is the best stock photo website for the creative geeks. If you are rummaging for creative pictures but getting the old boring photos, this free stock image provider can be your real saver. Despite the fact Compfight offers similar content just like your search engine, it actually optimizes the search and displays the most gorgeous pieces of images at the top according to its algorithm. Thus, a great amount of time can be saved by using Compfight.
Wait, the offer doesn't end here! One of the USPs of the tool is you will get a ready-to-integrate HTML code along with each photograph which lessens your hassle of writing the HTML code.
Unsplash is one of the most popular free stock image providers at the moment. This website is immensely easy to use and greatly effective when the high-resolution and creative images are concerned. You just need to search for the image you want by entering the correct keyword and Unsplash would provide you an array of high-quality photographs which would certainly satisfy your needs. You can download the images in just one click and use the images anywhere without thinking about the copyright or license.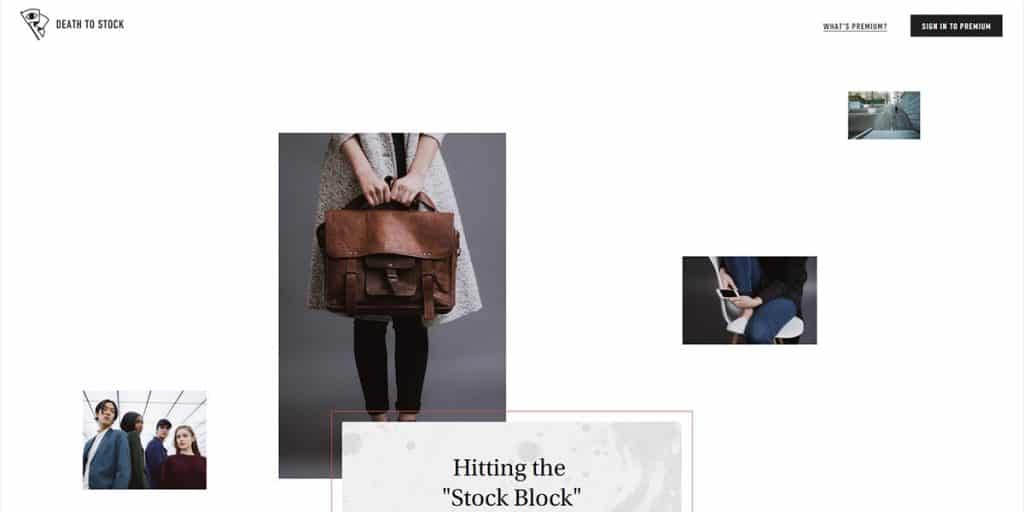 This tool may not be satisfying for the bloggers or individuals in instant requirement. But if you are a designer and want to get access to pictures on a regular basis, Death to Stock is one of the greatest free online graphic design tools you can discover.
You just need to subscribe to their free plan by entering your email ID to their website and right after the moment, you will start receiving jaw-dropping pictures on a regular basis on your email ID. So, you can download the image and use them if you wish. They provide every sort of images from the office shots to nature and technology. However, this may not be your destination if you require images at specific times with specific needs.
Interactive Design Tool
You must be wondering why we have mentioned interactive design in the list of free online graphic design tools! Well, interactivity is one such aspect that would surely boost your business to the fullest level. That's why various graphic design tools are needed to create a greatly nurtured interactive design.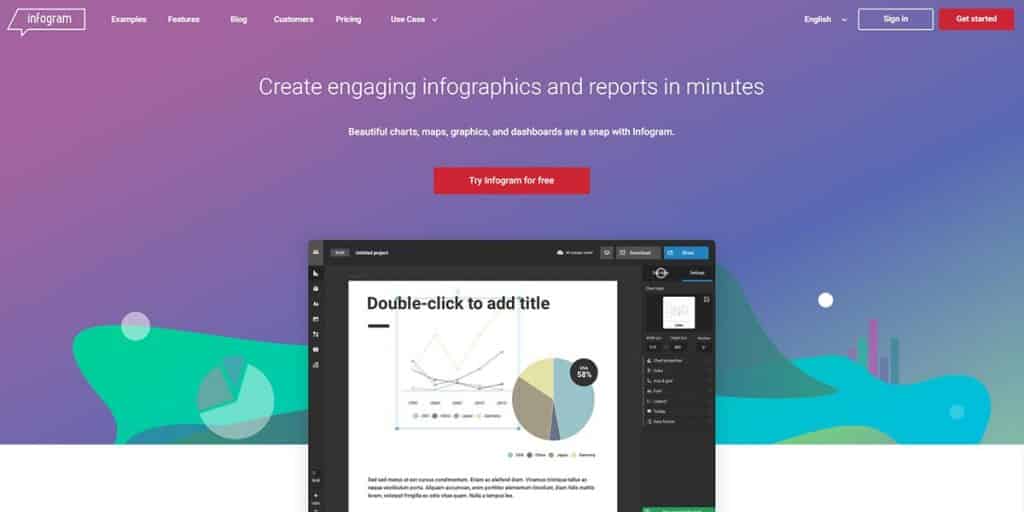 In today's date, plain visuals are not enough to make an infographic stand out. If you want to make an interactive infographic you need to think ahead of the time which means you ought to consider Infogram. This online design tool allows you easily add graphs, graphics, texts, maps, and even the videos without involving much designing know-how or insights.
Moreover, Infogram provides the integrated social sharing tools along with the infographic which signifies that you do not have to incorporate an additional Pin-It button with the infographic. If you want an infographic to depict a story, Inforgram is a convenient tool to avail.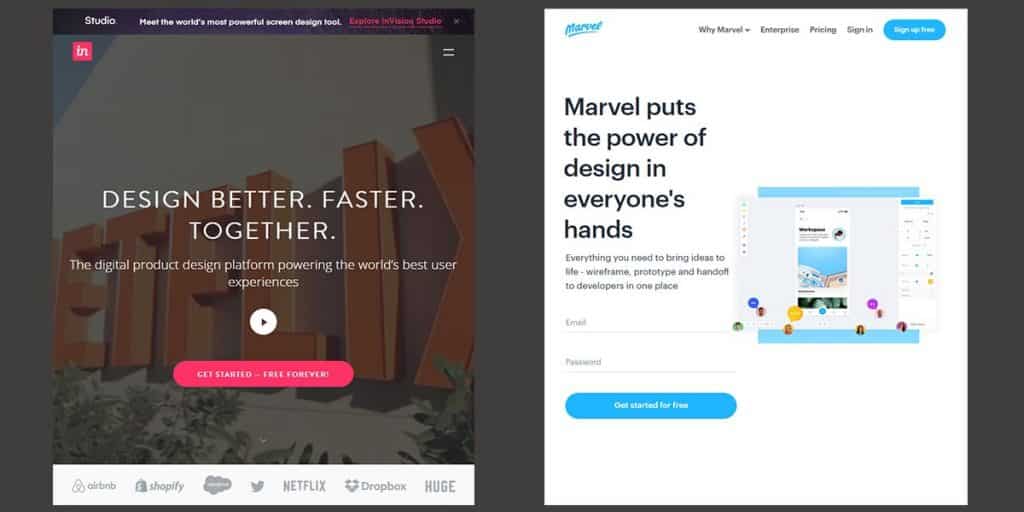 You can always discover yourself in need of a prototyping app based on the sophistication of the design. In order to turn your creative ideas into palpable reality, this sort of software can come handy whether you want to create designs for a website or an application.
Yes, there are numerous free options available in the market but we would like to offer you the best. The above-mentioned tools are the most proficient in terms of functionality and usability. Marvel and InVision are the best two names you can find in this category. Despite the fact that InVision has more advanced and paid plans in its kitty, you can start with one prototype (free of cost) as a beginner. When it comes down to Marvel, it provides you the access to unlimited projects without any limit on time.
Drawing Tools
Undoubtedly, drawing tools are an integral part of free online graphic design tools. Often, you fall in the need of drawing some sections of your website or brochure or anything else which cannot be found ready-made. So, the following free tool will help you get the exact shape and form of your choice.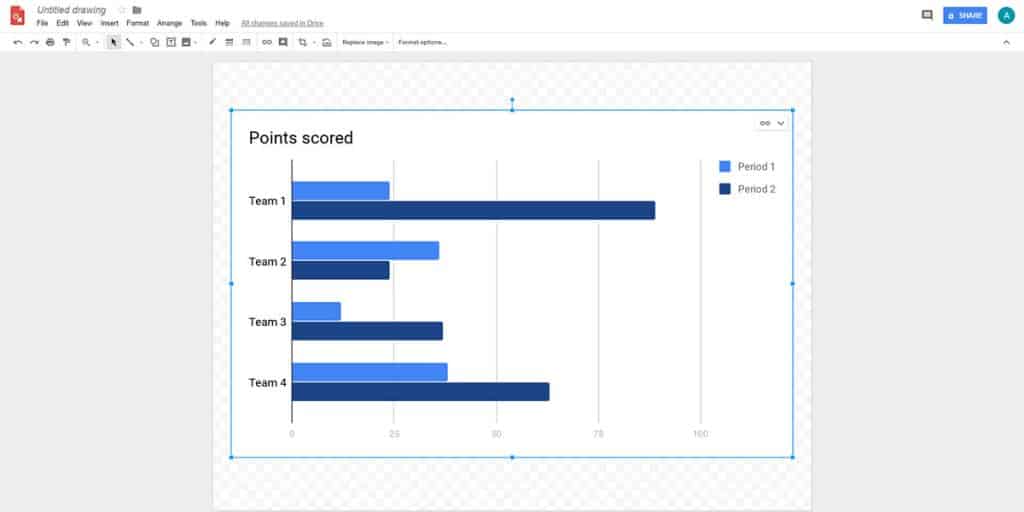 Well, it's time to bid goodbye to the boring and repetitive Microsoft Painting and welcome the more polished, advanced and up-to-the-minute Google Drawing Tool. The only requirement of using Google Drawings is you need to have a personal Gmail account or your company should use the Google apps. If any of these two requirements meet, you are ready to create custom visual contents which would certainly increase your value.
One of the most advantageous features of Google Drawing (according to us) is the transparent background that allows you to create custom shapes and paste it on your other advertising collaterals. The best part about Google Drawing is that the tool will enable you to team up with your coworkers on the drawing by sharing the document.
Wrapping Up
So, these are the top free online graphic design tools that can be used by a beginner or for nominal purposes. As you can see, each of your designing needs would be fulfilled with the above-mentioned tools. Make sure you start utilizing them and write us back about your experience.