Custom Software Development Company in Kolkata
We Develop Cutting-Edge Custom Software Driven to the Results and Experience
Get a free quote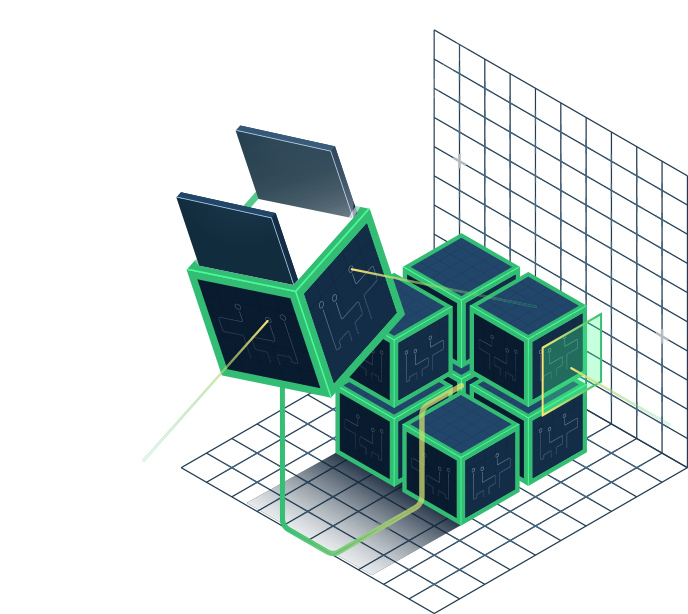 We Offer Topnotch Software Development Services
Businesses and organizations from different niches and industries on a global stage are furiously looking for a custom software solution to reduce their workload and achieve goals at a rapid pace, thanks to increasing complexities in online business, shifting consumer mindset, and evolving landscape of competitiveness. The packaged software may not be enough to meet your imagination custom business needs. Thus, it becomes inevitable to have a custom software solution which can only be obtained from an experienced and expert software development company like Intlum. We offer software solution tailored to compliment the evolving business strategies and requirements.

Reliability and Scalability
We resolve the complex ideas and have caliber to manage extensive traffic and data

Configuration and Parameterization
We are flexible and eligible to integrate evolving and altering needs in the simplest way

Information Security
With multilayer protection, we prevent software from hackers and unauthorized users

Maintainability
Get the swiftest updates and modifications in software with our future-driven approach
Software Categories
PROJECT MANAGEMENT

CRM SOFTWARE

HELP DESK SOFTWARE

INVENTORY MANAGEMENT

HR
SOFTWARE

REPORTING SOFTWARE

Artificial Intelligence

DOCUMENT MANAGEMENT

ACCOUNTING SOFTWARE

SIMULATION SOFTWARE

LIBRARY MANAGEMENT

HOSPITAL MANAGEMENT

POS SOFTWARE

ORDER MANAGEMENT
Our Custom Software Development
Services Include
Understanding Requirements and Analysis Businesses
Migrating, Reconstructing, Re-Engineering, Performance Tuning, and Porting Services
Analyzing the Feasibility
Developing the Custom Module
Developing architecture, custom app design, and deploying
Maintaining the software and providing the support
Integrating and consolidating the systems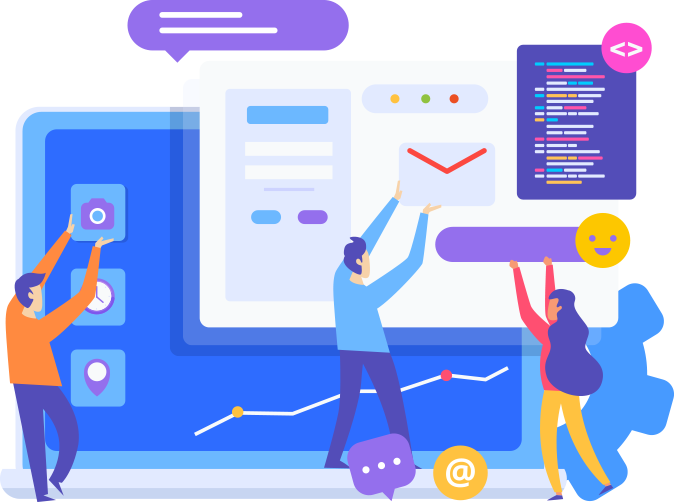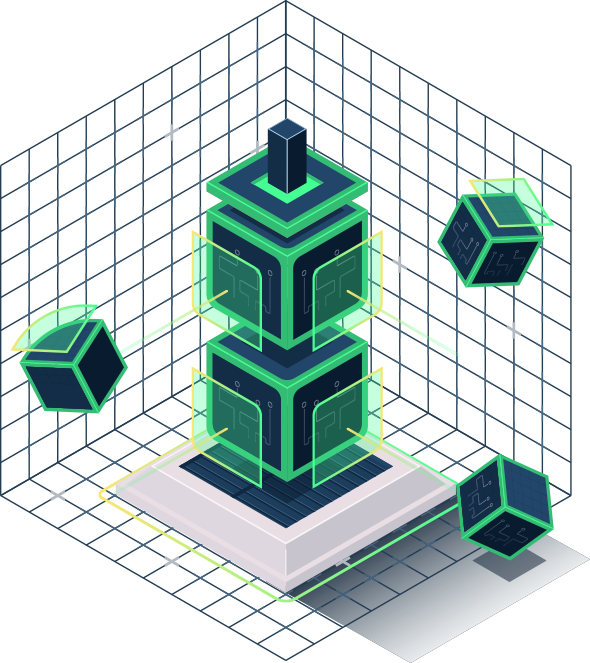 Finest Approach Employed by the Top Software Development Company in Kolkata
Requirement Gathering and Analysis
We collect your requirements and analyze your business needs with a sharp eye on the solution. Our analysis brings out the exact requirement of your project and cultivates an extensive blueprint for your success.
Building the Software Architecture
A software architecture is the most vital aspect of building a software that drives result. Being the leading software developing firm in Kolkata, we craft the simplest architecture of a software that defines the functionality.
Market Research and Planning
Once received every required information about the project, we move ahead to the market research phase where we find out the best that you can get. Being the topmost software company in Kolkata, we create bespoke solutions.
Software Testing, Bug Fixing, and Delivery
We make every software functional and error-free by testing it and fixing all the bugs in it. We deliver the finest software.
Ready To Grow With The Best Software Development
Company In Kolkata?
Be it commercial or personal, we make the software fit for every industry. Avail the best software development services.
Team Management Practices
Team management becomes an inevitable task to endeavor by any software developing agency in Kolkata or anywhere else in the world since the outsourced software product development is at its rise. The key challenges in managing a team during software development process consist a range of aspects like miscommunication, trust issues, time zone, flow of information, linguistic differences, and much more. The regular sprint planning and continuous customer communication (via audio/video conferencing) are the practices endeavored by our company in order to stay at sync. Moreover, at Intlum, we arrange the regular meetings between our project managers and product owners in person or virtually if it is necessary. We prove ourselves to be the bespoke software development company in Kolkata by ensuring all dependencies and timeframes are met.
Agile Practices
Regular Standups amid project teams
Using state-of-the-art audio/video conferencing system for Two-way interaction with consumers
Staying at least 2 hours advanced from client's time zone
Mutual reviewing with the investors
Consistent co-location
Sprint Development
Demos of Mid-Sprint and End-Sprint
Consistent growth tracking through the finest project managing tools
Engineering Practices
Iterative approach for development
Leading DevOps tools leveraged by Pipeline Automation
Refactoring codes continuously
Automating Test
Thin design and code
Architecture led by microservices
Incorporation and Deployment on Regular Basis