Hybrid Mobile App Development Company in India
Give Your Business the Right Branding with Radical Hybrid Apps Developed by the Experts!
Get a free quote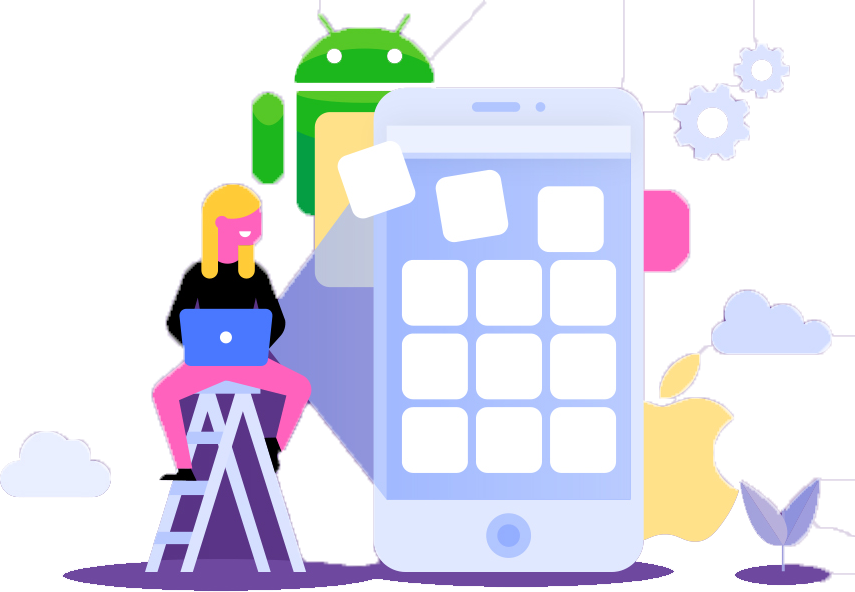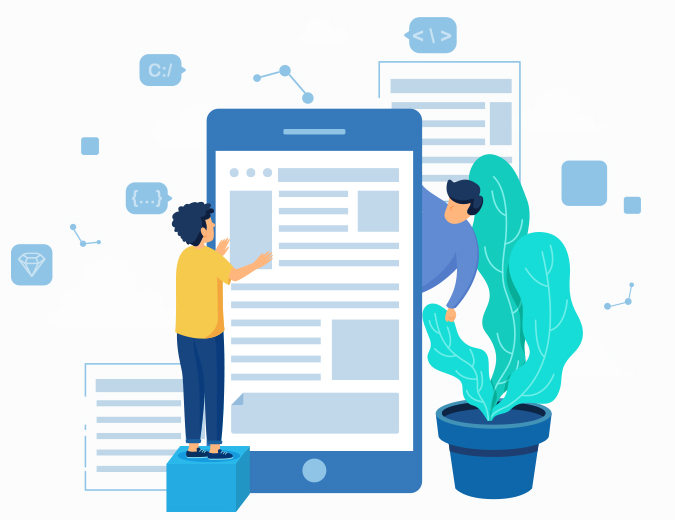 Agile Hybrid App Development Services
In the world full of mobile devices and competition, it's important to match up the pace! Staying updated with the upgrading technologies and working on your branding would become one of the most vital aspects, in this scenario! Intlum offers you the finest branding added with the cutting-edge technology in the form of the hybrid mobile applications. We cater to businesses with apps that give results.
Being the best Hybrid Mobile App Development Firm in India, we offer an end-to-end service from the design to deployment to a range of clients. After serving diverse industries and clientele across the globe, Intlum has truly earned global recognition. We can offer you anything and everything including eCommerce apps, education apps, mobile games, and much more with the finest cross-platform compatibility! The apps we develop, dominate the market of Android and iOS!
Know more
How We Add Value to Hybrid Application Development
We create an interactive interface
Our hybrid apps offer high-performance
Easy download and installation
We create hybrid apps with robust HTML5, CSS3, and JavaScript languages
Cross-platform development for Android, iOS, and web
Our developers possess the knowledge of open source platforms like Adobe Air, PhoneGap, Sencha, Kendo UI, and many more
Access to the in-device features and abilities like native applications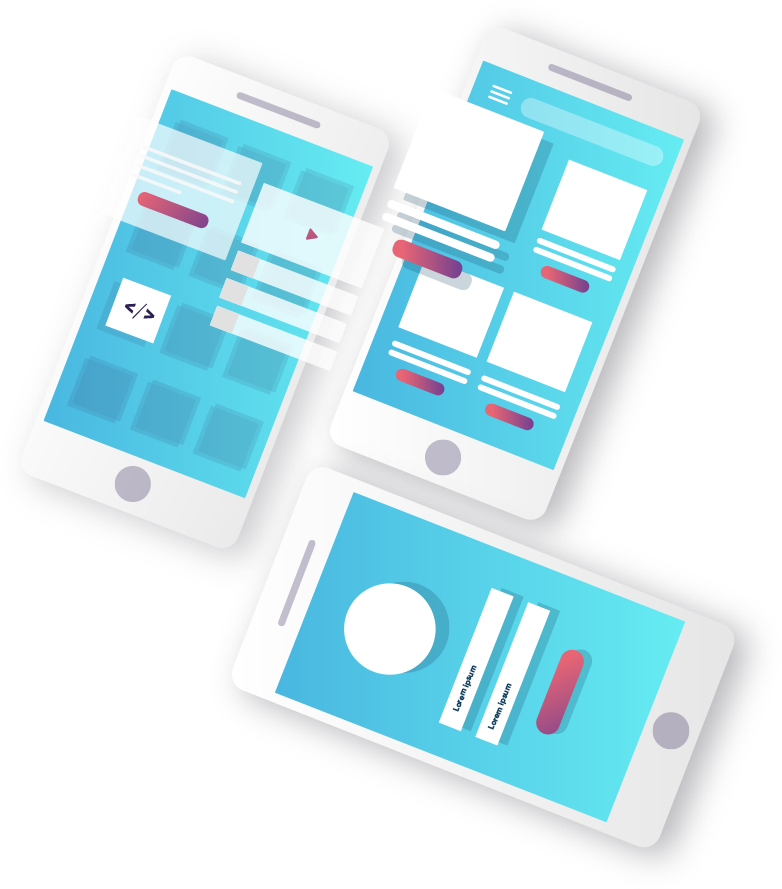 What We Offer
We become the leading hybrid app development company in India with our mastery in the development methodology, features, and technology.
Hybrid Application Design

Based on personal mapping and user journey, our experts design the prototype and wireframe. We achieve to the end-product after interviewing individuals similar to the target audience which let us craft visually appealing and engaging apps that get myriads of installations.

Hybrid Application Development

We bring the design to like by coding with a single code base which is deployed across multiple platforms. By blending technologies and frameworks like PhoneGap, React, Supersonic, Ionic, and much more, we ensure the seamless performance of apps on Android and iOS.

Hybrid Application Testing

The title of the best hybrid mobile app development company in India puts a lot of liabilities on our shoulders which lead us to test the apps thoroughly with conducting timely code reviews, fixing bugs, checking performance, and optimizing them for the optimum results.

Hybrid Application Maintenance

Our support team keeps an eye on your hybrid app even after the delivery in order to ensure the optimized performance. Our monitoring service eliminates the scope of downtime and maximizes the outcome. We focus on business objectives and regular management of your app.
Responsive Hybrid App Solutions

mHealth and Telemedicine
We have created some of the most successful and robust mobile applications that cater to the medical and healthcare industry. Our apps are powered by robust features and functionalities.

VR and AR
Intlum has an upper-hand on futuristic technologies like Augmented Reality and Visual Reality. And we have developed some of the most functional AR and VR products available in the market.

Mobile Players
With our high-end technological know-how and implementation capabilities, we offer the finest Mobile players which are able to play any kind of audio and video files without a single issue.

Mobile Learning
With a handful of mLearning apps in our kitty, Intlum is now an expert of education apps which can help a lot of learners to learn from home with our robust and functional mobile learning hybrid apps.

IoT and Wearables
Intlum is one of the pioneers in the futuristic solutions in Indian IT market and that lets us develop the IoT and Wearable solutions with the perfect blend of creativity and AI technology.

mCommerce
Create a hybrid app for your online store that brings eyeballs and traffic to your store. Intlum, being the best hybrid app development company in India, creates mCommerce apps that offer sales!
Enterprise

Game

Sports

Social

Education