Get 10x Better SEO Results
Intlum is a leading SEO company in Kolkata with the superlative marketing minds, brainstorming and innovating ideas for ranking websites higher on Google.
Get a free quote

Result-Driven SEO Services in Kolkata

Research
We analyze industries and competitions to cultivate a set of result-driven keywords and marketing strategy.

Optimization
Our on-page and off-page optimization practices implant the ranking potential to the depth of your website.

Improvement
Watch your site's journey to the top and experience tremendous hike in traffic and conversion. We make it possible.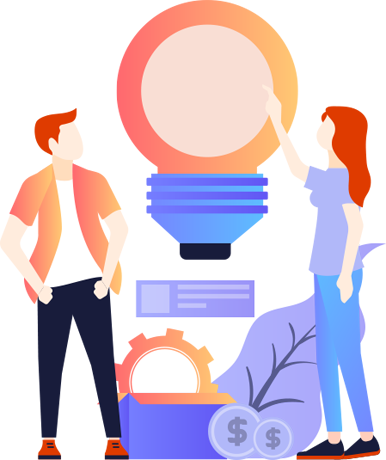 Let Your Website Meet Its Fullest Potential
with the Best SEO Company in Kolkata
Intlum Technology is one such rare SEO agency in Kolkata who doesn't follow the run-of-the-mill SEO practices blindly. Search Engine Optimization is rather an art in our belief. Owing to our viewpoint, we blend creativity in our SEO practices and innovate SEO strategies that offer results and lucrative figures to our clientele.
Not only we deliver ranking but also nurture the real-time queries that turn into revenue! Whether you aim at an increased conversion or traffic or both, Intlum is the SEO service provider in Kolkata which can offer you the global and local SEO services and shape your future with never-ending organic traffic and great ROI.
Start Making More Revenue

Today!
Approach That Makes Us the Leading SEO Expert in Kolkata
Whether you're a small business or a giant, a retailer or an educational institution, a local business or an international brand, there's always a scope for grabbing more customers. And the recent household use of the internet has made the market even broader. In such a scenario, you are bound to consider the benefits of Search Engine Optimization and SEO service in Kolkata. There are millions of online users roaming on the internet, looking for the services you provide but you're missing them just for the fact that your website does not appear before their eyes.
Thus, you require a proficient SEO expert in Kolkata to help you get noticed. We offer the optimum, traffic-driven ranking and expertise in SEO operations with a brainstormed and defined set of different ranking strategies to bring your site under the limelight. Our skilled SEO experts invent new avenues of prominent search engine ranking by developing the seamless combination of transparent deliverables that allow you to witness the changes while growing!

Rational Market Research
Being the leading SEO agency in Kolkata, we never work without figures! The foremost task of any SEO project is to evaluate the market and that's what we do with the utmost precision. We do market research to attain the real-time numbers that help us rank your website.

Unparallel On-Page Optimization
The architecture and content of a web page is the first piece of a complex puzzle. Being the first choice of many individuals as an SEO company in Kolkata, we take the responsibility to unriddle the puzzle and complete the on-page optimization with utmost ease and strategy.

Quality Link Building
Link Building plays an important role (similar to content) to rank your site or page higher on search engines. Every topnotch online marketing company including us focuses on the quality of backlinks instead of quantity since Google will consider the authority of the website that gives you a link.

Transparent Reporting
You have the right to know what you're paying for. we provide a transparent report for your SEO project to let you track down our works. While our clients crown us as the leading SEO service provider in Kolkata and put faith in us, we also never keep them in dark and keep them informed with our transparent SEO report.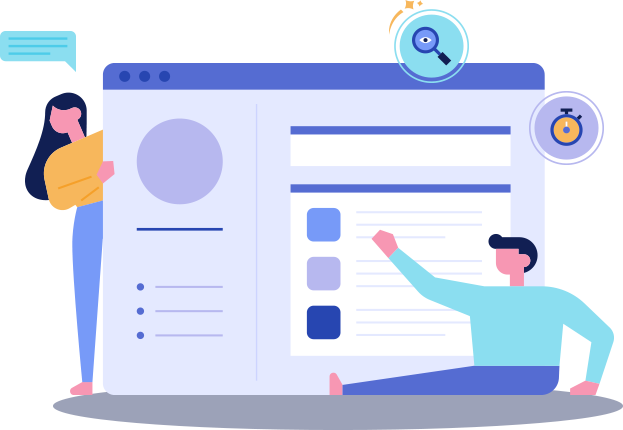 On-Page Optimization
On-Page optimization is the first step for a stable and higher ranking! Our on-page specialists make no mistakes to optimize your web pages with each vital aspect considered.
Off-Page Optimization
We are the expert when it comes to link building, content sharing, and other off-page jobs that will build the trust for your site. Our off-page optimization strategy never fails!
Different Forms of Content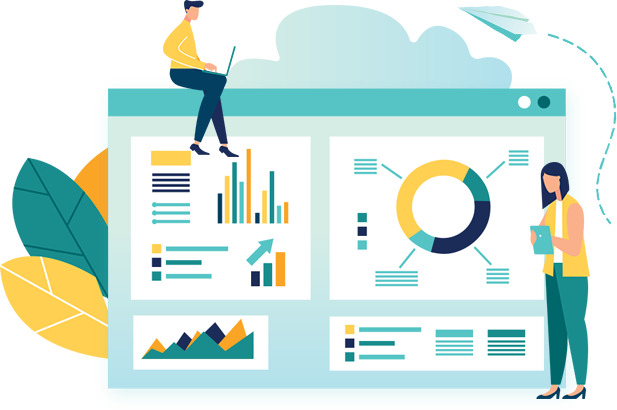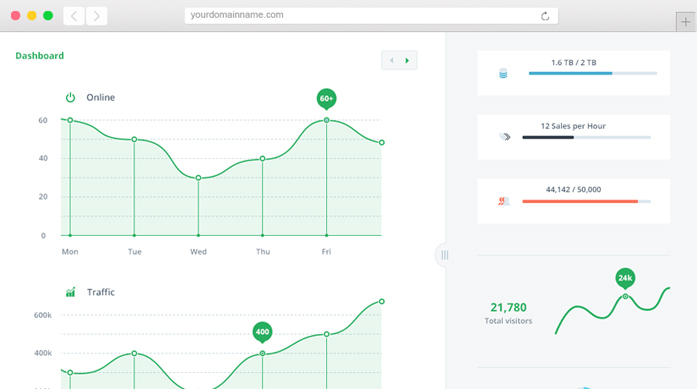 SEO for Small Business and Large Enterprise
Our SEO strategies are acclaimed worldwide. At Intlum, we deploy the global SEO practices to leverage you with the best SEO service in Kolkata. Since we are a globally acclaimed and performing SEO agency, we incorporate different types of SEO techniques to rank any kind of website!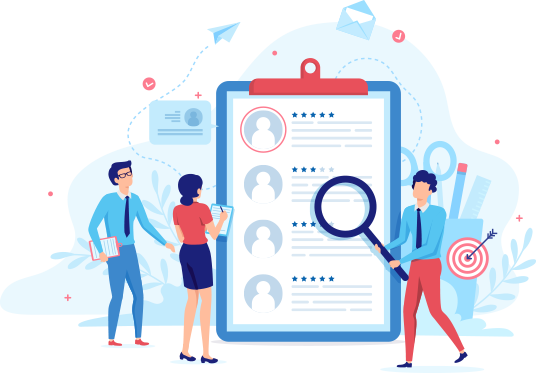 Local SEO
Local SEO is getting more and more exposure nowadays and the exposure seems to be growing in the future. For the local SEO in Kolkata, Intlum is an inevitable destination.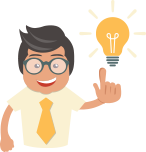 DID YOU KNOW
According to Google, 46% of the searchers have a local intent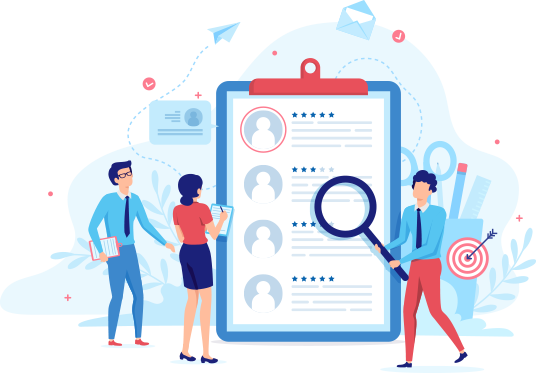 Ecommerce SEO
Thousands of ecommerce sites are being developed every day, which also calls for ecommerce SEO to be prioritized at the optimum level.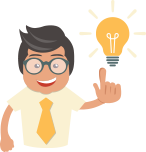 DID YOU KNOW
Online research are done by 43% of consumers even while they're in the store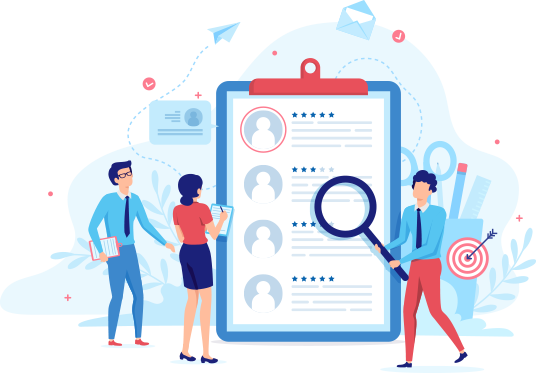 Enterprise SEO
Intlum is a Global enterprise SEO company in Kolkata with a dedicated team of professionals to boost the enterprise website's ranking!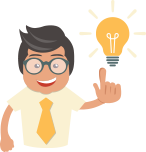 DID YOU KNOW
Search engines drive 93% of all website traffic
Why We Are the Best SEO Company in Kolkata
Intlum Technology is always there for your needs if you are looking for a result-driven SEO agency in Kolkata. It has always been our clients who accoladed us with the 'specialist' title. We never want to nag for availing our services but we can lift up some reasons why our clients choose us for achieving the top position on Google and label us as the 'SEO expert in Kolkata'.

5+ Years of Industry Experience
We have seen algorithms and logics changing and we adapted with them intelligently. This is the reason we know the ins and outs of all the SEO hacks. From the marketing strategies to increased ranking, traffic, and a transparent report, we do them all with ease and deliver projects with the optimum success rate and credibility. Your search for 'SEO Kolkata' ends with us.

97% Success Ratio
From the learners to the leading SEO expert in Kolkata, Intlum has worked on 100+ projects including diverse categories ranging from the eCommerce to corporate. From the local SEO to global SEO, we have earned expertise and successfully uplifted websites to the top position. Our efficiency gives us the returning clients!

Talented Team
Our team is comprised of the finest individuals who know the current major and minor digital marketing trends. One of our fortes is to be able to serve exactly what the market requires. Being the finest SEO company in Kolkata, our team of supremely skilled digital marketers stay up to date with the latest algorithms of the search engines and work accordingly to offer the best SEO service in Kolkata and rank you higher.

Data-Driven Results
With the help of our data-driven methodologies and customer-driven approach, we have always been able to take the internet marketing to the next level and become the most reliable digital marketing agency in Kolkata for our clients in India and beyond. We don't optimize websites; we optimize your business and growth.

Tracking the Growth
We assure growth in your business when you hire us as your online marketer. But we believe in transparency and proof. Hence, we come up with a detailed report for your SEO project each and every month to let you track down your growth and our performance. When reliability is mixed with progress, that's named our SEO service.

Unique Strategies
We acknowledge the fact that every industry is different and has different requirements. We develop different unique strategies for every single industry that serve the common purpose of uplifting their ranking, traffic, and revenue. While every strategy is unique, you'll get an exclusive result from the best digital marketing company in Kolkata.
Get Answers to the SEO Queries from
the SEO Experts in Kolkata
SEO, an acronym for Search Engine Optimization, is a process of ranking a webpage higher on the SERP (Search Engine Result Page). Despite the presence of other search engines like Yahoo and Bing, Google's dominance has made the marketers focus mainly on Google when it comes to SEO.
SEO is a process to get organic ranking and traffic to a webpage from the SERP. The website structure, design, and content need to be modified and optimized in order to make a website more attractive to the search engine.
Search engines aim at delivering the most relevant results to the users for the search queries. Thus, the search engines scan (or crawl) websites/webpages to understand the subject of the page or site to rank them relevantly for searches with key phrases.
When it comes to SEO, you do the on-page optimization (website structure, design, speed, content, etc.) and off-page optimization (backlink building) to rank your page for a targeted keyword in a targeted location.
Generally, you choose a set of keywords that are high in volume and low in competition. Then optimize your website content with the keywords. Lastly, start off-page optimization works with content marketing (blog posting, eBook and white paper creation, infographic posting) to build backlinks that increase your website's domain authority and trust flow, which help in ranking.
Domain Authority (DA) is a metric, coined by Moz, which directly affects the search ranking of a website. Domain authority is used to rate a website on a scale of 1-100 (1 is the worst and 100 is the best). The higher your domain authority is, the better ranking you get on Google and other search engines.
Just like Moz, the other two popular SEO tools, Ahrefs and Majestic also help individuals in knowing the domain authority of a website with different terminologies. When using Ahrefs, Domain Rating (DR) is the DA in their language. On the other hand, Trust Flow is the same metric as the Domain Authority when you're using Majestic Site Explorer. So, whatever the term is, the actual matter is the same.
Domain Authority improves along with the trust shown by other websites, which means the more trusted you are, the better your DA becomes. Now, Google considers backlinks as the trust factor. So, the more credible dofollow backlinks you manage to build for your website, the more your DA gets improved. However, look for the high-quality dofollow backlink since they are the key factor for the Domain Authority.
Yes, of course, you can! If you follow the proper SEO process, including on-page, off-page, and technical optimization, you can surely be successful in doing SEO. Moreover, you need to keep track of the latest trends and algorithms to keep your SEO up and running.
However, you also need to understand that you are not an SEO expert. And SEO is quite a complex job that can be handled only by professionals. SEO has tons of works to be done, which may interrupt your core business tasks. On the other hand, if you are willing to do SEO on your own, you have to get yourself ready to work on optimizing the website speed, content, and others along with working on the core technical stuff like robots.txt, canonical issues, mobile responsiveness, and sitemap creation and submission to name a few.
The list doesn't end here! You also need to work on the link building part of your own. Professional SEO experts know where to get links from and which links can really help your website. Not all backlinks are good; so, if you start doing SEO, you may end up unknowingly damaging your website with some wrong SEO practice that violates the terms of Google and other search engines.
In order to save your time and get quality work, you may visit a proficient Internet Marketing Company that can get your job done with professionalism and ease.
SEO or Search Engine Optimization is a vast process that needs a lot of works to be done individually to get the whole thing right. And with so much of tasks added to the to-do list, it's often found that people end up being muddled where to focus first and mix up everything which leads to nowhere. If you really want good results from your SEO campaign, there are a few activities that should be taken care of before the others.
Firstly, decide the target audience, research about the competitors and their SEO strategies. Then make sure that you are doing the keyword research part correctly because the choice of wrong keywords may devastate your entire SEO strategy. Moreover, you also need to check whether all your website content is fine – whether there's any duplication or whether there's an issue with the header tag distribution or ALT tags. One important thing where your focus should lie in the initial stage of your online marketing plan is the mobile version of your website because with Mobile-First Index, mobile is one of the prime aspects of ranking.
Furthermore, keep your eyes on the crawling and indexing part of your site and on the analytics and reports of your SEO campaign in order to know the current state of your SEO campaign and website and decide the activities that can help in your Google ranking.
There are a number of reasons why your site may be a victim of Google's wrath! Google has different algorithms dedicated to SEO. While Google Panda and Penguin algorithms mainly focus on the content and link building (which are the fundament of SEO), the Google Hummingbird and Mobile-First Index work on the search query and mobile usability. So, if any of these gets hampered during the SEO process, your website may get penalized by Google.
The few common factors for penalization are "buying" links, content duplication, and stuffing keyword in the content to name a few. Moreover, there are a few more things you need to take care of – you should not grab links from a source that's out of your niche, you cannot use exact match anchors (when your focus keyword is used as the anchor of the backlink) for a lot of backlinks. On the other hand, you may also need to take care of the mobile usability part as well since Google is focusing on ranking the websites that have a good mobile-friendliness in terms of speed, image, responsiveness, etc.
If you want to get rid of the penalization, consulting an SEO firm is the best possible solution.
This question is like the 'Chicken or Egg' debate. You cannot decide which one, between content or backlink, is really important because the truth is these two SEO factors are interrelated. If the content is the King, the backlink is surely the Queen.
You cannot compromise one for the other. While content holds the information that you want to convey to your audience along with the engagement quotient, the backlinks help with the authority of your website. On one hand, you can engage the website traffic and convert them into your consumers with well-written content. On the other hand, link building is an inevitable part of any SEO process which provides the authority and rank-juice to a website.
The interesting part is, without a well-written, keyword-optimized content, you cannot convert your traffic and without high-quality backlinks, you cannot even rank or get noticed by the audience. So, do you get it? Content and backlink are interrelated. So, you have to prioritize both at the same time to see positive results in your SEO campaign.
Backlinks are important and everyone with the least acquaintance with the SEO industry knows that very well. However, if you have heard of backlinks but don't know the difference between the dofollow and nofollow backlinks, your link building strategy is way too weak!
Dofollow backlinks are the ones that actually help in increasing the Domain Authority of a website and ranking. When a website provides you a dofollow backlink, it shows that the site finds you a trustable source to link.
On the other hand, nofollow backlinks are also backlinks but it does not carry any trust towards your website. In the Google search ranking algorithm, nofollow backlinks play no part as it does not pass the PageRank to your website.
However, if you are thinking about building only dofollow links for your website, you are making a mistake. Google prefers the natural process of link building and when all your backlinks are dofollow, that does not seem natural to Google. So, you get penalized.
Maintain a ratio of dofollow and nofollow backlinks to stay natural and rank well without violating Google's terms. If you are not sure about the ratio, you can consult an SEO agency.
This is a common question asked by a lot of clients we come across. The moment we get hired as an SEO company in Kolkata, Dubai, US, UK or Australia, we get this question that how many months it takes to rank on the first spot.
You need to understand one simple fact – every business has its unique aspects along with the unique constraints. Moreover, different businesses have a different amount of competition in terms of location and business competitors.
For instance, if you are targeting a local region, it's easier to rank than to rank with a set of keywords targeting a whole nation. Moreover, the competition of each local area is different and the more competitive the keywords become, the more time it takes to rank.
At a minimum, it takes at least 6 months (up to 1 year, 2 years, or more) to provide the first-page ranking with a set of keywords. However, as we mentioned, everything depends on keyword selection, location, and competition. Furthermore, coming on the first spot is not the end of your SEO journey; to sustain the spot, regular marketing efforts need to be made.
It's important to keep track of the improvements in any SEO campaign. And the clients should always ask the SEO agencies regarding the improvements. At Intlum, you can get the monthly SEO reports from us which contains all the relevant information regarding your SEO campaign that helps you understand the current situation and improvements. From the detailed ranking report (as per keywords) to the monthly visits, social activities, and the detailed work report, we've done throughout the month.
So, you get a fine understanding of your improvements at the end of every month. With us, everything stays transparent and you know what we are doing.
The difference between SEO and SEM in simple words is SEO, Search Engine Optimization, is a part of SEM, Search Engine Marketing or Search Marketing. While both the processes focus on increasing the visibility of your website on the search engine, SEO is all about optimizing your website for gaining a higher organic search ranking on Google SERP and SEM goes beyond SEO with paid marketing like PPC (Pay Per Click).
So, SEM is a part of the overall digital marketing whereas SEO, along with PPC, is a part of SEM.