Benefits of WordPress Development
WordPress is simple, robust, result-driven, and scalable!
We are your WordPress partner with the finest experience and expertise. WordPress is one of the most widely used Content Management Systems (CMS) across the globe that has become the backbone of almost 75,000,000 websites as per a survey, done in 2018. WordPress is immensely easy to operate and immensely user-friendly in terms of creating new pages and building new sections on your own (in some cases) with the WYSIWYG editor plugins. Many intimidating tasks of website development gets easy with WordPress with thousands of active plugins available to use with or without cost. Concisely, the benefits are never-ending when it comes to WordPress.
Every WordPress Development Service Under One Roof
Each of the possible developmental works is done at Intlum with ease. We leave no stones unturned to give the end-to-end WordPress service to our clients done at the optimum level of efficiency.

Wordpress Theme Devlopement
Despite the presence of thousands of available themes on WordPress, you, as a business owner, may not want to use them to be unique! We design and develop the WordPress themes from scratch so that your theme stays as unique as your business goals are.

WordPress Theme Customization
WordPress customization also relates to the WordPress themes and promptly becomes a vital aspect for handing you the glory you are aiming at. Our developers can customize any WordPress theme as per your requirement to offer you the uniqueness and revenue.

Responsive WordPress Sites
Intlum pays attention to uphold the user experience to the fullest extent. That calls for the inclusion of responsiveness into WordPress website development! Our WordPress developers are capable of turning a regular WordPress site into a responsive website.

WordPress Blog Development
WordPress is a renowned blogging platform and millions of websites (even sites built on other platforms) make use of WordPress for their blogging purpose. Intlum designs and develops WordPress blog sections with modern architecture and functionality to ease the readers.

WordPress Migration
Website migration is a common aspect of the website design and development process. And that applies to the WordPress sites as well! We are the professional when it comes to migrating your WordPress site to a whole new hosting preventing any downtime!

WordPress Website Security
With the increasing popularity, WordPress is becoming the paradise of hackers and spammers. However, you can prevent any unwanted jeopardy from happening when you are at Intlum as our professionals take care of the security of the WordPress websites.

WordPress Plugin Development
We not only install the available plugins to create a WordPress site but we are also efficient in developing the WordPress plugin itself! Yes, our experienced developers build the topnotch plugins to make us the best WordPress Plugin Development company.
A Complete WordPress Website Development Company in Kolkata
Intlum is acknowledged as the top WordPress Website Designing agency in Kolkata due to its outstanding services offered to the users in need of a dynamic and functional website. Our WordPress development process is powered with every necessity required to nurture a complete website that sells.

Experienced Coders with Topnotch Expertise in WordPress Technologies

Knowledge and Availability of the Custom Themes and Feature-Rich Plugins

A Dedicated Testing Team Ensures Every WordPress Website is Perfect

Top Packages for Each of the WordPress Design and Development Needs
Why You Should Love WordPress
From the Budget to the Benefit WordPress is Apt for Every Business Aspect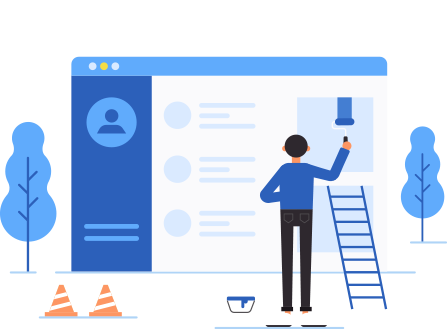 The basic and the most intuitive advantage of WordPress is the ease of management it offers! The interface is immensely comprehensible and even an amateur would understand everything that is needed to operate the CMS. The simple interface and functionality are two things what persuade the users to go for WordPress in a large quantity.
When you have WordPress as the CMS of your website, you can create pages in clicks and set the SEO standards very promptly. With the help of the available plugins (free and paid), users can do the unthinkable stuff without knowing the least about coding. Users can design and develop a page after creating it with the visual editors. You can change themes, logo, and navigation on the WordPress site without writing any codes.
Request best price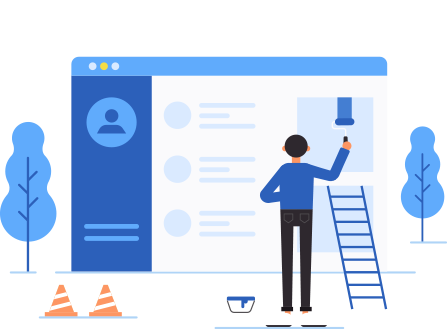 Without Search Engine Optimization, your website is not going to be visible to anyone. All the alluring design, intuitive functionalities, and hard work will be of no use until the users find your site by searching for the product/service you offer! So, you need an SEO-friendly website to succeed.
WordPress is immensely compatible with Search Engine Optimization, thanks to its structured layout and clutter-free coding. Moreover, the SEO plugins found for the WordPress sites add more to the SEO benefits that a WordPress site has in its kitty! With the SEO plugins like Yoast and All in One SEO, you can create meta title and descriptions in seconds along with deep supervision on keyword density, keyword implementation, image incorporation, URL structure, and much more.
Request best price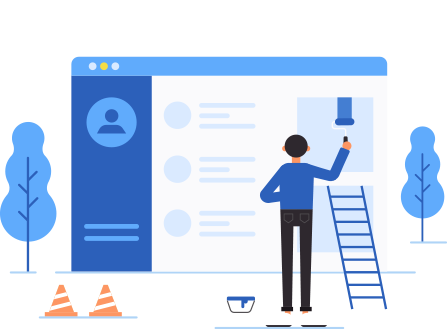 WordPress is considered to be one of the most cost-efficient Content Management Systems across the globe. The CMS will offer you almost everything you need to develop a website without any cost. However, if you need any add-on that comes with a price tag, quite definitely, the cost will be much less than the other counterparts of WordPress.
The easy development process of WordPress keeps the cost low when you hire a WordPress developer to get your site developed. The availability of premade themes (paid and free) often eliminates the cost for designing with just a few tweaks on the theme itself. When it comes to daily management, WordPress is highly efficient as you can do almost everything on your own (after a little training). So, appointing a developer every now and then is not required with WordPress.
Request best price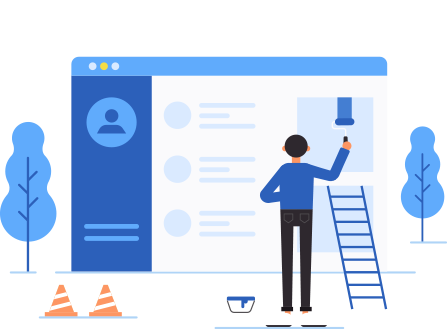 WordPress is multilingual and that is one of the biggest advantages of this CMS enjoyed by people who have users of different languages. However, WordPress is not fully multilingual as it requires the multilingual plugins to be embedded in order to change texts in different languages. WPML (paid) or Polylang (Free) are two of the most popular plugins to do so!
Nevertheless, adding a useful plugin would not be much of an issue when you can have the end result in satisfying a huge number of users who speak and communicate in other languages than English. So, WordPress website development becomes apt for the people who aim at the user experience in terms of design, functionality, and communication!
Request best price
WordPress and Intlum Make a Perfect Couple
When it comes to WordPress Development Services, We Stand Tall Among all. And There're Reasons Behind It…

Experienced Coders
The coders at Intlum are immensely experienced and knowledgeable of the tricks and turns of WordPress. That makes us develop almost any WordPress product.

Cost-Efficiency
We never demand a price that goes above the requirement. We keep our profit but keep it at a minimum so that our clients can enjoy the service at its right price.

Punctual Delivery
Intlum has always been keen to deliver the end product on time. Missing a deadline may harm our clients' commitments and that's why we value time above everything.

Free Support
We don't rest the case after delivering the website. Our support team is always active to identify any glitch that appears on your WordPress site and resolve it for free!