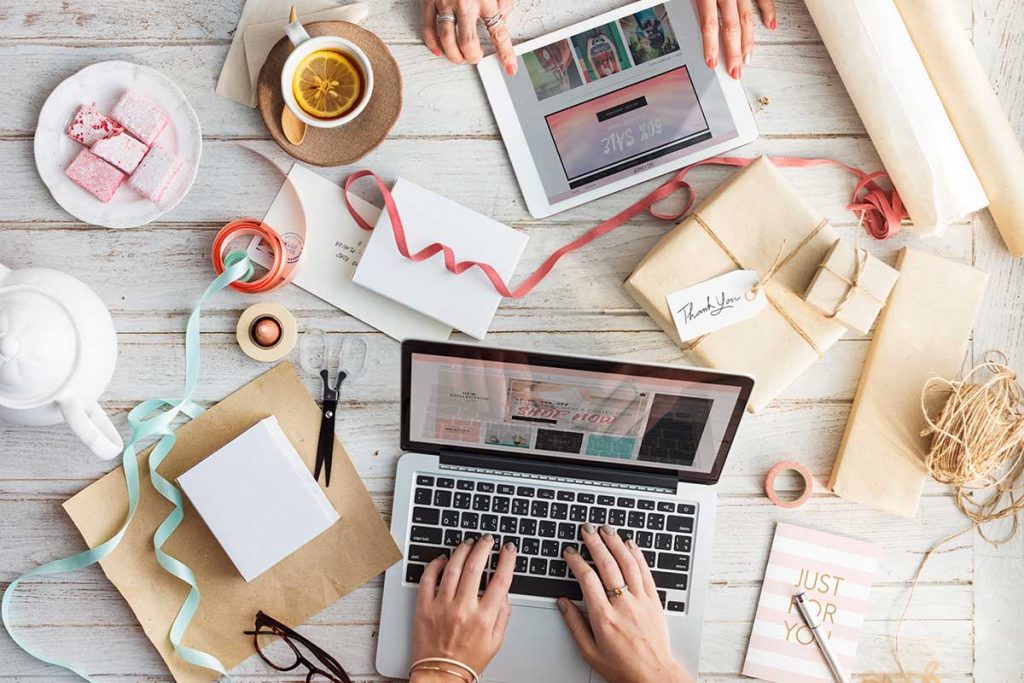 What lies between you and your business's success is a website. Not just a website, but a fully functional, well-designed website that converts a user into a consumer. But the dream is not going to be very easy to come into reality. Yes, between you and your successful website, the hardest job is hidden: choosing a web design company that will suit the best with your business.
Yes, believe it or not, the selection process is going to decide your business's fate. While a good web development firm can show you success, a poor web design service can ruin your company's future. This is not a matter to be taken lightly. Your business website is going to be the face of your company and the first point of encounter between you and your clients. Thus, your website becomes the decisive factor whether or not users want to visit your site.
So, it has become utterly important to hire a web development firm which is able to drive the perfect user experience to your site and take your site in front of millions of potential consumers waiting out there. Let's take a look what are those aspects you need to find in a website designing company.
Top Aspects to Consider while Choosing a Web Design Company
Whether you run a normal website or an eCommerce website, it's always vital to have a discussion with the web design company you are opting for. A few things are there that require your attention. So, whenever you are going to hire a company, below are things that require your attention.
Your Ideas are given importance
The company you have hired may be the expert in their field but never forget the fact that you're an expert in your own field. You have the best know-how of the industry you serve. You know what to sell and how to represent it in front of your clients.
So, if a web design agency doesn't pay attention to your ideas, you're probably in the wrong hand. Your designers are designated to put your conceptions into the action. The combination of your ideas and their execution will bring the revenue towards your business. Always remember, you know your business better than anybody else.
They have their own ideas
While we have mentioned that the web development agency should pay attention to your ideas, that doesn't mean you want a 'Yes-Man'. Yes, you're the best person who knows about your business but the designers are the people who will convert your ideas into captivating designs.
If the designers you have hired nod their head on everything you say, you're also doing a mistake by going with the company's service. If the company doesn't put forward their own concepts and ideas, they will just create a replica of your concepts. The appointed designers should be able to bring an excitement to your concepts and explain why it is worth a go.
An in-house marketing department
A web design company without a marketing team is just like a car without fuel. It may look excellent but won't move an inch. Similarly, an awesomely designed website will behave just like a showpiece if not marketized properly.
You obviously want more than just aesthetics in your website. When the company you've hired contains designers, developers, and marketers, you can be assured that the finished product will be more than a pretty output. So, remember this point while choosing a web design company.
Their design involves CMS
The Content Management System is a crucial part of your website. Without CMS on your site, you're most likely to call the developers every other day to make the slightest modification. This may get you through the hassle when you require making any quick change.
Every web development company should offer you the best CMSs available in the market in terms of Magento, WordPress or Drupal. If the company offers you an HTML static site instead of a CMS, you should quickly try to find the time machine to get back in today's decade.
They offer responsive design
Responsive design isn't just a matter of fashion anymore. In today's date, when mobiles are one of the gadgets, responsive design is a 'must-have' for any site including yours. If you have gotten in touch with a company that doesn't pay attention to the responsive design, you should take a step back and contact a better web development firm.
More than 50% of the global internet users make use of their smartphones to search anything on the web. If your site isn't mobile ready and the users find it difficult to roam around your site, it is certainly going to fall. While you don't need to create a separate mobile site, your original site can be developed responsively. Make sure you are getting one. If you have an eCommerce website, the need upsurges even more.
They have their own portfolio
The best way to understand any business's know-how and skills is to see their previous works. That applies to the website design companies as well. Once you see their portfolio of live websites, you can be more than assured of their expertise level. But never trust on the screenshots of the homepages.
Ask them to provide you with the live sites they have developed. Take your time to have a detailed glance at the portfolios and visit the respective sites. Roam around every page and see if there's anything you don't find okay. If you find so, ask the company about the flaw you've seen. If the reason for that glitch is customer requirement, then alright, but if not, you should have the names of other companies ready in your head.
Their designs turn into conversions
'Eye-catchy designs will surely convert' – once upon a time this sort of philosophies used to work but not now. Your designer should be able to offer you more than just the visually appealing website. While your audience has thousands of other options to choose, you need to have a cutting-edge website design along with the robust functionality.
The proper use of data and technique can only bring conversion to your site. Since conversion is the ultimate destination you aim at, make sure you have hired the web development company that creates more than just pretty layouts.
They have experience in more than one industry
If you think the website development firm you've hired will be the best for you just because they have developed websites dedicatedly for the industry you serve, you are making a mistake. The same-industry experience doesn't only mean that they have the best know-how of the website required in your industry, that also denotes that they will be coming up with the cookie-cutter websites which will be indistinguishable from the others.
On the other hand, when a company has an array of experience with the different industry they will be able to provide you with a unique website that has a better potential to stand out among the others. Most importantly, the website will reach a larger audience.
They are not too cheap
Affordability is one thing and being dirt-cheap is another. Often it has been noticed that users have been offered a quotation of unbelievably cheap price for developing a website, and when they have availed the service considering the cheap price, the outcome was not only below the expectation but was terrible.
You have to understand that when a web design company charges incredibly low amount for a bigger project, it is not viable enough. A certain level of expertise will definitely come with a cost. If it's too less, then remember, you're going to get the website like millions of others and even poorer.
They work with local, national and international clients
If you're choosing a web design company with only the local level of work experience, you're certainly going to see the downfall very soon. Moreover, the locally dealing web development agencies won't be able to offer you the international or national level of expertise. If you want your business to grow or have a bigger vision, you have to hire a company that deals with national and international clients.
The larger audience base your web design firm has an idea about, the better your website has the chances to shine on a bigger stage. In a nutshell, the web designing and development company you have hired should be comfortable with both big and small work.
They make use of modern designs
Modernization is an important aspect of good website design, and that's why it's a vital aspect to look for while choosing a web design company. The company you're considering should be able to keep up with the latest design trends.
You obviously don't want a website from the last decade. A state-of-the-art website is something that attracts the eyeballs. Consumers are more likely to trust a website that contains modern design trends. So, make sure you're going with a company that has the compatibility with the parallax scrolling, responsive design, flat designs and much more.
Obviously, that doesn't mean all the latest designs need to be injected into your site unnecessarily. They should know how to mix the trends and necessities effectively. Your website needs to look more than fresh: that is the secret of success.
They provide long-term support
Every year tons of web design companies popup and after a certain point of time, all of a sudden they get vanished. You definitely don't want to be with that sort of companies which will not be there when you need them the most.
The web design company you've decided to go with should have been in the industry for some time and has the potential to stick with it. While sticking with the industry they should know how to implement and adapt to new changes in design trends.
The above are the things you need to envisage while planning to hire a web design company. Always remember that your website is going to be your asset no matter what business you run. So, never leave a single aspect of the above undone if you really want your site to stand out from the crowd.