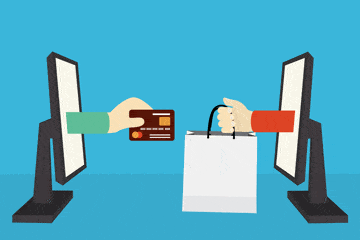 A growth hacker is a person who can grow business in a short period of time. The responsibility of both marketers, as well as growth hacker, is almost similar, but the difference is that growth hacker has to face the challenge of growing huge business within a small period of time whereas traditional marketer does not face any such challenges. In some cases, it is the best choice to have experts for these kinds of task like you can hire intlum Technology a  website design company in Kolkata for your ease.
Breaking down bigger problems
For startup of any business, every entrepreneur requires performing various tasks like Marketing, Management, Finance, Product Development, Making different policies. It is a big challenge to break down bigger problems into smaller one, doing so not only brings improvement into the productivity but also make big challenges easy to manage.
The more challenging thing here is to use a different strategy for different products.
Data driving strategies
Now the strategies have changed the way startup works. Software's like Google and IBM assist growth hackers for analytics. These growth hackers' measure performance metrics like bounce rate of a web page, and websites.
Testing phase of hacking
Every single mistake can affect the earning as well as the reputation of the company. Therefore, product testing phase is responsible for resolving any error in the product. Various techniques and strategies are used to launch any product bug-free.
An effective, as well as easy way to test the product, is to analyze consumer perspectives. Well, these tests can be effectively approached by the help of best website designers in Kolkata.
Applying Funnel Approach
Startups can be fruitful only if you get to profit from them, only if you find buyers. Startup overall depends on over the way to attract and engage buyers, it is an art of keeping viral coefficient high   but is not an easy task it is a time taking process. Whereas, funnel approach defines the stage of potential customers.
Good practices
Many times newly establishes business men may go on a wrong way and get distracted from their primary goals, due to this many startups end up in such a state of confusion a suffers a great loss.
This happens due to an urge to gain more and more profit and also to achieve a higher position in the market within a short span of time.
To avoid such mistakes, startups should keep an eye on their growth and primary goals.
Another idea is to get connected with market research companies so as to get knowledge regarding different industries and use different and unique strategies to stand out of the box.
Potential consumer's analyzation
To understand and get deep knowledge of the potential consumers right set of tools are needed to be used, such deep knowledge and understanding can be gained by the use of a right set of tools like Buffer, Hub spot, Crazy egg and much more. These tools are better utilized by many e-commerce design companies in Kolkata and have better strategies along with.
Powerful Potential customers
Now the day's potential customers can be allured by using some effective ways like use of social media publicity social media nowadays is a major publishing platform.
Startups can benefit themselves by finding relevant influencers so as to make their marketing efforts powerful using services like contentmarketer.io and BuzzSumo. Many of the web design companies in Kolkata are utilizing these services too for their client services.
Do not repeat the rules
Startups should have their own unique ideas and techniques to enter the market, never follow an easy path while you start your business, do not copy others. Each and every company have their own unique marketing strategies, therefore one should have his or her own different ideas and techniques while starting a business.
Engaging potential consumers
After achieving success in alluring potential consumers in a startup business, another big challenge is to keep them engaged, the rules of engaging are highly flexible and differ from product to product.
Most of the startups think of starting early and earn big, they should always keep in mind that all that matters is the quality, either of work or of the product by giving priority to the quality work they can easily  earn high in a short period of time.
A brand can leave a lasting impression only if they provide good service and quality of work. This is indeed a clever technique and the best way to apply is to hire any website design company in Kolkata.
9 Important tools for growth hackers
KingSumo – The Word Press plugin by KingSumo enables brands to grow their list of email in a tried and tested way.
SumoMe – Many of the websites struggle to collect emails. For those who don't want expensive solutions, consider SumoMe.
Buffer – It is a Social media sharing tool that gives a boosts website traffic.
BuzzSumo – Influencers campaigns by promoting products and services.
Marketo – It helps in marketing through its powerful marketing features.
Optimizely – Testing becomes really simple by using Optimizely.
Unbounce – With the use of Unbounce, growth hackers can publish, build, and test landing pages.
Qualaroo – With Qualaroo, Website surveys becomes easy to manage.
Inspectlet –It can be used to know how people use websites.