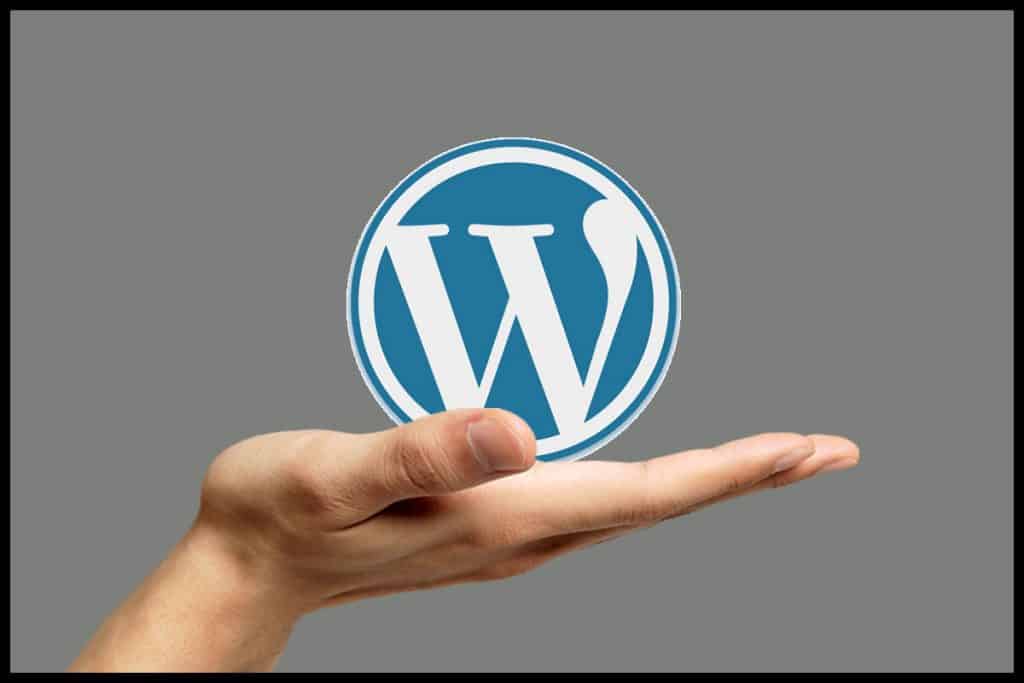 WordPress is a term that has become a household name for website designing and development. When released in 2003, it was mostly used as the blogging software but over the past few years, web design companies and developers have welcomed WordPress with open arms as the content management software for the non-blogging websites. Perhaps they have recognized the benefits of using WordPress for building their website. So, in this article, we are going to discuss the benefits of WordPress you will also enjoy if you pick this open source software.
10 Benefits of Using WordPress as Your Website Builder
Now we will move directly to the benefits of WordPress. So, let's discover.
Easy to Use
The foremost benefit of WordPress is its ease of use. That means you can build your website effortlessly even if you're not a technical expert. The ease of use in WordPress starts right from the very beginning where it allows you to upload the content such as texts, images, videos, blog posts and much more to your website with a few clicks right after you select a theme from their database. If you, however, like a custom solution, WordPress has various customizing options to offer you. But this customization requires more technical know-how as it involves coding and programming.
Manage from Any Computer
You don't have to download or install any software for WordPress which is a huge plus in terms of accessibility. As WordPress is a browser-based solution, you can open WordPress from any device (PC) and login to your account to manage (create, edit or delete) anything from there.
No Need for FTP Software or HTML Coding
Since WordPress is a self-contained system, any HTML editing software such as Adobe Dreamweaver or Adobe Contribute is not required. Thus, you won't require any additional HTML or FTP software to create blog posts or new pages on your website, upload images (and edit them), format texts, upload image galleries, documents, video files and much more. All these benefits of using WordPress are the reason WordPress has been so popular for quite a few years.
Search Engine Friendly
Search engines love WordPress because of the cleanliness and simplicity of its coding. This cleanliness and simplicity of the coding used in WordPress make it immensely easy for search engines to crawl and index the site's content. Furthermore, each page, post, and image of a WordPress site can contain its own meta title, description, keywords, alternative texts and can be optimized with any specific keyword which leads to a precise and easier search engine optimization. Tags can also be used to improve your search engine optimization endeavors.
You are a Developer with WordPress
Forget those times when you had to reach and plead the developers to make the slightest and the simplest changes on your website. WordPress gives you the liberty of making the simple updates on your website. You have the control of almost every possible aspect of your site with WordPress and the scopes for simple updates bump up the WordPress benefits.
100% Customizable Design
When it comes to the benefits of using WordPress as your website builder, its customization facility is one of the aspects that attract the eyeballs. WordPress is 100% customizable in terms of the look and feel. When you can customize the look and feel of your website as per your preference it's quite natural that your website and brand are going to reflect that shine. Your website is going to offer a unique experience to its users.
Inbuilt Read-To-Go Blog
As we have already mentioned, the prime purpose of WordPress was creating blogging platforms for the people wanted to create a blog. So, in WordPress websites, you have a leverage to insert a blog easily if you want. a few important things for your website are very simple to set up in WordPress:
Commenting abilities
Adds the most recent posts to other pages automatically (e.g. homepage)
RSS Feed or Email Subscriptions setup on your blog.
These extended facilities help your business to a wider audience and make your site interactive and dynamic. So, is it seeming clear now why have been saying that benefits of WordPress are huge?
Enhanced Functionality with Plugins
With WordPress, you are not only getting a website, but you are opening a window which has a whole new world to offer. Yes, WordPress has a few plugins which help you to do almost anything and everything on your site. Whether it's about adding a video gallery, an event calendar, Facebook fan box, Twitter feed or a new landing page, there are tons and tons of useful plugins available in the market which let you do it with ease. Some of them are free of cost and some are reasonably priced. So, in terms of plugins and functionality, benefits of using WordPress are definitely there.
Scalability
Obviously, your site grows with your business. And it's quite normal. But you need to foresee it and build your website with the right scalability. When the topic comes down to scalability, beating WordPress is quite an impossible task. Thousands of blog posts and pages can be integrated into your WordPress site without compromising the site performance or speed. Thus, scalability is considered as one of the best benefits of WordPress.
Multiple Access
WordPress lets you build your own team with its 'Multiple Access' facility. Being the WordPress site admin, you can create numerous user accounts on the WordPress admin panel which will ensure that the whole work has been divided in the right proportion to the right individuals. Moreover, you can set access levels and abilities to each user.
So, the above are the 10 huge benefits of using WordPress as your website builder. We believe after going through this article, we have made up your mind to have a WordPress website. Well, if you have, then don't forget to write us back about your experience with WordPress.