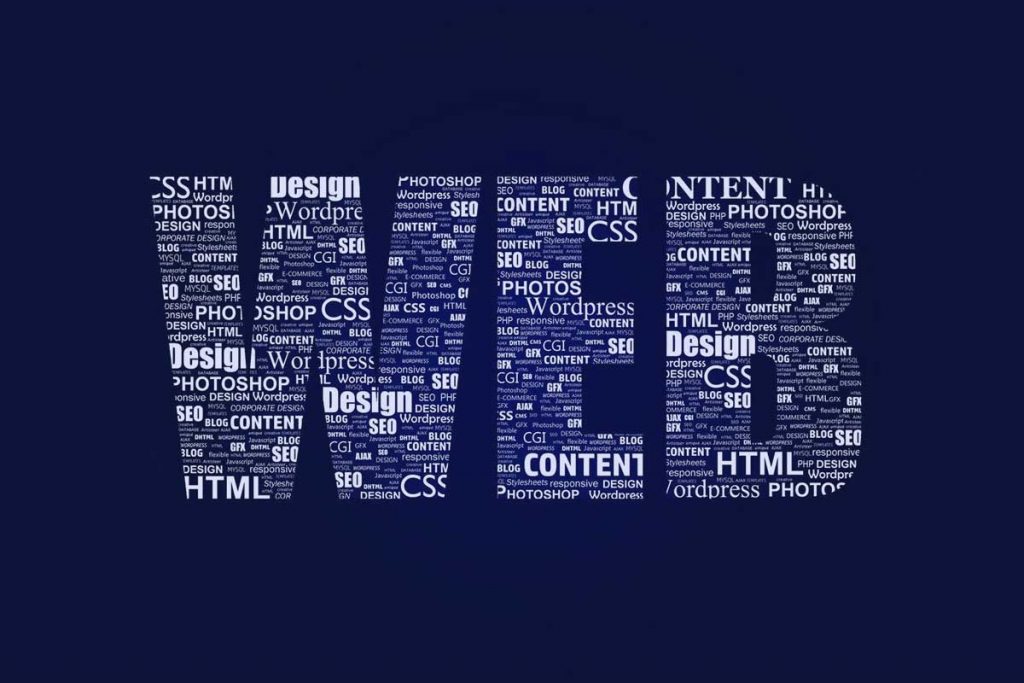 Today is the day of technology. While every business is eyeing on a technological mutation, websites are the household names. If you consider websites just as the multi-paged layout filled with your business info, pictures and images, you are simply moving towards the opposite direction of the website's success.
In this guide, we're going to portray how to recognize the purpose of a website and how to get the website planning done. This guide is not only for the designers or developers but also for the business owners who will, eventually, own the website.
Targeted Audience for This Guide
We've penned down this article in a moderately non-technical language which will be accessible to the technical individuals as well as the mass. This guide contains a wide overview from the scratch to the completion of a website. Moreover, we have also paid attention to the site maintenance and follow up.
The targeted audience for this guide should be:
Small and mid-level businesses
Institutions
Organizations
Website designers, developers, and web design companies
Note:
Since the guide is diverse and written for designers, developers, and entrepreneurs, the application of the guide will alter according to your involvement in a project.
If you're from the web team, it will help you designing and developing a website efficiently.
If you're the website owner, the guide will help you dig more about the best practices, enquiring from the designers or developers.
Moreover, if you find any fault, you'll be able to confront the web team.
Less-Targeted Audience for This Guide
This guide portrays the average web designing planning and purpose. So, if you're opting for building a website with merely four to five pages or if you want to build a website with 5000 pages, this guide may respectively become too comprehensive or too generic for you. Since we've focused on keeping this article as non-technical as it could be, we have not included the HTML coding, CMS, or Photoshop.
So, let's get into the main topic of our guide.
Recognize the Website's Purpose
Almost every business contains the same purpose of making conversions and driving sales. Yes, it's right that a successful website will educate, inform and engage its visitors. But you should not forget that the main motive of a website will always be making sales. The end goal will lie in converting the viewers into leads and converting the leads into prospective clients. The clients may purchase your physical or digital products directly from your website, or they can get involves in some other activities which will eventually result in making the product purchase.
Often it has been noticed that the key point of a business website (which is driving sales) is forgotten in the mission for quality texts, high-resolution images, and lengthy product descriptions. Although all these are important aspects of a website, you need to understand one simple thing: all the components described above are built for a single conclusion – sales.
It may also be the case that your site doesn't need sales. If so, your foremost task should be deciding the goal of your website. In these cases, you may focus on various actions for visitors such as donation, volunteering or requesting for more information.
Investing in a website denotes investing in something that will nurture as your business cultivates and will give you a good return. So, making a nurturing blueprint for your website is as important as designing the website in a proper mannerism.
Reason for Planning
Planning is one thing that will keep you ahead of all your competitors and that's the reason planning has become synonymous with each business's success. Sadly, most of the entrepreneurs and web designers fail to come up with a plan when a website is concerned. This failure mostly happens because of the day to day dynamic and busy nature of the businesses. The time needed for the operational works doesn't allow business owners to consider the time required for planning.
Sometimes, organizations and institutions have a tendency to neglect the time, energy, expertise and skill required for building a website. The reason for this negligence is that people don't recognize the fact that planning for their business website is just as crucial as planning anything else for their business.
Focus on Marketing Not on IT (Information Technology)
First thing first: building a website is not entirely a technical venture. Yes, you read right! Most of the companies (especially those which are not likely to adapt the value and significance of online marketing) consider the website as the domain of their IT department. Let us tell you: it's absolutely incorrect! While you already know that website is built to provide sales, it's quite natural that it'll be more focused on marketing than the IT part.
Instead of a technician, a communicator should drive the content, design, and structure of your website. Since the communicators work as the medium between your website and the target audience, they'll be more capable of conveying you the essentials required for your website. Technicians are also important but they are the implementers of communicators' ideas. If the technicians are the reasons for smooth running of a website, communicators are the people who should steer the ship. Overall, the role of the IT professionals is to back the technological requirements of your business's online marketing goals.
For the most cases, businesses and companies are getting in their own path of success as they are giving the authority of their website to the IT team instead of giving it to the marketing professionals. The main thing that you need to understand is each section of an organization has its own area of expertise. You need to understand their area of expertise and assign works accordingly. Undoubtedly, giving the responsibility of marketing to the personnel who know the communication will be the best decision you can take. On the other hand, if you don't have marketing professionals, make sure you're spending a little time to hire the right people who can get the job of communication done in the best way possible.
Now we are moving ahead to an example to show you how important planning can turn out to be.
Deck Construction Example
One fine morning, David (a resident of Dallas) called Laura (a carpenter) to build a deck for his newly built home.
Hi, is this Laura Carpenter Service?
Who's this?
I'm David and I stay in Park Lane, Dallas. I would like you to build a 20X30' treated deck in the backyard of my newly built home. Would you be able to do that?
Yes, of course, David. I'll get the materials and kick off the work from tomorrow onwards. If you want any ongoing changes, you can see me in the backyards while I'm working.
Laura gets started framing the decks and notices that David has kept a large hose reel against the house and attached it to the faucet. It looks like the hose reel will need to go according to the spot where the deck will be placed. But the main confliction is she's uncertain whether he'd want to move it somewhere else or do something else with the faucet and hose reel. So, she stops the deck construction and waits for Mr. David to come back to home.
David went on a three-day business trip! After he gets back Laura calls her and naturally, he's not very happy to see that he, now, has to move his faucet to somewhere else as Laura already drilled post holes for each corner of the deck. So, the faucet moving adds some added expense which was certainly not planned ahead. But it's not the carpenter's fault as well since she's not a plumber and doesn't know much about pipelines and faucets. She placed the deck where she was told to.
Now, she continues building the deck. When the deck is framed, she notices that David has his kids playing on the deck. So, she thinks of an added safety to the deck and starts building a railing. But when Mr. David comes to see the work progress, he was happy to see a great development but also notices the railing and he gets bit confused!
What have you added this railing for?
I thought it will be a good safety measure for your kids.
My kids are in high school; they don't need this kind of safety measures.
But I saw them playing on the deck!
They were the neighbor's kids.
But a railing would turn out to be a good feature for your deck.
Yes, you can keep it but make it shorter and I'd like a bench next to it.
have already drilled for the railings, so, the railings cannot be made shorter now. Moreover, as we didn't have any word about building a bench I have not bought enough wood to make one!
Well, if you can build one, it'll be great.
I can make it but I won't be able to finish the job by your deadline of two weeks. Plus, I have to buy wood and build the bench, so, it will have an extra cost.
Have you noticed that how a simple project became more complex than it can ever be imagined? It happened because of one sole reason – they didn't discuss much regarding the project and clarified each detail of it. The lack of planning and communication made the simple project to a complex one and Laura, now, needs to charge extra to Mr. David for the extra time and equipment.
This would not have gone wrong if David and Lura both believed in the adage, 'Measure twice cut one'. The more detailed you will be during the communication and planning part, the more precise the expense and work procedure will become. A good carpenter will kick off by clarifying the following questions during the project discussion:
What sort of wood do you want? Cedar or Treated? Or would you like Synthetic?
What is the exact place the deck will go? Is there any complication while working on the deck?
What will be the height and size of the deck? How many levels will the deck comprise?
Will there be built-in planters, railings or benches?
Can we bring special equipment into your yard?
Do you have the HOA (Homeowner's Association) rules to deal with?
These are the questions a good carpenter will ask you to decide the maintenance, pricing, permits, scheduling, etc. If you go straight away to ask, "How much is my deck going to cost?", a smart carpenter will always say, "It depends." Unless you'll be in the same condition as Laura and David.
You may be wondering why we are giving you this example of a deck construction whereas a deck construction has no connection with website designing and development from a very far distance! Well, it has. The similarity between the two different domains is the planning. From a neutral perspective, the 50-page website development for five stakeholders is far more complex than constructing a deck. Moreover, a deck is a physical structure built in several stages under real-time observation but a website is a virtual process which involves a number of technical and administrative contributions which are crucial but invisible to the owners.
Be Cautious of the 'Waterfall' Development Technique
Most of the IT departments, nowadays, focus on writing project charters as part of the business analysis. Project charters are the lengthy and mind-numbing contents that work on outlining every likely aspect of a website. But we don't find these much helpful owing to a website's ever-changing nature. We are more comfortable in working seat-of-the-pants and recommend it to every individual.
As a website is flexible and has a huge chance of modification with the time, the conception of pre-planning every little section of a website is quite insane.
The IT departments that handle large projects frequently use a technique called 'Waterfall'. Waterfall technique is the flow of the phases of development that go downwards through steps along with the project completion where each step has an impact on the following one. It creates a specification and determines each and every little segment of the project from the top to the bottom. Every little thing is specified with Waterfall method from the line lengths of headers, paragraph style, fonts, to the simplicity of image gallery.
Waterfall technique gets even more important if you're dealing with delicate projects such as banking! If the website contains a part to disburse money to other accounts, you need to make sure that the code is completely correct each time it appears. On the other hand, when you're dealing with the other individuals' money, there's not a single scope left for an error! So, if the web development project you are working on demands these critical precisions, you better be ready with every line of coding before even applying it.
But as we've mentioned earlier, the website is a flexible item that is going to change along with the growth of your business. So, the question is how to settle the outline from before? Well, here comes the part of distinction. You need to divide all the work into two simple phases. Firstly, you'll outline all the work you're going to perform from the contents, images, alignments to design which will never let any glitch interfere in middle of a project during creating a framework.
Now, you can plan for the scopes of expansion for your website. Let's say, you have built a news section that has the capacity of containing 10-100 articles on a page which will grow along with your website. You can also plan for a long-term CMS plan which will enhance the ease of content management from creating, editing or deleting images, texts, and videos with ease.
Agile Development
Agile Development is an umbrella term for a set of approaches, techniques, and practices based on the standards and norms described in Agile Manifesto. In Agile Development, your website solution will come up through the collaboration amongst the cross-functional teams which are organized by you.
Agile development is mainly connected to software development process but the awesome concept of Agile can be implemented on the website development part as well. While the Agile development can be as fruitful as following a thorough plan, it also requires the participants with the same sort of approach, skills, temperament, and know-how. You can visit the official website of Agile Manifesto and decide whether this approach is right for you.
If you're kind of a person who easily loses focus, you better not take Agile Development as an option. Agile Development is a long-term process, so, it requires patience and focus. Plus, Agile Development is going to cost you more than the traditional development process because of its long-term nature. For the complex projects, Agile is the best and the most effective development process. But if you're considering Agile Development, make sure, you have a discussion with your creative team whether they are comfortable in working with Agile.
Payment According to Planning
Those businesses asking for an overall estimation of quotation should definitely have an idea of how their website is going to be like or they must have built a list of the pages included in the website or just a simple sitemap. On the other hand, organizations may ask for the RFP (Request for Proposal). Unfortunately, for most of the cases, none of the mentioned items are enough to take out a precisely built proposal.
Even if the multiple-page RFP is concerned, it may also lack the useful information which can be immensely important for creating a proposal or developing an estimation. Still, if a company opts for a rough figure, it is possible to provide but as mentioned earlier, an accurate figure is an impossible task.
Entering Needs Assessment
Those who don't know much about Need Assessment should know that a Need Assessment is a process of determining or finding the gap between the current position of a business and the position it wants itself to be. The Needs Assessment smoothens the surface of achieving the target for any business. You must have understood how vast the topic is or how vast it will be to assess the needs of a business. So, let's break the whole thing down into portions that are understandable.
No RFP
RFP can turn out to be a blunder both for the issuing organizations and the web design company. The organizations and businesses familiar with the RFP should realize as soon as possible that RFP is not the right approach for complex and creative work like a website development. If you require some static work like print advertisements, RFP will definitely help you out. Asking a web design firm to response for the RFP is synonymous to ask an individual to work for free which is quite partial and challenging.
Assessing Needs
Never underestimate the power of Needs Assessment – we have previously mentioned it and mentioning it again owing to its importance. You may get surprised but 20 hours spent on Needs Assessment can save 40 hours of your time during the development phase.
Discovering a business's true needs is immensely important but if you assess the needs in the middle of a project, it can create a big-time problem for your website and business. Coming up with the needs of a business in the halfway through the project is a matter of hassle, skipped deadline, stretched development time, cost overrun. We will elaborate more on the problems that appear with the failure to recognize a proper plan while building a website.
Proper planning for anything and everything is the best technique to cut off a headache associated with the development. And the foremost stage of planning is determining what's required for the project in the most detailed manner. This is exactly what Needs Assessment is required for! If you want a smooth development process for your website, Needs Assessment is something you can never ignore.
Consequences of Failing to Plan
The designers and developers are pushed to make assumptions which are certainly lethal for the fate of a website and business. As they're just assuming, it contains a great possibility of incorrect incorporation of a content on the website. The improper displaying of contents interrupts the formation and structure of a web page and it enhances the complexity of development.
The back-and-forth communication regarding nominal matters can turn out to be a bigger issue with the time being passed. The clarification of miscommunication will take longer time than clarifying it at the initial stage. That can only be done by proper planning.
Backtracking appears as an obvious outcome when you fail to plan properly. When backtracking is an outcome for a web development project, delay and missed deadlines are quite natural. The reason we prefer proper planning over anything else is backtracking makes a designer or developer repeat the same task multiple times in different methods.
Scope Creep is a dangerous issue even in a small dose. Scope Creep is the additional cost associated with the extra work of a project that was not determined before.
An apparent consequence of lack of planning is client dissatisfaction caused by confusion during the development phase. Basically, it's impossible for anyone to be happy if something goes wrong.
Needs Assessment
Points to Remember
If you're not building the website solely for internal communication, you need to understand that the website is not for you. The website is for your audience, so, it must meet the audience's requirements.
A website isn't anything static. It is a communication tool that requires the flexibility, extensibility which will have an impact on your business positively or negatively. For many businesses, it is the key medium between the business and its clients.
You need to get every individual together who, you think, has the potential to contribute something to your project, website or business.
Pricing and Timeline
Approximately, 5-15% of your overall project budget will be spent on the proper needs assessment on a general basis, and the time the needs assessment will take is 10-30% of the whole project time. It seems quite obvious that you have figured out a realistic timeline and budget for your project. But then, it's completely okay if you haven't come up with a budget. At times, knowing everything isn't possible. At that moment, a proper Needs Assessment can help you figure the whole thing out.
Intake
During the intake meeting, you should address a series of questions. Begin with your main concepts, morals, ideas, and offerings of your business, then explore further details.
There are multiple valid approaches you may consider: a few of them are detailed and formal, and the rest are more intuitive and looser. If you are the person who is leading this entire process, you should ensure that you've prepared a set of questions.
The following points appear from the brief we come across from the basics of a client's project. We have discovered that three unique questions are generated on an average from the answer of each question of a client. If the website is an internal project, then also, you should follow the same process. Ask the questions and answer those. Sometimes, the answers may surprise you.
Note:
The following questions are prepared for small businesses. But if you modify a bit, those can suit the institutions, organizations and other sorts of businesses. Here are the questions you need to ask:
Who are you? What do you do?
What is the reason behind your company's creation?
How do you want your website to distinguish you?
What is the foremost thing you think a visitor would want from your website? This can vary from a range of services such as registering for courses, joining mailing lists, purchasing new products, going through your articles, etc. You need to consider the user perspective, rather than the viewpoint of your company.
What is the thing you want to convey through your site? (from company's perspective)
What is your target audience? Is there any specific region you want to target?
Who are your competitors?
What are the reasons that should instigate a user to choose your service over your competitors'?
What are the metrics of judgment for you of a successful project completion?
Provide the reference to three or more website you really prefer.
Provide the reference to three or more website you don't prefer. Also, provide the reason why you don't like those.
There's no certain limitation of the time it should take for the question-answer process. Also, there's no bound how many questions you need to ask. If you finish the process within 40 minutes and don't come up with any follow-up question, you need to dig a bit more.
Actually, if you're going correctly, each time you apply this process on different business, the questions will be changing according to the business's needs, nature, response, and further areas of clarification.
Let the Clients Talk
You need to understand one simple fact that the Intake process is solely dedicated to the business owners. More than talking, listening is something that will make a difference here. Listen cautiously, pen down good notes, and retain the threads and tangents if they are cultivating useful information. You need to battle your urge to give a solution at the very moment of the conversation. Try to focus on learning every possible detail regarding the client's business, and its audience. The solution comes later. Firstly, you need all the questions answered properly.
According to the intake process, its time and the scope of the project, you may need to return for one more meeting to get a better understanding. A few clients may not be interested in another discussion due to their daily challenges of running a business. They would probably tell you that they don't have time. But it's your duty to convince them how important that session is going to be for their website and the future of their business. No matter what the nature of the website is, it should serve the people seeking the kind of services your business is proficient in.
If you manage to conduct the discussion process with the right grace and humor, your clients will certainly understand the importance of the discussion and they will cooperate with you.
Conveying Vitals
Your business probably has a lot going on – Seminars, Webinars, Conferences, Product Demos, Charitable works and much more. The quantity of content and activity required for your daily dealings will certainly be huge.
As your website's homepage has the potential to display so many things at once, it is very fruitful to refine your business's domain of work within a single sentence or two.
The distilled statement we are talking about is different from the mission statement, though it has a fair connection to the mission statement. Whereas you can distill the essence of your business into short sentences, this can be the beginning where your creative team can delve into the soul of your business and determine the process of presenting your business.
It has been noticed on most of the businesses that the managers and key employees and managers hold a wealth of experience which become tremendously fruitful for the success of the business. But meeting these people may not be so easy for a web development firm. You need to ask the business owner to let you have a word with someone else of the business who can enlighten the whole process of assessment.
Identity Crisis!
A few businesses, especially those which lack a strong branding, may face difficulty with the exact idea regarding their identity. Penetrating questions will be a great help to take out the answers you are looking for. For instance, you may ask a business owner the questions below:
Who are your best clients?
Why are they your best clients?
What makes the clients so important to them?
How did you find these clients?
What is your plan to find more clients like them?
All these questions are probing enough to bring out the answer you're looking for. While some business owners may not be aware of their true potential or correct information, the above questions will play the role of catalyst to get the desired answers.
No Logo Means No Brand
Nobody can ignore the value of an established visual identity i.e. branding in a business and in a quality website. Very often, small businesses have been seen to jump into the business and websites without paying proper attention to the branding. It will be safe to say that if you haven't designed a decent logo, you haven't taken a single step towards your branding. A professionally designed logo is not something that can be sketched on a napkin, neither can you make it with a font of Microsoft Word. You need to be a professional and expert in branding to create a great logo that reflects your branding.
What is a Brand?
Branding is the visual depiction of your business.
Branding is something that will make people visualize or think of something right after seeing or hearing your business name.
The appearance of the unique characteristics of your business.
Brand Guide – Important Things to Have
At the very nominal level, branding is the aspect of a business and a website that must contain a professionally designed logo and color palette. If you want to dig more into branding and want an in-depth knowledge, below are the details to remember while doing the branding of your business.
Branding is a short statement that summaries the mission or intention of a business and defines the audience.
If you're doing good branding, you can never forget about the headline and body fonts.
Follow the guidelines for photography as it is going to have a strong impact on your overall branding.
Make proper and conscious use of added design elements: textures, glyphs, and shapes.
Importance of Branding
Branding establishes the stage for all the services and products produced in your company. The audience gets a visual demonstration or something else.
A proper branding makes you different from your counterparts.
Your branding reflects about your business and portrays what you really are.
Branding is an authentic representation of your business and its cultures.
Why Branding is Vital for A Website
If you are opting for web design process, you need to understand one thing: the initial stage of web design process is deciding on visual appearance and functionality. If you don't have the initial branding at the minimum level, your designer needs to start from the scratch and needs to produce a brand identity for your business. This has a probability of being or not being steady to project the picture you want to project. One thing needs to be remembered: developing your website will be an extension of your brand. So, eye on developing your brand before you even start developing your site.
Provide Brand Identity but Not Design Solution
During the Needs Assessment phase, don't get too excited to provide the design solution, especially when you see an improper design. You need to always remember that the Needs Assessment phase is just for understanding the needs and problems of the business owner. If you go on and try to detect problems and provide solutions of each designing glitch, the conversation will lose its focus. You better be focusing on the users' problems than solutions. It's quite natural that you cannot provide the right solution unless you know the problems.
 Pick A Good Domain Name
Most of the existing business comprises a domain name. But what if the business is new? You need to purchase a domain name that suits your business. The domain name should be short, simple and easily pronounceable. Every good one you will find probably would be taken already, thus, you need to be creative with it. Below is an example:
John's Laundry Service is an excellent laundry service in Texas but it is relatively new to the other laundry services. So, when the owner John went for buying a domain name he could not get 'johnlaundryservices.com' or 'johnlaundry.com' as these were already occupied. So, he thought to move on to other available domain names: 'jlaundry.com', 'laundryservicesj.com'. These were depicting the business nature properly and easy to pronounce as well.
 Points to Remember while Choosing
After choosing a domain name, you need to shout it loud so that you can understand if it's easy to pronounce or difficult.
Moreover, be cautious about the visually confusing domain names such as 'sassyssamosas.com'!
Also, you need to make the domain name as short and simple as possible. Since complex and lengthy domain name has a better possibility of typos.
 Domain Names – A Brief Discussion
It is highly recommended to think before taking a step when it revolves around domain names. If you don't think much and choose any random domain name, it would be lethal for your website and your business. Moreover, if you try to change the domain name later on after purchasing the domain, it will lead you to a sheer hassle. Thus, a little literacy regarding a domain name, the process it is administered, their origin, which extension denotes what (.com, .co, .org, .in etc.) and their usage will keep you on the profitable side, far from the trouble coming later on. The preferable time for choosing a domain name is its preparation period, not after the development of a site.
This is the end of the first part of our website planning guide. In our website planning guide part 2, we will convey you how to evaluate a plan, how to choose the web experts, and how to decide website structure. So, go through the second part also to get a fair knowledge regarding your website development and its planning.