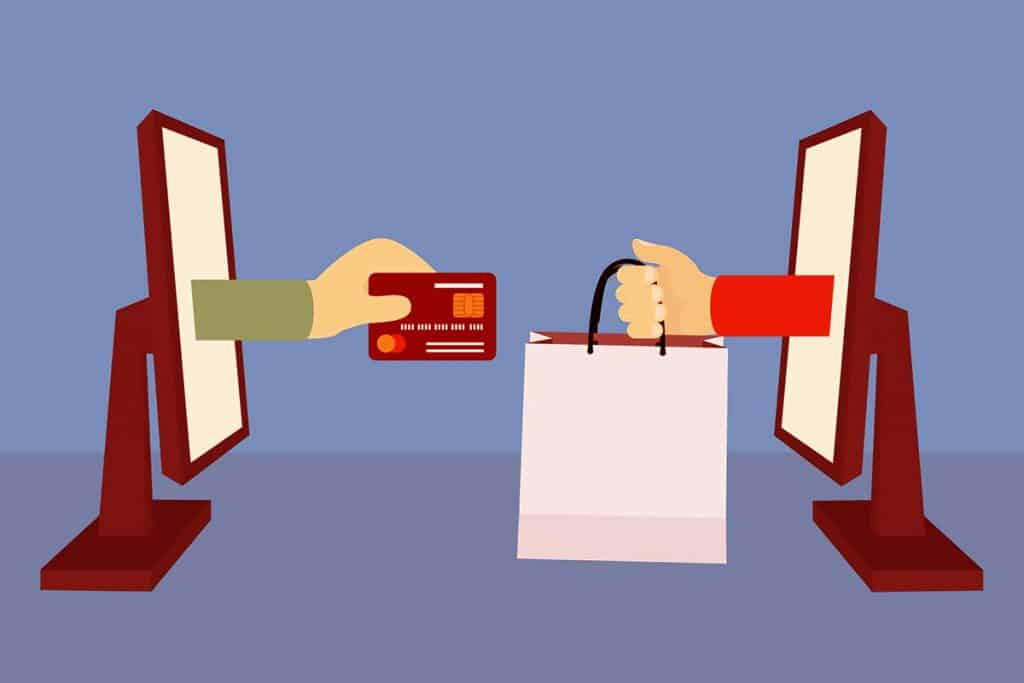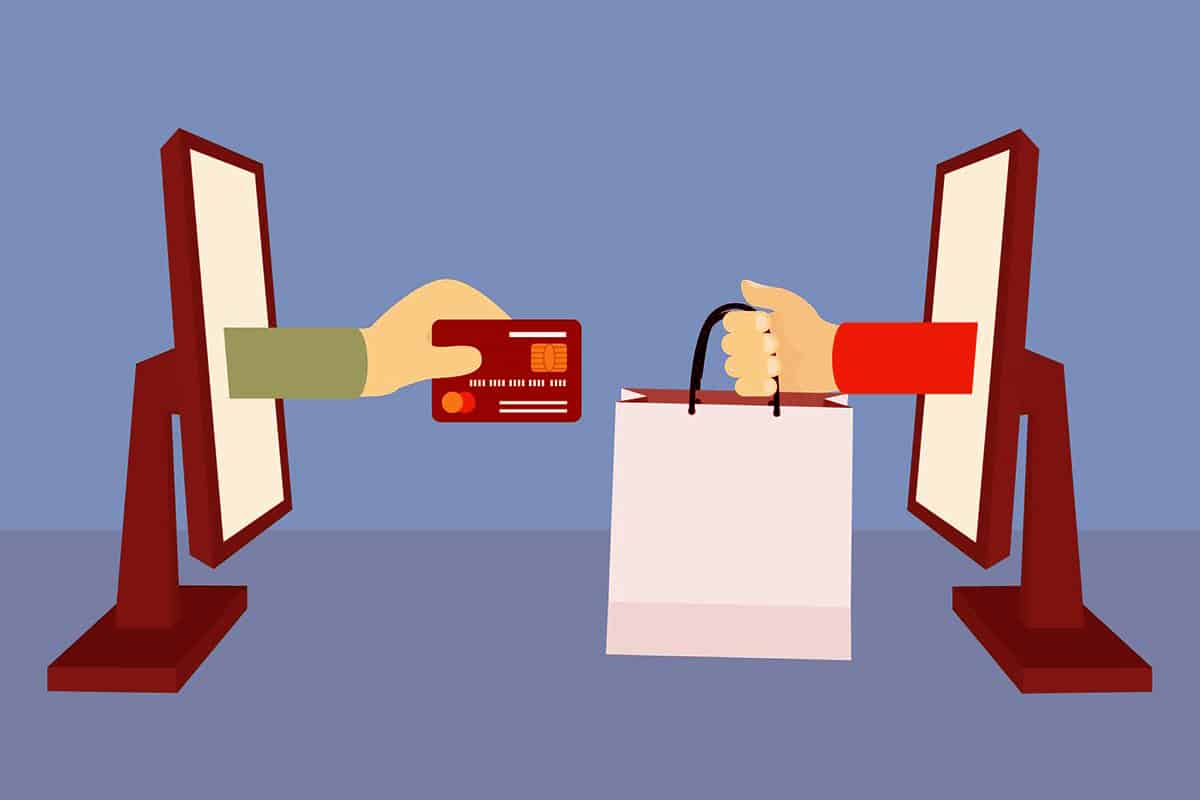 No matter what business you do, one goal stays common in all: making revenue. And if we talk about today's marketplace, the websites are the basic requirements to get hold of the thousands of potential buyers roaming on the internet. Without a website, your reach will be limited but with the help of a website and the internet, your business gets amplified even across the globe! But if you've already considered that building a website is enough to get the revenue in your pocket, you are slightly mistaken! You need to know how to make your website sell.
With a profound client behavioral know-how and almost a decade-long experience, we can provide you with the right knowledge which will come in great use in order to make your website sell and grab the revenue. While landing on a website for the first time, the visitors would browse through the site very quickly. Unless the site meets their expectations, they will simply abandon your site and move ahead to another one.
While we have always been saying that the website is your business's online identity, it's quite natural that the online visitors will judge your company's excellence by your website. So, you need to make sure your website meets the standards. Now, in order to provide your website with the brightest limelight, we are going to mention the tips to make your website sell more. So, brace yourself and make an action as we mention below.
Tips to Make Your Website Sell – Boost Conversion
Follow these mentioned tips to magnificently improve your website conversion capacity. We have kept the points within some defined sections which will help you understand the context in a better way.
First Impression is the Last Impression
Organized website structure will always help you get more eyeballs. A well-planned website with tactful and creative design will always stand alone and above all. A distraction-less minimalist design is always a good conveyor of your website information.
Don't always opt for the ready-made website templates. Remember, hundreds of others may also be using the same template. In order to make your website unique just like your business, make sure you are availing the custom designs from a proficient web design company like us.
Try to adopt the color psychology which will certainly help you to convert the visitors into clients.
Modular layouts will let the contents shine as the kind of layout makes the content stand out the best

Image Courtesy: Tokyo Mild Foundation

Use logo and favicon on each page of your website. The best place to position the logo can be the navigation bar.
Go for illustrations, 360° Videos, GIFs, and animations on your header instead of header sliders. They tell a story and come handy in engaging the visitors.
Make your website's style consistent. Otherwise, the website visitors will not be accustomed to your site and they can be surprised with your website design's sudden twists and turns which may not always be good for your site.
With the inclining use of mobiles, responsive website design has become mandatory. You have to fit your website on different screens. Thus, adopting responsiveness is a must.
In order to promptly arrest a visitor's attention, a Hero Image can do wonder. The image will have the website visitors stick to your website and generate a curiosity among them what comes next on your website.

Image Courtesy: Blogger

Make the CTA (Call to Action) buttons visible enough. But make sure, you are not using them unnecessarily. Put the buttons on the most appropriate places cleverly.
Typing mistakes, Typographical errors, alignments, and spacing issues can make your first impression too bad for the users to avail your service or product. Be cautious with these aspects if you want to make your website sell.
Keyword choosing will also come handy as picking up the right keywords will prevent the unwanted traffic coming to your website and going away. Basically, the use of relevant keywords will diminish the bounce rate of your website.
SVG pictures are must for a responsive site. So, make sure, you are using the scalable vector graphics.
Don't make use of unnecessary and frequent popups on your website. Popups are a great way of conversion but it can be lethal to the user experience if used more than enough. So, you have to be tricky with the usage of the popups.
Website loading speed is also a vital aspect of your website's first impression. You need to check your website's loading speed. If it's slow, fix the issue; otherwise, visitors will switch to another site.
Don't try to display every information of your website or business on the homepage. Restrict the information. Make the homepage more like a catalog where your business logo, overall services, and the USPs will be mentioned and those need to be explained on the other pages in detail.
Splash Screen is okay for mobile applications. Don't use it on the website.

Image Courtesy: Zzum

Using the subscription or registration popup at your website's doorstep is never recommended.
Auto-play audio or video are not recommended when the website opens. It may shock the visitors who have just landed on your website. And they may not always want the sound. So, if you have embedded a video, make sure the audio is turned off. You can provide options to turn the audio on.
Skeleton screens are immensely helpful in increasing your website's UX. While opening the website in slow internet speed, users will be assured that the content is loading.
Using stock images isn't a wise decision since they look fake and unauthentic. Make use of the real images or combine the stock images and custom images to make your website look authentic.
Make sure your website does not have any broken links, images, or 404 errors.
Never try to overload your website with graphics and content. Minimalist designs are always most preferred and it will help the visitors find their way through your website without much confusion.

Image Courtesy: CodeCrane

Cross browser testing and screen resolution testing is mandatory before making the website live.
Without proper reason, don't always go for creating a landing page that says 'Coming Soon' or 'Under Construction'.
User-Friendly Architecture
Make use of the page hierarchy if you publish large contents regularly on your website. The page hierarchy will help you organize your contents on your site which will be immensely helpful for the visitors to find the contents.

Make use of the mega menu along with a sub-navigation menu on the menu bar.
Create an easily navigable website where users can find the relevant information without much hassle and effort. This is one of the biggest aspects to make your website sell.
Vertical dot navigation style and one-page scroll can be used in a website.
Your header image isn't only for making your website look pretty. You need to incorporate a CTA button on your header image or link the image to a relevant inner page of your site.
Instead of using the old CAPTCHA tricks, try to use the latest CAPTCHA trends. You can use the word or math solutions, jQuery solutions, drag and drop, etc.
Embed the main value propositions within the first fold of your website as 80% of the online visitors look for the information above the page fold, according to the statistics.
Offer a glimpse of the contents beneath the first fold, so that the users get induced to scroll down to explore more.
Never forget to use breadcrumbs for navigation.

Image Courtesy: Amazon

If your website targets a wide audience base with multiple languages, ensure that your website is also translatable to multiple languages other than English.
Make sure that you are showing some warm gratitude to the users after a successful conversion (especially for the eCommerce site owners).
External links should always be opened in a new tab. Opening an external link in the same tab means your website or the particular page will face high bounce rate.
Add a sitemap of your website in the footer section and a search option at the top right corner (if your website contains heavy content).
Always prefer the user expectation. Ensure your website is meeting the user expectations such as clicking the logo takes them to your website's homepage. The disappointment of the users will ultimately end up being lethal to your website.
Consistent branding is one such aspect that plays a pivotal role when it comes to make your website sell. Use same fonts, color scheme, and structure throughout your entire website.
Pagination and PrevNext buttons are always preferred than an unlimited scrolling option. It will make the users aware of what they left and what they can regain at which page.
Auto refresh while updating a content on a dynamic page is not recommended. You can create a notification stating that new content is available and the user will refresh the page whenever he/she wants.
You need to ensure that the back-button functions consistently all across the website in accordance to the navigation. Breaking the back-button functionality can be lethal.
Conversion Path Optimization
When a visitor tries to exit midway a purchase or any action on your site, ensure that you are offering more value so that they make the purchase.
Make use of the contrasting colors for the CTA buttons. Also, try different shades to determine which one works for your site.
Focus more on the CTAs and ensure that it creates urgency and anxiety among the users. The CTA needs to solve some problem of the visitors and induce the visitors to stay on the site.
For the eCommerce websites, the checkout process needs to be simple and include minimum steps.
Take the credible content and media on the website.
Always try to keep the heading and text content towards the top left corner and the CTA button towards the bottom right. It enhances the usability.
Arrows as directional cue are a great option to boost up your website's conversion rate.
If a user switches to another page in the middle of a critical conversion process, make sure you're reminding them the process they left behind before.
While checking out, let the consumers see their purchased product image in the cart.

Following up a user who left a process midway is always a suggestion.
In order to prevent the cart abandonment, you can also provide offers on the products added to the cart.
Registration process on your website should always be simple, quick, and complication free.
Make your most popular and highest selling products featured on your website's homepage which will be immensely important to make your website sell.
The landing page of your website should never have any outbound links as it may denote that you are not confident enough about your site and it will increase the bounce rate as well.
The landing page of your site should serve a single cause.
The price of your website's product should be cautiously planned and should never look over-expensive.
High-quality images of your product should always be displayed on your product page.
The price of a particular product needs to be indicated where necessary. Moreover, you also need to create a sense of urgency and hurry (Limited Time Offer) for specific products.
The landing page should live up to the promises made earlier.
Any distraction coming between the user and conversion needs to be extracted out immediately.
Your company's physical address, support, and contact details should clearly be visible on the contact page.
Induce visitors to purchase products in form of suggested products or related items. You can also call this a recommendation.
User Engagement
With today's websites' single-column structuring approach, it's become more natural for the users to miss the content below the fold. So, you have to be cautious and should always stimulate the users to scroll down by adding an indicator such as an arrow.
Give away your valuable resources at no cost. When you allow your website users to grab the valued products of your industry free of cost (such as a free trial or eBook or limited products), they will feel stimulated to use your products and refer you to others.
Arrange various events or webinars to convey the latest and the most happening trends in your industry to the users. This is one of the great ways to get a hold of the users and make your website sell.
Maintain the fewest number of tabs on your website's menu bar to keep it simple and opt for the nested menu.

One of the most important aspects of making your website sell is updating the contents of your website. You can publish blogs on a regular basis to update the contents effortlessly which will also instigate Google to crawl your website regularly.
Make your contents sharable on the social media sites. You can incorporate the social media buttons to share with a single click. It will amplify your contents as well as enrich the trust level of your company.
Social media activity is mandatory if you want to build a good network.
Introduce newsletter to keep your website visitors updated about the current happenings on your website and company and the latest inventions in your industry. It can also help your website to sell as the users who are subscribing to a newsletter for a particular topic can be interested in availing the service.
Make Your Website Humanly
Maintain a list of your team members with their job roles to let your website visitors know the people who will be working on their projects.
Make sure you are mentioning your website's and company's values, vision, and mission to make people understand about your company's core policies.
It's good that chatbots and AI (Artificial Intelligence) have made their way to the mainstream but still, people want a human touch.
Never list your offers in form of bullet points. Highlight the most important ones and elaborate on how they can come handy when it comes to solving their issue.
Always ask your website visitors to leave their feedback and suggestion for any given sections.
There will always be a reason why a user chooses one company over the others. So, you have to bear the thought in mind and resolve their issues timely, don't charge irrationally, and make them feel valuable.
Keep the moderation for your website's comment section turned on. Unless get ready to face tons of spam comments which can do many things but make your website sell.
Trust Building Components
Highlight your social media accounts on your website deliberately. You have to show your visitors your availability on social media.
You can also convey your company's culture to your website visitors through your website.
Include the portfolio, case studies and live demos of your previous works. All these will create a trust factor among your potential clients and it will definitely make your website sell.
Mention the accolades, recognitions, rewards you have received as a company.
Be apparent about the Terms and Conditions, shipping policy, privacy policy, return policy, contract details, and other disclaimers to make the visitors comfortable.
Display the words of the neutral third-parties. You can showcase the words from the likes of the news publishers, reputed blogs, and influential review sites.
Showcase the testimonials of your previous clients which is considered as a huge boost in your website's conversion.
Never forget to secure your checkout page since the security of your website and its users is the most important aspect.
When you request a particular information from a visitor, you should mention the reason. This way, the visitor will be aware of why the information is being asked and they won't feel insecure.
Appearance and Content Significance
Add a dedicated FAQ page to answer the queries of your users.
The content of your website needs to be original and unique. Unless you will step into the trap of plagiarism and it will ruin your dream of seeing your website conquering the market.
Always try to keep your content updated. Put your focus on replacing the outdated contents with the state-of-the-art ones.
Your contents should always be focused on your target audience.
Visual ads and statistics are the best way to support your content and you need to always aim for supporting your content with the freshness of visuals.
Make smart use of alignments consistently throughout your website to nurture the readability.
Intimidating fonts, headings, and sub-headings will always create an excitement among the users and they will be drawn to make a purchase on your website.

Image Courtesy: Rehabstudio

Add fun elements to your website which will be a breeze of relief for the website users in the midst of the congested commercialism.
Proper visitor and product segmentation are mandatory for making the website sell (specifically for the eCommerce websites).
Never fail to give your users a reason to buy your product or avail your services.
Highlight each and every information you think a buyer would find important.
Create a clear division of the difference between the different packages.

Wrapping Up
So, as the long list of 101 Tips to Make Your Website Sell ends, you know everything you need to let your website enjoy the conversion. Your website is the most valued object to you and you should never leave a single scope which can ruin your aspirations revolving around your website.
If you want to get a regular update on website improvements and digital business improvements, make sure you are visiting our blogs. On the other hand, if you have any website requirement or any mobile or web app development in mind, Intlum welcomes you with open arms with all our expertise, professionalism, and industry knowledge. It's simple – in order to get the best, you need to reach the best. And Intlum takes pride in being the best web design and development company in Kolkata.