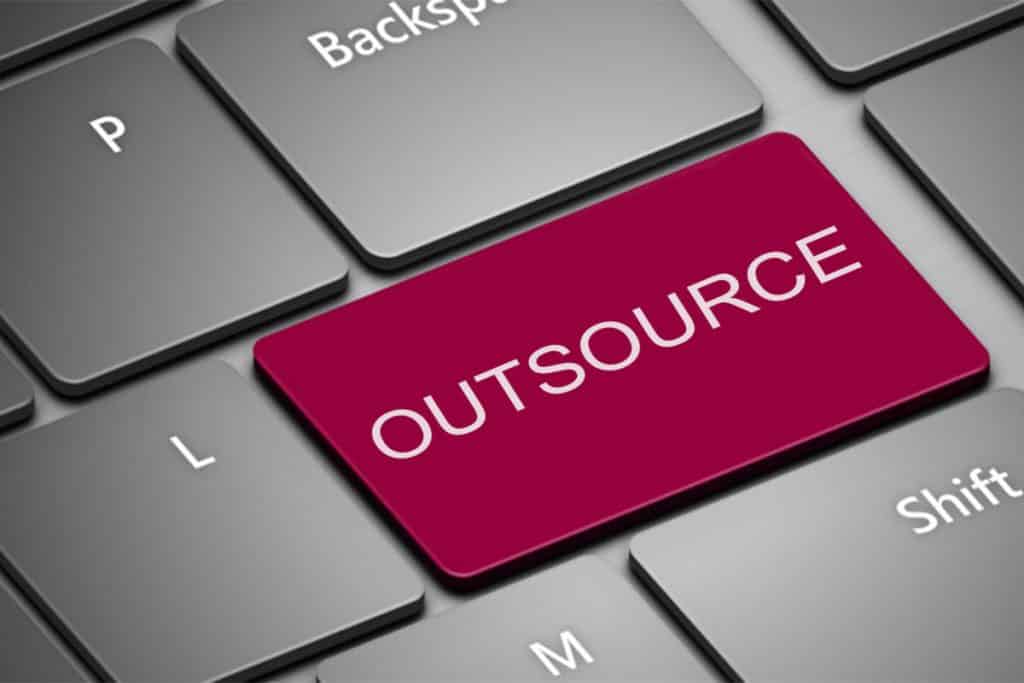 Outsourcing website development projects have always been a taboo and a matter of hassle for the business owners across the globe. Tons and tons of questions regarding the authenticity of outsourcing a web development project come to us on a regular basis. Individuals also ask about the finest way of outsourcing. Undoubtedly, there are lots of concerns and what-ifs associated with the web design project outsourcing. Thus, we thought to provide you some useful tips to successfully outsource web development project.
Being a web design company and a company that has outsourced their project, we believe we'll be able to serve you every required information about one of the most vital aspects of your business.
Before we begin, certain points are there that need to be cleared out. Firstly, outsourcing web development project can be done in two different ways: either you outsource it to a freelance web developer or you can avail the service of a web development agency.
Between an agency and an individual there are basically three vital differences you will find when it comes to outsourcing website development project:
Price, Reliability, and Quality!
When the topic revolves around price, web development companies would be a bit costly than an individual but the reliability and quality (sometimes) you'd get from the website design company will certainly cover up the extra charges.
Yes, freelancers will quickly get your job done at an affordable price but in terms of reliability and the quality of work and professionalism, companies may leave them behind (No offense). You can find uncountable freelancers on sites like Freelancer and Upwork waiting for your proposal.
Tips and Tricks to Successfully Outsource Web Development Project
Now, let's move ahead to the main subject of our article. We will discuss the detailed techniques to successfully outsource web development project.
Understand Your Requirement and Find the Right Company
No matter whom you are outsourcing your website development project to, if you don't have a clear idea of what you want to get, you are certainly going to be in a huge pain.
There's one thing you need to keep in your mind: there are different sorts of web development tasks and each of them needs to be approached in the correct mannerism to witness the success you are thinking of. A few companies may have their specialization in WordPress or web design and some may be superb at developing mobile sites which covers every online mobile involvement including apps, software, and websites.
Now, the next thing you need to pay attention to is their past work and whom they have worked with. After knowing it, you can be assured if the company will be able to provide you the design and functionality you are opting for.
Most importantly, when you are in the phase of finding a web development company, make sure you have talked to multiple companies. It's always preferable to have options so that you can pick the best out of them.
Communication
Communication may not sound like a good idea but it's actually a tricky factor of outsourcing! Basically, you will come across three hard-to-control obstructions while outsourcing your website development project: availability, work schedules, and different time zones.
This may sound horrifying but we've got good news for you! With the help of the appropriate tools and by a little effort from your end, you can witness a great improvement in communication. There are a few tools that may increase your productivity by improving the overall workflow and communication:
Teamweek – Track project's progress
Slack – Communicate
InVision – Share design and code
GitHub – Share design and code
Moqups – Share design and code
Set your expectations right away using these tools and bring every individual associated with a project on the same page. You need to keep a sharp eye on communication because, without it, you won't be able to express your expectations.
Speak Your Mind
Whether it's an outsourcing company or individual freelancer, your input (read client's input) would be one of the most valuable resources for the company or the person.
If you give the right feedback, it will certainly help the outsourcing person or company recognize your viewpoint and more importantly, they will understand where the project requires improvement. Your feedback (or more precisely complaints) works as an early warning which helps them figure out their flaws and prevent the minor mistakes before they turn into big ones.
If you want your project to go well, make sure you are speaking your mind and not hesitating to mention everything.
Ask Every Question
You should envisage your outsourced project from the very start to the end and try to presume any difficulty that may occur. This is one of the most important aspects to successfully outsource web development project, so, ensure you are asking every possible question and getting straightforward answers. This will prevent any unwanted issue happening all of a sudden once you commit to the project.
The easiest way to prevent any problem in the middle of a project is by having a list of questions prepared. Never settle just with the proposal; ask them any question you come up with and try to understand the company or individual whom you have hired and their value proposition.
Have an Assigned Project manager
When it comes to project outsourcing, you need to have a project manager who supervises the whole project from the very nominal parts to the large ones. He or she is also the person who will keep everyone in the loop.
As you can already assume, freelancers won't have a project manager as they would not have a 'team'. So, only a web development company would contain a project manager. It's very important that the project manager is supervising all the outsourced work and communicate with the outsourcing company. You will find a few teams who spend unnecessary time and energy while dealing with a problem. The reason for this unnecessary problem is they don't really have the idea how to resolve the issues.
In a nutshell, having a proactive project manager ensures that your problems will be solved as quickly as possible in the smoothest way.
Take Small Step at First
One of the most common mistakes we have seen throughout our time in the industry is that people start outsourcing their big projects at first without having any knowledge about the company. Even if the company is too proficient and have all the aspects we have mentioned above, you need to ensure the company's proficiency.
In order to successfully outsource web development project, you need to outsource a small project at first. Outsourcing a small project will give you an idea how the company works, their punctuality, their proficiency, etc. Starting with a big web development project will leave you nothing but in hassle most of the time.
Without relying fully on destiny, be strategic. Move slowly and commit gradually. This is the key to your success.
Sign a Contract
Even if the developer you have hired leaves the project, signing a contract will certainly justify the price of the outsourcing company. The outsourcing web design company will keep a record of all the work they have done for you and give you support as you have dealt with the company. On the other hand, if a developer quits the job, you'll be in the middle of an ocean where no way would be there but to start the project from scratch which involves additional time and money.
One of the most beneficial aspects of an outsourcing web development agency is that you may ask them to have insurance for the coding. This will provide you financial coverage even if something crashes. But if you decide to pursue without a formal contract, the menace of messy arguments and disagreements will only increase.
As you can see, there's no rocket science involved in successfully outsource web development project. If you pay a little attention to the above aspects and techniques, outsourcing the web development and programming won't be too difficult for you. The key to success lies in proper communication and good management. If you can successfully pursue both these things, your outsourced project should be going well.
We believe you will apply all the mentioned points the next time you opt for outsourcing your web development project and write us back about your experience. If you find anything that could be included in this article, please feel free to inform us.