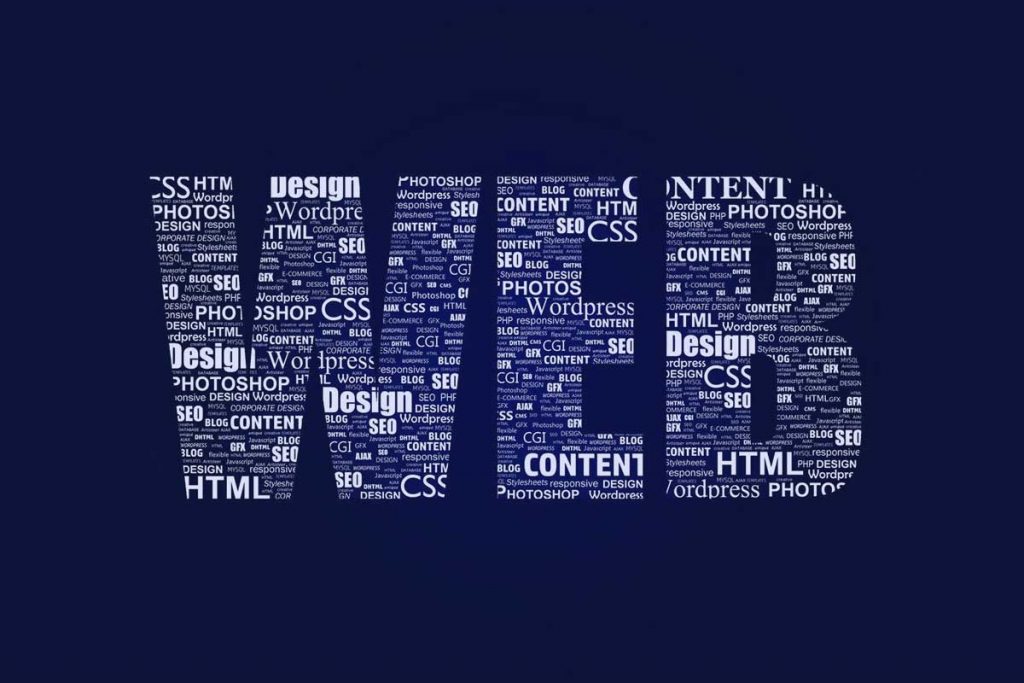 In Part 1 of our website planning guide, we have focused on the significance of a website planning and how to recognize the website's purpose. In this guide, we are going to discuss more details regarding measuring the plan, selecting web experts, and deciding the website structure.
Noting Down the Plan or Proposal
Note: the following section is exclusively for designers. But everyone should understand the process.
If you're a designer, your plan can also be called a proposal that needs an approval before moving forward with the development of any site. The rules and regulations will certainly vary from one region to another and one organization to another. Supposedly, if you are building a website for a government agency, the protocols and regulations will be completely different from a private institution or company or organization. But there will also be a common part such as a signature of a decision maker who possesses the authority to approve or reject any proposal.
If you're internally developing the website with company resources, the working document of the project would be your plan or proposal. There are several methods how you can write a plan but following points should be present in a good plan. Also, you can incorporate some of the components which have been ironed out earlier. Following are the points that are needed to be present in your plan or proposal:
Short description of the company's background and the issues the company is facing.
This description will be a vital aspect to remind the clients why they're actually developing the site.
A site map to display the arrangement of pages and an estimated number of pages.
The overall sketch of the design process along with scopes of revision and the design deliverables.
Are you providing functional design prototypes or photoshop mockups? How many of the designs are you permitting?
List of the features which are going to be present on the site, where they will appear and definition of each item.
It's impossible to note down every feature of a website. So, the main features should be noted down. Below are the features you may require to mention:
Map
Slideshow
Staff directory
Blog
Contact form
It is too important to provide the required details of each feature you are providing on the design. It will be better if you link those feature to an example for better understanding. So, below are the examples of how you should produce and send a proposal:
Points to Remember while Preparing a Proposal
Slide Show
Image rotator should be JavaScript-driven. Title overlay, link, and 16X9 panoramic image for each image display. You also need to provide the previous and next buttons on the sliders, plus the current slide pointer. You can add maximum 6 images.
Third-Party Content
In case of the third-party service integration such as Social Media Feed, email Newsletter etc., it is too vital to mention the way they are going to work and how much integration will be provided from your side. Some of the third-party contents like Facebook Friends Grid would probably take 10 minutes and some would take a whole day or two if you are developing a custom element from scratch by making use of a third-party API.
Milestones
Milestones are the key points in a project and the deliverables for each point. Once again, the time frame of the delivery would differ from 30 days to a month or multiple months depending on the project type and scope.
Terms and Legal Language
Designers often don't pay attention to this aspect during the initial stage of a project of making the plan or the proposal. As a result, often the designers have been seen to get burned when the project goes wrong! Take a while and explain the clients regarding all the tech-speak you have just given. Explaining the hard-core technological language in understandable English will clear their doubt and the important points won't seem to be a hocus-pocus for them.
Since we all know: 'Information is power', it seems absolutely correct when it comes to providing the proposal or plan to non-technical clients. If you can induce them to ask questions about technical stuff, nothing can be better than that for your design proposal. If the client gets overwhelmed by your tech-speak, it's your duty to make them feel comfortable.
Pricing and Charges
There are two different pricing that you may face: internal cost and outsourcing cost. It depends how you are planning to build the website. Below are the different charges you need to go through for internal development and outsourcing.
Internal Development
The amount of time your workers spend on the project.
The software used for the project and its updates.
The cost of the server where you are going to host your site.
Outsourcing
If you're outsourcing the project the only answer you will get regarding the pricing of a website design will be 'It depends'.
Inspect the Credentials
A website, with all its numerous elements, is a specialized service. But appointing a web design company or some individuals is nowhere similar to choosing an advocate or a bookkeeper. The sole reason is website design is not a credentialed sector and mostly require a collective work.
A designer is responsible for designing your website, including its interface, mockups and much more. It is very unlikely that the designer will be the same individual who is going to take care of the coding part i.e. the creation of the back-end and front-end markup. Even the small web teams comprise different individuals for different works and collectively, they deliver the finished product.
It's very likely that you encounter a few professionals with certifications or degrees in computer science, graphics, art and other disciplines related to the mentioned. But it will be unwise for you to trust them blindly. Because of the dynamic and ever-evolving nature of this particular field, certifications or credentials should not be the decisive factor. Yes, the certification does prove the sort of investment done by the professionals to gain the craft but those may not really mean a lot in the real world.
When it comes to the quotation, some web design and development firm or individuals may be too fast to offer you a price without any second thought. But the experienced and skilled web designers and companies will take their own time to figure out the scope of the project before offering you any price. Obviously, they will provide you a ballpark figure but a detailed pricing will never be possible before understanding the whole project.
If a web designer or a website design company throws you a figure without much consideration, that is not the kind of a company you want to be with. On the other hand, if you are charged $5000 for a 100-page website for a 60-employee company, get assured that they are going to deliver you a design made by a child. However, never go for unbelievably high-price as well. You need to understand that a five-page website for a flower shop should not exceed $20,000 unless it contains custom-built online ordering system.
A useful method of figuring out the probable cost of a website can be locating another existing website with similar scopes.
Website Maintenance
The website development process may differ enormously in cost, scope, and size but if you think finishing a site will be the endpoint, you're making a mistake. Once the development part is finished, and the website goes online, a whole new part of your responsibility starts as the web professional: maintenance. Yes, a site needs to be maintained with utter care right from the moment it goes online. The approximate cost of the annual maintenance cost is 10-15% of its initial budget. So, it can be said that a $10,000 site would cost you $1000 to $1500 for annual maintenance on an average. It is quite obvious that complicated revisions, updates, and bug fixes will cost more than the average cost we have mentioned.
If you are surprised by this figure and considering it too costly, then let us tell you that successful websites aren't made and forgotten, those are maintained and improved to match today's level of expertise. With your business's growth and improvement, your website should be able to reflect that advancement. Technology and ecosystem both changes, so, naturally, security breaches will appear and your website is going to need patching. Also, you need to update your site over time. Consider yourself as the caretaker of your website who is taking care of the website's health in its lifetime.
Tips and Tricks to Choose the Right Web Professionals
As mentioned in the first part of our website planning guide in a descriptive manner, we are not quite the fans of RFP (Request for Proposal). RFPs usually work by diminishing the creative and dynamic processes to the milestones and numbers. And this milestones and numbers also never come with sufficient information to make them accurate. So, it'll be wise not to consider RFP as a metric to judge a web design company or web professionals. But if not RFP, then what? Well, there are numbers of techniques to choose a web development firm other than RFP. Let's explore.
Things You Should Look for
Below are the aspects that will lead you to the best web design company. Make sure you have gone through all the three techniques given below.
Take Referrals
Referrals are the best consideration if you want to know the expertise of a web design company. Ask the service provider you have chosen to provide you with the contact information of the businesses they've worked with. Once you get the referrals, you may contact the company to know the experience they had with the particular service provider. But you need to be cautious.
The most treasured referrals will be the individuals who have hired the web designer for a significant project. Just because a company has made a PowerPoint presentation for a multinational venture, it doesn't mean that they are capable of building a 100-page website for your eCommerce site or restaurant with online booking option.
Weigh up Significant Projects
Good designers will always tend to keep their preferred, most graphically appealing and most effective website designs in their portfolio. But the aesthetics of a website can never be an indication of the functionality of the website. Undoubtedly, it would be difficult for a non-expert to understand the site's whether a site is well-structured or well-developed just by looking at the website's design in a browser.
Having the designer of your choice leading you to the needs assessment, designing and development procedure of a similarly important website will be the best thing to avail as it would give you a clear idea about their working procedure. This particular procedure is just as important as getting a beautifully finished website. But you need to ask the designer a few questions while looking at the substantial website:
What were the primary hypotheses regarding the project?
What was the number of people involved in the project?
How many days did the project take to finish? Did you meet the project milestones? If not, why?
What was the client's reaction to the project?
If you are asked to build the similar sort of a website again, how do you think you can make a difference from the earlier?
Asking these questions will clear out all your confusion if answered properly. You may come up with more questions of your own. You should add them to the above lot.
Meet the Designer or Design Company
There's a famous saying flies around the businesses: people prefer those to work with whom they know, like and trust. All these three can be established at a great pace if the business owner and website designer meet face to face for a meeting. Now, it is also possible that both of the individuals don't live in the same country, state or city. In that case, a telephonic conversation seems to be the best option left. There are also some stupendous video chatting and conversational social tools such as Google Hangout, Skype, FaceTime, etc. to offer you a real-time 'meeting' feel.
Most of the good designers would want to sit for an hour or two to discuss your needs regarding the website designing. You need to sense how the designers will address your project but try to stop fishing for ideas. Just like you cannot ask an architect to develop a blueprint within a day, you cannot ask a web designer or a web design company to come up with a specific solution to your problem at the very initial stage of your project discussion.
Rather than asking them for superfast solutions, utilize this opportunity to know how the designers relate and what are those questions that they ask. It is the best time for reviewing their past work and your goal should be learning as much as you can about their infrastructure, working process, their employees and their expertise. Also, try to understand if they are a good fit for your business.
Note:
It's not always too vital to have a face-to-face meeting for cultivating a wonderful website. If it is not possible to meet, physically, the virtual meeting works wonderfully as well.
Things You Should Never Trust while Choosing Web Design Company
Let's say, your friend's son has just got admission to Metropolis State College to study web design course. And he says that Magento is the best eCommerce CMS Platform to develop every sort of small to big eCommerce websites. So, since you know he's got an admission in a reputed college and studying the subject in which you require assistance, you would do exactly what he suggests.
If you rely on him blindly, that will be the worst decision for your business. It's good that someone has suggested you but it will always be preferred to ask someone who has been working on the particular subject and earned professional expertise on that matter.
Professionals would definitely have a better know-how regarding web designs and they would know better which tools are in the current trend and which of them would suit your business. It's always recommended not to take any decisions based on the hearsay. We're quite sure that you won't tell a plumber what to do as he knows his job better than you. Even if you're a plumber as well, the plumber you have hired must have his own way of working which should never be interrupted.
Now, we are going to show you a few examples of the statements you will get to hear quite frequently while opting for developing your website:
"I know a person who can develop your site in $500! You should really get in touch with him."
It seems excellent according to your budget. Yes, it is actually great if somebody can offer you a $500 website. But there's one thing you always need to remember: you get exactly what you pay for. And asking for a nice, functional, well-designed website isn't something that comes with the price of a smartphone.
"The guy who takes care of my business's digital marketing part says he'll be able to do it."
Another important part of anything great (especially a great website) is hiring the right individual for the right thing. It's quite obvious that a hardware engineer would not have any idea about software development.
Don't Try to Find Only the Portfolios Similar to Your Business Nature
Often it has been seen that web design agencies are judged by the business owners based on the nature of their previous projects. Business owners go on and ask the web designers whether or not they have developed the similar kind of a website owned by the person. While there are times when specific industry knowledge is immensely required but not every time. In most cases, a good web design company won't care which industry you deal in. They will go for the same Needs Assessment process that they used to do with every other project.
It doesn't matter what your business is about. Whether you run a grocery store or you own a salon, the design is an independent craft that can be applied to any and every business nature if the designer has the right skill and expertise. However, possessing specific industry knowledge will definitely add some extra advantage: the designers will be able to notice the project with a fresh perspective.
Specific Roles in Project
Every so often, businesses get really surprised to see that so many people work for developing a 'plain website'. Yes, you will find multiple designers out there who are 'one-man army'. But in most cases, specific people take care of specific jobs with their specific skillsets – just what happens in regular collaborative approaches. Just like you cannot expect an airplane pilot to run a ship, a web designer has his or her expertise in designing and the developer would look after the functionality and successful execution. Each job role demands and carries a specific skillset, responsibility, and talent. Once you know about these, it would be easier for you to communicate with them during the project.
When it comes to smaller web design and development firms, it is very likely for the businesses to talk to only one or two members of the team. But you don't have to worry! The whole team is working on your project and you are certainly going to get a full-fledged finished website. It's also not very effective utilization of anybody's time to have a telephonic conversation just to have an explanation for little modules of a JavaScript development. The flow of communication behaves a bit like 'Waterfall' where the businesses will have word with one or two people and those individuals will communicate with the others regarding the project.
Each project contains different roles and responsibilities. Following are the typical contributors who generally work in a website development process. In line with your business needs and website nature, the involvements can slightly differ. But more or less, the whole contribution stays like below:
Internal Stakeholders
The Internal Stakeholders may be one person or two or a group. In more detail, Internal Stakeholders are those who serve an organization as the board member, staff, donor, and volunteer. They are the people who represent all the primary aspect of a business.
Project manager
Like any other domains of work, the role of Project Manager remains quite the same with web design and development. But in this case, the Project Manager should be well-acquainted with all the aspect of a website to some extent including design, coding, digital marketing and much more. Since the project manager works as the bridge between a business and the web development firm, his or her know-how matters a lot.
Information Architect or Content Strategist
The Content Strategist is the valuable asset of a company who helps plan, organize, prioritize a site's content and formation along with the navigation of the website. The editorial workflow may also be a part of responsibility a content strategist bears. The editorial workflow is the process that takes a content from its preliminary stage to the publishing stage. The larger will be the project scope, the more important a content strategist will appear to be. Project Managers or web designers/developers handle this process on smaller projects.
Content Creator
This is the person in the business responsible for creating (or at least conceptualizing) various sorts of content including texts, images, videos, infographics and much more. There should be at least one person who would take care of all the contents. However, splitting this responsibility among various individuals is the best decision any company can take.
Editor/Copywriter
Though overlooked every so often in the process, your writing can become more relevant, appealing and appropriate to the audience if guided by an editor or copywriter. Writing for the web comes from a completely opposite pole from the other medium of writing. The quality of writing will have a good or bad impact on your site's overall performance from the SEO to the engagement. Preferably, each and every business need to work with the writer who possesses the knowledge of working with web copy. If you talk about smaller companies, they would not have the experienced copywriter or editor present amongst the staff. Thus, it's most preferred to employ a third-party copywriter.
While working with the copywriters, they will initiate the work by two possible questions:
You may be asked for a rough outline of your company.
They may start the work by interviewing the key staff of your company.
Since you or your key staff are the best people to convey every little detail regarding the business, they may take either way or may go for a combination of both the methods. Professional copywriters always aim at writing for your company in the best way possible which certainly improves the quality of your website.
Web Designer
Here comes the person responsible for your website's look and feel. While you may consider that the web designer's work is merely limited to the aesthetics, you cannot be any more mistaken. Yes, along with the visual look of your website, web designers would also work for various other sections: creating each user interface component on a webpage, deciding and incorporating the style and placement of the texts, layout of images (for a whole webpage starting from the top to the bottom). That's huge, isn't it?
Well, if you think a designer's role has ended with the above-mentioned activities, you are wrong again! The designer will also be taking care of the designs in terms of graphics and interactions. Moreover, the illustration and animation are also the important parts of their work. And last but not the least, web designers will also take care of the user experience of a website by playing an important role in managing it.
Front-End Coder
The output of a webpage completely depends on a front-end coder. The visual designs created and presented by a web designer will be passed to the front-end coders who will convert those PSD files into HTML, JavaScript, CSS and use other state-of-the-art technologies to create a working webpage. The code they use is called 'markup' and if you want to see the codes, you can press Ctrl+U to open the source code from your respective browsers. One more thing that needs to come into your consideration is Google or any other search engine doesn't crawl (read) the plaintexts you see when you open a website. They crawl the codes written by the front-end coders.
Whatever your other resources or employees do, the coders need to work far discreetly from what they do for the site's creation. Usually, the coders will receive the designs, guidelines, and texts from the web designers, writers, and project manager, and after days, weeks or months, they will cultivate tons of codes and assets (images, videos, graphics and much more). Those codes will be used for gaining a finished website.
Back-End Coder (Web/CMS Developer)
It doesn't matter what the size of the website is, CMS has appeared as the 'must-have' element in any website development. CMS (Content Management System) is the computer application that makes it immensely easier for the users to manage (create, edit and remove) any and every kind of contents (texts, images, videos, gif, etc.) with an ease.
The CMS developers will incorporate the codes and assets created by the front-end developers into the CMS. They close the visible bits (markup) created by the front-end coder to create the invisible bits and the site itself. The CMS developer will also be responsible for dealing with the server of your website and the database which contains your site's contents. This very person will eventually be responsible for ensuring that all the assembled parts of your website play effectively at once.
It's not that you will find a single CMS on the web. There're different CMSs present online and all of them possess different characteristics, programming languages and ways of internal operation. So, your choice of CMS developer will depend on the choice of CMS. Supposedly, a developer may be an expert in working on WordPress but doesn't have any idea about Drupal.
This is the list that contains the role of each and every possible employee of a web development company. One of the most important aspects to keep in mind is that one person can very well play multiple roles such as a front-end developer often has been seen to manage the back-end coding. The success of your project or the quality of your website doesn't depend on the number of people working on your website.
Use Project Management Software
This isn't an employee for sure but an immensely useful tool to smoothen the workflow and enhance the quality of the end result. Every sorted web design companies, with lots of projects in their kitty, use the project management software for managing the work in a synchronized manner. Believe us when we say that emails will lead you to sheer confusion and hassle when it revolves around managing a project. On the other hand, project management software will help you send and receive files, set reminders, create tasks, and much more which are needed in a project management.
So, this is how we have come to the end of the second part of our website planning guide. Since a website is not something to suddenly start off, we have kept our motive to pay as much attention as we could to fill this guide with the nominal and microscopic details. We believe after going through our article, you would certainly not need to go elsewhere. But it's not the end of the article! You'll need to dig more in terms of nurturing a great website. So, all you need to do next is to go to the Part 3 of our website planning guide where we will discuss rest of the essentials including the CMS and other stuff. So, keep exploring.