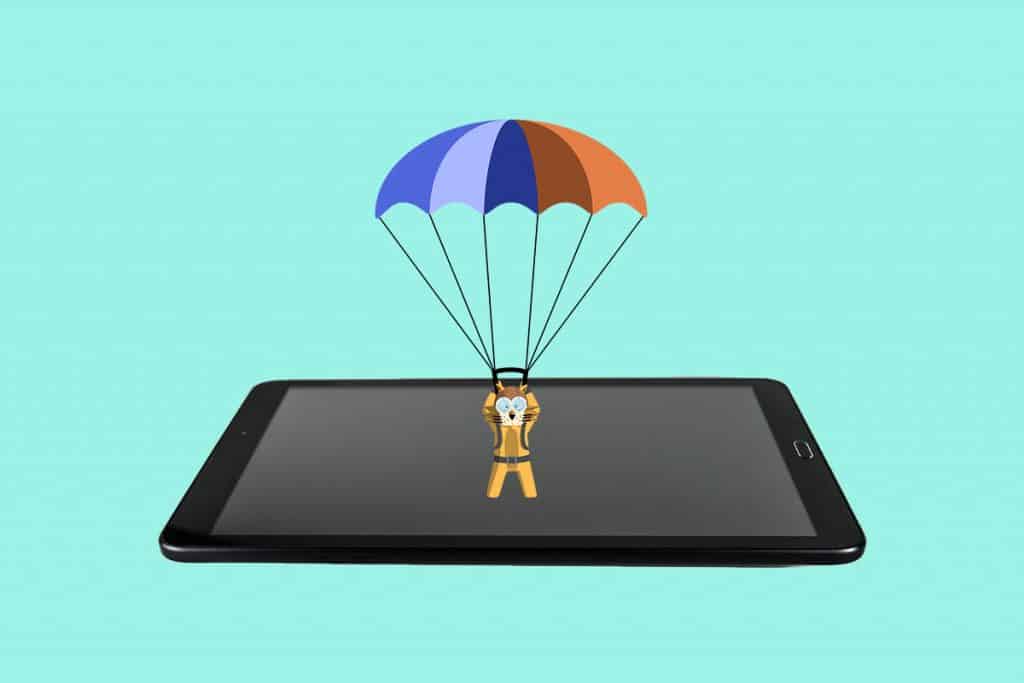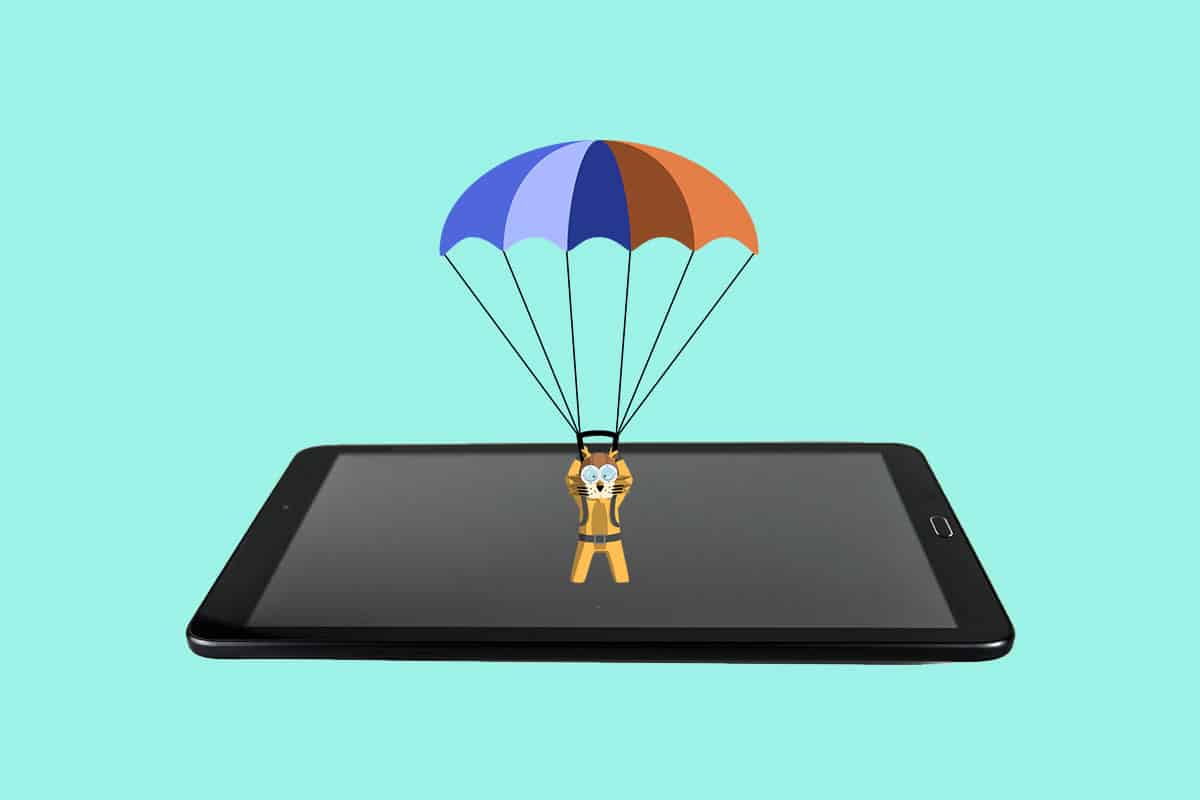 With the internet in its peak and websites are blooming every now and then, a little acquaintance regarding the website development and the aspects that may flourish your website a little more is always preferred. While there are numerous aspects of a website's success, Landing Page is one of the most crucial factors you always need to focus on. A landing page is capable of dragging tons of eyeballs towards your business and boost your revenue in a big amount. That is the very reason landing page optimization has become one of the prime concerns of the online marketers.
In this article, we will also portray every little detail about landing page optimization in order to make you aware of one of the greatest concerns in the digital business upliftment. After reading this article, you would not need to reach any other places to know about it. So, let's begin!
What is Landing Page?
In the marketing and technical words, the landing page is the standalone web page where a user lands on after clicking on a link in a search result. The landing pages' specific purpose is to increase conversion. Though any web page where the user generally lands can be called landing page, commonly the experts refer landing page as the web page which is used as a marketing purpose of a Google AdWords or some similar campaign. When a user clicks on an ad, he/she lands on the landing page of a website and the page is primarily designed with a sole purpose: Call to Action (CTA).
What is Landing Page Optimization?
LPO or Landing Page Optimization is the procedure of improving components of the landing page to increase the conversion. Since landing page is all about conversion, the landing page optimization can also be labeled as a subset of CRO (Conversion Rate Optimization) and methods like A/B Testing can be integrated to LPO in order to improve the conversion goals of the particular page.
Why Does Landing Page Optimization Matter?
One of the key elements of the online marketing campaigns is the landing page. A landing page can be defined as the web page which has one simple and vital goal: sales and lead conversion. When you run any paid online marketing campaign, the landing page should be your first and foremost priority as the page is often the main destination of the campaigns. Most important of all, loads of money are kept at stake to drive traffic to these landing pages. Thus, if you don't optimize your landing page in a proper way, the traffic will bounce back from your website and you will have nothing as ROI at the end of the day.
The landing page optimization ensures the highest possible conversion rate generating from the visitors who are coming to your landing page. LPO can be a great opportunity for you to increase your business value and reach since it will reduce your client acquisition cost, get hold of more clients, and generate greater ROI on the money spent on online ads.
How to Get Started with Landing Page Optimization?
While starting off with the LPO, there are two aspects that have to be taken into consideration. Optimization for diverse traffic sources and improvement of on-page components.
Optimization for Diverse Traffic Resources
Website traffic that land on your website through a paid ad campaign (like Google AdWords) will behave differently than the paid ad campaign traffic coming from the social media and the traffic generating from the organic search. You need to optimize your landing page accordingly by understanding the different traffic behavior.
Improvement of On-Page Components
On-Page elements should always be paid attention to and improved on a regular basis in order to grab the online traffic whose tastes are ever-changing. You need to always experiment with your landing page components such as form fields, CTA, and colors. All these will have an impact on your conversion.
What are the Vital Requirements for an Optimized Landing Page?
Below are some of the most essential requirements of an optimized landing page for your PPC campaign. Without these components, your landing page would not be providing you with any conversion. So, let's have a look at the major components of Landing Page Optimization.
1. Strong Headline
You should use headlines on your landing page which are relevant to the core purpose of your landing page and attractive to the user parallelly in order to compel them to stay on your website. The headlines should also contain the PPC keywords for better comprehension to the users.
2. Clean and Alluring Design
Create a design for your landing page which conveys more about your brand and represents it perfectly. Moreover, the design should be consistent with your other pages of the website. In addition, the design should look clean and professional and should contain enough whitespace so that your visitors can breathe while browsing.
3. Crisp and Credible Words
The texts are the only medium which will drive a visitor to the conversion funnel when they'd land on your landing page after clicking on your paid ad campaign. So, make sure that your landing page's text contents are compelling and crisp enough to get the users onboard.
4. User-Friendly Form
A form is something the landing page will always comprise. Without a form, generating leads through the landing page will be impossible. So, when the essential component is in concern, you have to make it user-friendly and easily comprehensible. Without much understanding what to do, the visitors are never going to fill up the form that fills your leads.
5. CTA Button
Call to Action buttons have always been a matter of priority and importance. When a user makes an appearance on your landing page, your CTA button should be alluring and engaging enough to grab their attention. The button should look clickable and eye-catchy at the same time.
If you fail to fulfill any of the above aspects, your landing page will just be a showpiece of no use! People will click on your paid ad campaign and they will just bounce back from your landing page if you lack any of the above vital aspects.
Landing Page Optimization Essential: Understand Your Traffic Sources
Landing page conversion optimization hugely depends on the traffic sources and that's why it's vital to understand which sources your traffic is coming from. Typically, the online marketers take help from 4-5 different marketing campaigns which vary from Google AdWords, Influencer Marketing, TV, LinkedIn, and other important resources where the target audience may exist.
It is also important to judge which channel you're using to get your target audience onboard. Also, make sure, your landing page conveys the similar message or offerings as per the taste of the audience of the particular channel.
Let's say, you run a clothing business where various sorts of garments are being sold. You need a landing page which lives up to the users' psyche in different mediums. If you market it through Google AdWords, you may talk about the garments' quality, color variants, style, and different sizes which will attract a user to know more about the garments and end up purchasing one. On the other hand, if you choose Pinterest for the marketing, you have to go with a different searcher intent. The Pinterest users will generally be more style and look centric. So, you may show them how someone looks with your garments sported. You can use a hero image on your landing page to attract the users. Basically, you have to consider all the channels and their users' psyche to come to a final conclusion of your landing page.
Top 7 Tips and Tricks to Get Started with Landing Page Optimization
If there's any glitch on your landing page's design or functionality, landing page optimization will promptly detect the issue by making use of numerous controlled experiments such as A/B Testing to inspect and track the improvement of the landing page and the change in conversion rate. If you are also opting for LPO, here are a few tricks which can help you get started.
1. Eliminate Distraction – Go Simple
You will be surprised to see what conversion rate a simple landing page design with more space may produce. You need to eliminate all the unnecessary elements from your landing page. Components like extra navigation elements, unnecessary functionalities or the extra form fields need to be omitted.
2. Indicate the Value Offered to the Visitors
Make use of different headline variations and CTA texts and see which one closely resembles the language used by your online visitors for their search for a particular service. Never underestimate the value of a great headline or a value proposition. However, you also need to consider using the long form of text contents to inform visitors about your products' or services' superiority over your competitors'.
3. Matchup to the Need and Expectation of the Users
Try using the keywords of your paid ads on your landing page. Moreover, you also need to understand where your target market and audience lives online. Once you recognize these aspects, you can execute your landing page with a great probability of return.
4. Build Trust and Credibility for Business
Adding some social proof of your business's legitimacy will work great for your business. Adding other clients' logos, case studies, testimonials, partner logos, etc. can amplify your business's trust among the landing page visitors. However, often all it takes is adding a Verisign badge or your phone number to build the trust.
5. Grab Visitor Information with Different Offers
All the visitors would not be interested in looking at the demo of your products or services, then it's time that you think differently. The ones who don't want to readily provide their contact details can share their contacts in exchange for something special and educational! Try to entice them with a free eBook or White Paper which can be immensely effective.
6. Make Page Loading Time Faster
It is one of the most essential concerns of today's internet marketing. If your web page takes more than 5 seconds to load on an average, the customers will tend to leave the page. And when the matter revolves around your landing page, you cannot take such risk. Make your page faster for desktops and mobiles so that people stay on your site and your paid ad campaign remains fruitful.
7. Search Engine Optimization
Landing pages designed for search engine optimization (SEO) are far different than the landing pages designed for the paid media. The look and feel will be completely different for two of them. While paid media is all about information seeking, search engines are less forgiving when it comes to the organic traffic. Thus, your landing page optimization technique should also be different for SEO. You should not make use of the gated contents (like form field) since they don't get ranked. Search engines drive traffic to the website which they believe can provide informative contents. So, you can create a great blog section to come under the spotlight.
How Intlum Technology Moves Ahead with Landing Page Optimization
Since you have already read the above explanation of LPO, we assume you have the understanding of how important it is to optimize your website landing page to get more conversion produced. Considering the immense criticality, Intlum crafts the most intuitive and result-driven landing pages which have been helping tons of our clients to lift their conversion rate. So, let's have a look how we generally go on with landing page optimization.
1. Optimizing Landing Page Theme
We make your landing page look consistent with the rest of your website. An image, your business logo, color palette, and background colors are some of the essential ingredients of this step.
2. Optimizing Landing Page Content
We make the landing page contents worth reading. The contents help a site tell the story of benefits and features offered by it. The headlines need to be crisp enough to induce clients to purchase a service or product.
3. Optimizing Landing Page Form
A form is the most crucial part of a landing page and that's why we focus on making your landing page's form remarkably alluring and intuitive so that it can provide better conversion rate.
4. Optimizing Landing Page Settings
We create a clean and comprehensible URL for our clients' landing page, incorporate Analytics code and scripts to track traffic and develop footer with the desired links and other components.
Amplify your website's conversion rate with a great landing page optimization. Make sure you are converting most of your landing page traffic (if not all) to your clients. And Landing Page is a great way to do it.