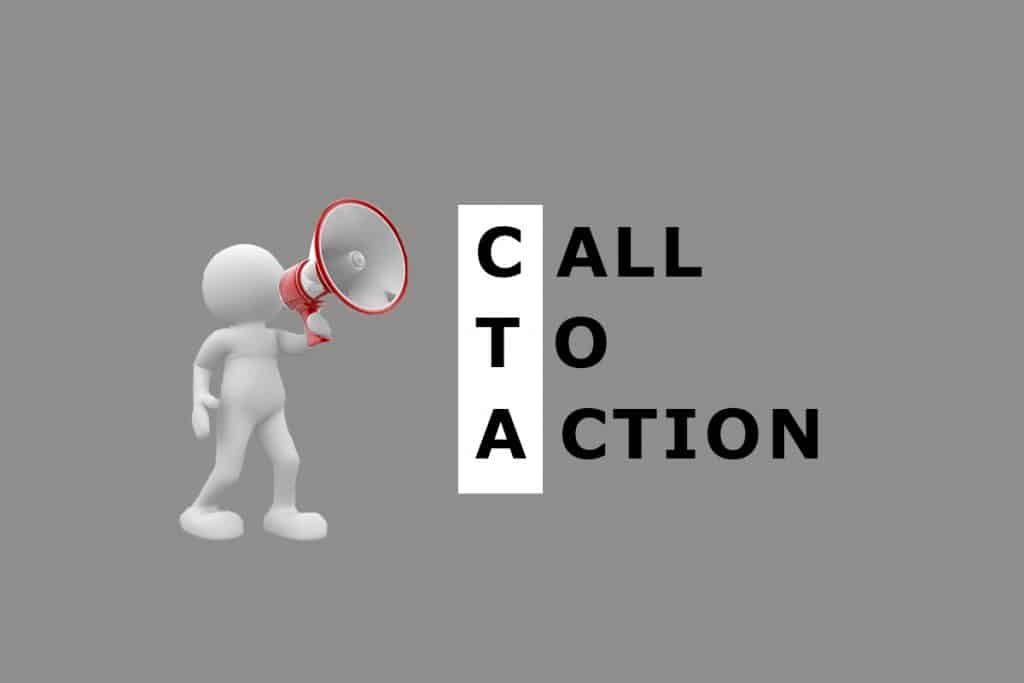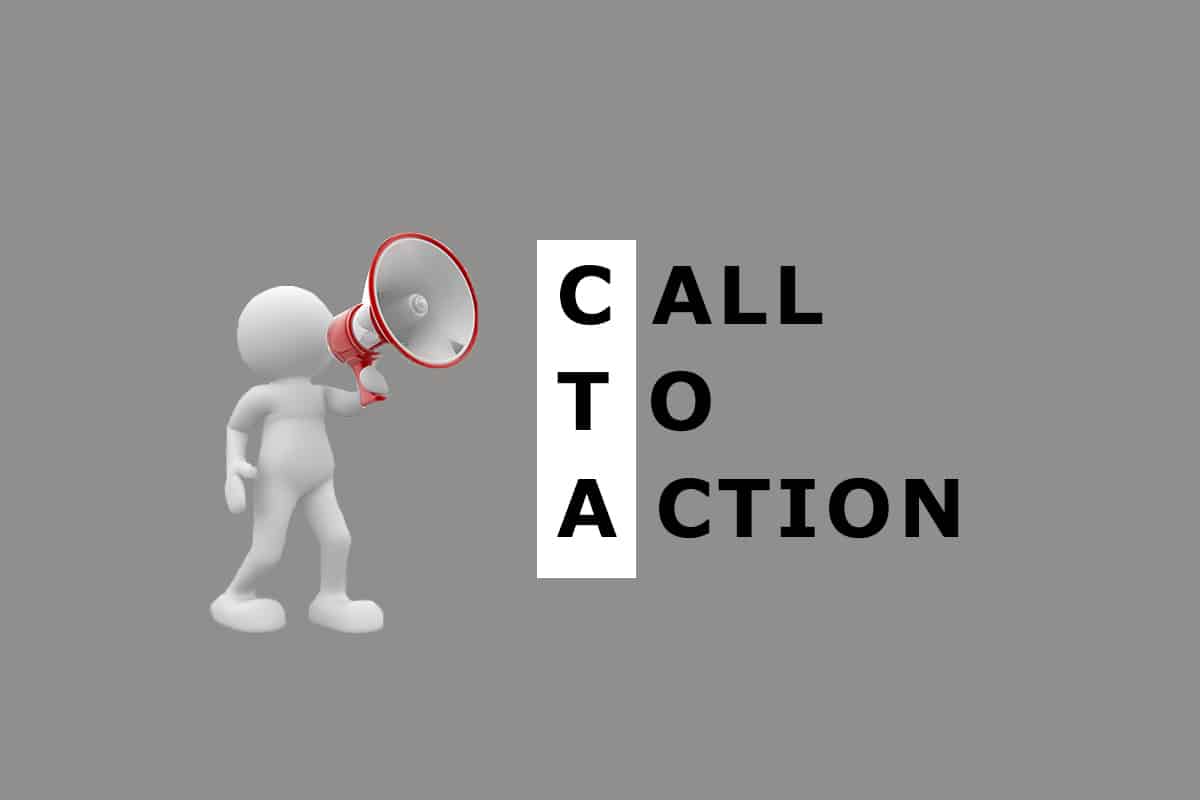 Are you going through a rough time to get the conversion from your website? Is your website's landing page failing to lead the users to the sales funnel as your competitors have been capable of? Are you confused why this thing is happening as your website is magnificent in terms of design and functionality? Well, everything may look in place but there may be one thing which isn't placed correctly: CTA (Call to Action). CTA plays the most important role in conversion and that's why we are here to let you know how to create the best Call to Action that will increase your sales.
Call to Action is, undoubtedly, the most vital aspect of your website to drive the incoming traffic to the sales funnel which eventually results in conversion. A well-designed and strategic CTA would always induce users to take an action that will be beneficial for your business. That way, you can earn loads of revenues just by making a good CTA planning. So, never underestimate the CTA. And we will help you create the best Call to Action for your website regardless of the nature of your business.
If you're making use of the common dialog or text on your CTA button such as Click Here, Buy Now, View/Read More, or Contact Us, you are really one step behind making your presence felt and making an impact on the users and your business revenue. A regular, boring, and mispositioned Call to Action can single-handedly ruin your dream to be the best service provider in your marketplace. Apparently, those sorts of Call to Actions will contribute the least to your business if not nothing. Hence, in this article, you are going to explore the best ways to create Call to Action which will make your website sell.
How to Create Best Call to Action that Generates Leads and Sales
Having robust and effective Call to Action means it will convey to the users exactly what they are going to get after performing a particular action on a website. It is considered to be the very key that enhances conversion rate and increase traffic and engagement to your website. So, let's jump into the different factors which make a Call to Action work. Use these tricks to bring out most of the revenues from your website just as our clients have done.
Choice of Words
Right after introducing a specific product or service, most of the business owners would want those products or services to give them a stream of revenue by having inquiries from the users or by direct purchases. The Call to Action is able to let you achieve any of the mentioned results only if they are planned with persistence. Like mentioned earlier, avoid the conventional and boring phrases like Buy Now, Book Now, or Learn More.
For instance, if you have a service which you want your users to purchase or avail, you should not only say, 'Get This Service' on the CTA button. If you want o know how to create the best Call to Action, then this is the ideal place to start. You can write 'Experience the Service Changing Your Destiny' which is more attracting and inducing for the users. Also, you can use the numbers and figures to give your CTA a little more trust and value.
Being a little more creative in your CTA will also have a great impact on building a relationship with the website visitors and your conversion rate on the website. If we talk about a popular brand like ModCloth, they deliberately and effectively use a conversational tone in their CTAs. It can easily lead the visitors to take the next step in a conversational tone which adds a human touch to your website. Well, you will certainly need a proficient Call to Action optimization company to get the job done on behalf of you.
Start CTA with Verb
Reading left to right is a common and usual reflex for us while reading a sentence in the English language. Verbs and subjects used in a sentence help us quickly comprehending the whole subject-matter of the sentence by just a glimpse of it. Well, while creating your website's Call to Action, these aspects come handy and become important to consider and acknowledge. Eventually, a visitor's attention is something you are fighting for.
Your visitors are not going to take any action until and unless you guide them. They will click here and there without any particular vision or target. They can even read a whole blog and like it but may not share since they are not aware of the right action to take. The same thing applies for the Google AdWords as well. The PPC campaign may not have a button to direct you but you have to make the Call to Action engaging enough to get clicked by the visitors.
Make use of the verbs at the beginning of your CTA sentence to attract more eyeballs. If you want to know how to create the best Call to Action, this point will be one of your best bits of help despite being untold. Following are some of the effective Call to Actions which are used. You can either use them smartly or come up with your own set of CTAs.
View Packages
Share with your friends
Add to cart
Refer a Friend
Contact us now
Download your Free eBook
In a study executed by Dan Zarrella on more than 20,000 tweets shows that the tweets containing more verbs and adverbs are way more acceptable to the users as the CTR of the tweets with more number of verbs and adverbs are way higher than the tweets comprised of nouns and adjectives. So, the next time you are going to tweet or share a post on Facebook about availing your service, make sure you are starting with Click, Share, Retweet, Like, and Comment.
Add Some Trust Building Components
People you'll often encounter with are skeptical about the online subscriptions or signups as they always have a fear in mind that right after they subscribe, their email inbox will be bursting with endless spam emails and lengthy form of maddening questions they never intend to answer. Often it is observed that the CTA pieces are so vague that visitors get confused about the next step they will fall into.
Each of these aspects combinedly makes a CTA lethally ineffective. In order to clear the vagueness from your website visitors' mind, you need to know how to create the best Call to Action and adding some trust building components in your subscription recommendation will certainly create a great positive impact on the users. You can use the phrase 'Cancel Anytime' or 'Stop Service When You Want' which give a sigh of relief to the users that they have the control over the subscription.
If you are looking for increasing your traffic by the subscription buttons, you need to be tricky. There are lots of tricks available which can make your subscription button work. We are going to mention one of the finest tricks which are unbelievably intuitive and brilliant. The basic theory is to make the visitors trust in you and your site. In order to win their trust, you can place a testimonial section right under the subscription. This way, whenever a visitor lands on your website and sees the subscription section, their anxiety and hesitation of subscribing to your website will be washed out by the testimonial section where people have given positive reviews about your organization and website. Considering the reviews, the visitors will freely subscribe to your website.
Use Whitespace; Smartly
Font style, copy, graphics, and design are obviously vital parts of the Call to Action but if you don't make smart use of the space between these components and designs, your CTA strategy can backfire. So, you always need to be cautious regarding the space around your website's contents. If there's a congestion around your CTA button or you have left no space around it, the chances are people overlooking the button and moving on. And what would be the result? You will miss a great amount of adn traffic followed by revenue. But if you are looking for an exact formula to have a good space around your CTA buttons, unfortunately, we have to tell you, there's no such formula!
All that matters in whitespace strategy is your smartness and intelligence and the understanding of user behavior. If you understand the user behavior correctly, you would come to know where to leave space and where not. And consequently, your website will become one of the greatest pieces of all time in your field. You can have great references from the big fishes in the pond such as Skype who lets their clients to Get Started with the correct amount of whitespace and you know how popular the video calling and messaging software is! One other good example can be Evernote who leaves the best quantity of whitespace around its CTA buttons such as sign up. So, you need to observe them, try to learn and implement.
Divide Your Clients As per Buying Process
You'll not find one single marketer without trying hard to sell their products online and investing in their goal. But what most of the marketers never understand is the division of their clients. You can take two metrics to divide your clients. Either they can be segmented according to their location or their buying process. However, if you have more factors to divide, you can always avail one. You have to understand that a new visitor and an existing client are totally different and need to be treated differently. Hence, the CTA you will be using targeting these two sorts of visitors will also be different from one another.
If you want to explore how to create the best Call to Action, you have to learn how to treat different sorts of clients with different approaches. For instance, you cannot ask a new visitor to buy your products directly as it would not be much professional and warm from their end. You can ask them to subscribe to your newsletter or download a free eBook of your website to get hold of him/her in future.
On the flipside, you can offer a free trial of your service to your matured or existing visitors. Moreover, you can also ask for a free consultation to the returning clients who can appreciate your efforts to help them even after a sale.
Set the Mood with Colors
Buttons colored with red, green, and orange have more probabilities to be clicked by the users than the buttons with other colors. We are not saying it; several studies and surveys have risen the fact. According to the study, the colors stimulate the visitors' psychology to click the buttons and make a quick action which is something a website owner always wants. Some of the market specialists have also stated that these buttons may provide 90% higher CTR (Click Through Rate) than the others.
Nevertheless, some also feel that the whole story revolves around the brightness and contrast. If your website's background color gives a good contrast to red, green, and orange, you should always go with those colors, if not, try to find out which color comes up with good contrast. Your main CTA button should always be a contrasting color of the background color of your website and the other less important buttons may be colored with the different shades of the background color.
Well, if you are more of a person who doesn't believe in color psychology, that's fine too. It doesn't require a rocket science to understand that a contrasting colored big button is always very much attractive to the users. Make sure the button looks clickable and does not get lost with the other components surrounding it.
Use CTA Templates
Not every website owner would surely have a dedicated and professional web designer to design their CTA. Thus, the only option that seems left is coming up with a CTA template which can help you in a big way when it comes to creating aesthetically pleasing Call to Actions on your website. You can also use the particular CTA template time and again with new attire which will eliminate your anxiety of not having a web designer in your team. You will be able to promptly implement these templates and save a big amount of time and budget for the repetitive design. Since these CTA templates would provide you various new makeovers, it becomes very easy for a user to test diverse forms of a single CTA.
Track the Performance
You would be surprised to know that the most popular email platform Gmail has tested 50 different shades of blue for their CTA button until they found the one that has given them the best CTR and conversion. If you keep a sharp eye, it will be easily comprehensible to you that the large companies always get themselves engaged in experiments with color, size, copy, and main CTA buttons for better results.
Saying that, the vital aspects of your website's success like the ones mentioned above can never be concluded on impulse or instinct. It's total science and you have to understand the reason for putting a particular component in action. So, availing an A/B test of multiple CTA buttons can be a viable option to decide the better one. Otherwise, you can update your Call to Actions based on the user behavior online. Google Analytics is the most trustworthy source to track user behavior information.
We are putting efforts on the CTAs because it is the only and the most preferred way to make your website visitors take the required action, buy products and fill up the forms. Well, let us inform you that using the CTA software or CTA button generators can be lethal for your business! You cannot achieve the level of success inorganically (especially when the matter revolves around the most important part of your conversion and sales funnel). As we have already mentioned earlier, CTA buttons will be modified to one page from the other according to the needs. So, you would require a genuine designing expertise to get hands on an intuitive CTA button.
Wrapping Up
So, these are all about how to create the best Call to Action. We believe you've already understood how important it is to have a planned and structured CTA button on your website. Even if you had no idea (or an obscure one), this article might just have helped you to understand the whole point.
Now, the foremost task you need to perform is hiring or consulting a good web design and development company who can assist you in building a great CTA button which delivers conversions and sales. You always need to remember (as we mentioned more than multiple times above), Call to Action is a silent hero who takes a website to a whole new height. In the digital world, slightest changes matter and your CTA may need to go through a handful of modifications to reach the limit you've imagined. Stay updated, make your CTA updated, and let us know your experience with this article.