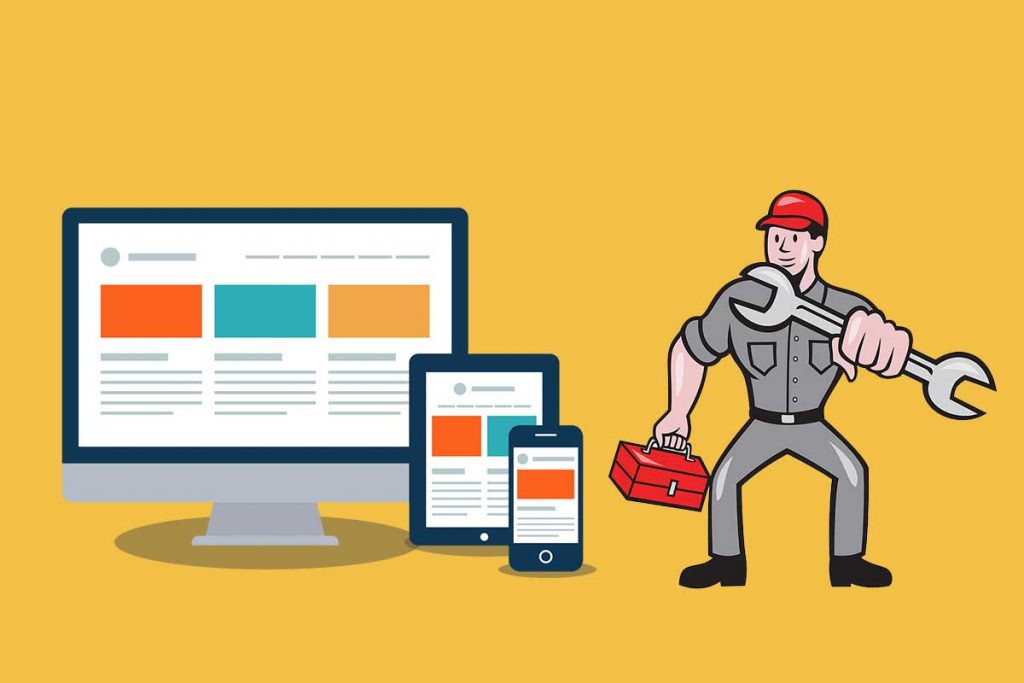 If you are up for getting a website developed for yourself or your business, you must be encountering with several terms which seems completely new. One of them is CMS (Content Management System). You probably heard the term more than any other. And during all the time, you might be unaware of what this term actually means! CMS frequently appears in the conversation because this is one of the most vital segments of your website's development. That's why we will cover every little detail about Content Management System in this article.
At Intlum Technology, we have proficient personnel working on the best and the most complicated CMSs around the globe. According to the project requirement, our experts make a choice from the top CMSs present at the moment and we get the project done by utilizing the CMSs effectively. Our 10+ years of experience makes us eligible to inform and convey you every little aspect of CMS and how it can be beneficial in your website development.
What is Content Management System (CMS)?
As the name suggests, a CMS is a platform where you can manage your website contents. It is an easy platform for every individual to manage their websites without having much knowledge about technicalities. A CMS allows contributor(s) to add, edit, or delete anything on the website with a dynamic dashboard which is easy to manage. Contents in a CMS is usually stored in a database displayed in a form of a layer-based template.
In other words, the CMS is a set of related programs or a software application utilized to create digital contents for a website. CMS can be used for Web Content Management (WCM) and Enterprise Content Management (ECM).
By incorporating digital asset management, records preservation functionalities, document management, and providing the end users with role-based access to the organization's digital assets, the ECM takes care of the collaboration in the workplace. On the other hand, WCM takes care of the collective authoring of a website. The point to be mentioned is often ECM includes WCM publishing functionality and the ECM stays behind the association's firewall.
Both ECM and WCM contain two major components: Content Management Application (CMA) and Content Delivery Application (CDA). While the CMA is basically a GUI (Graphical User Interface) which facilitates the users creating, editing, and deleting contents from a website without much HTML know-how, the CDA is the element that offers the backend services such as support management and content delivery after their creation in CMA.
Features of Content Management System
When talking about the features, they can vary amongst the different CMSs. There are eCommerce CMSs and the general ones which facilitate websites without eCommerce features. We have gathered the overall features which will be offered to you by any CMS available.
The Content Management Systems index all the data on your website for easier access through search function by indexing and search and retrieval features. It allows the users to search contents of the website by publish date, author name, keywords, or attributes.
Revision feature of CMS permits users to edit the content even after publishing and update the content easily and keep it up-to-the-minute.
SEO-friendly URLs.
Multilingual Admin Panel.
Integrated file manager.
Content creation and formation.
Storing contents consistently.
Workflow management allows users to assign different roles to different contributors such as admin, author, and editor.
The minimal requirement for the server.
Customizable template support.
Benefits and Drawbacks of Using a CMS
While coming to a conclusion regarding a CMS, make sure you are considering the following pros and cons of Content Management System. These points will be a tremendous help for you as they have been helpful for loads of our clients.
Benefits
Here we are uplifting all the remarkable benefits of a CMS.
1. Sperate Content Editing and Design
The content editing in CMSs is completely separate from the design structure and layout of your website. So, even if you aren't much of a technical person, you can easily add, edit, or delete any content of your website without hindering the design.
2. Selective Access Permission
You can determine and define the roles of each users working on your website's admin panel if you are making use of a CMS. Assigning different roles to different individuals comes with a huge benefit of securing the website from unwanted misuses. You can make an individual an author, editor, contributor, admin, and much more. Some will have restricted access to the contents and some will have a ubiquitous access.
3. Speedy Updating
Updating a website with a CMS by your side is really easy. You can easily modify and update the menu, header, footer, and sidebar of your website in a very simple and quick manner.
4. SEO
SEO plays a pivotal role in the modern internet world. If you avail a CMS, you will be released from half of your anxiety. CMSs are quite SEO-friendly and that includes custom page titles along with the adjustable URLs and metadata. If you want some tips to optimize your contents, helper plugins are always available to guide you throughout.
5. Free Options
One of the best parts people find about Content Management Systems is its free offerings. Most of the CMSs come with a free basic framework which makes it really affordable for the website owners to have a website. With CMS, you just need to pay for premium designs, better security, and the further customization options.
Drawbacks
Now, let's have a look at the drawbacks of CMS so that you can take the right decision for your business's digital presence.
1. Security Menace
CMSs are one of the prime targets of the hackers roaming around the globe. The reason is the CMSs popularity. Since a great number of people make use of Content Management Systems, it creates a great opportunity for the hackers to make a breach in the database. However, this hassle can be avoided by taking advanced security precautions such as Two-Step Authentication.
2. Designing Difficulties
Difficulties in design have always been a problem with the CMSs. Basically, a CMS comes with ready-made themes and templates. Hence, it often becomes difficult for the design to match up your imagination and expectation. However, with the best expertise and skills, you can overcome this hassle but that will cost you some extra bucks.
3. Lagging
In CMS, the aspects of a web page are stored distinctly. When you request for a page, they assemble everything. This may cause some lags for your website but with the use of robust and efficient caching, this issue can be avoided.
4. Functionality Limitation
For certain functionalities, a CMS needs to rewrite the codes to achieve the end result. Moreover, there are also some limitations for certain functionalities in a CMS. So, before choosing a particular CMS, considering all your functionality and checking their viability is genuinely required in order to have a successful website developed. You can consult with the web design company you have encountered regarding this very topic.
How to Choose a Content Management System?
Before going with any CMS, you need to evaluate your business information, requirements, and practices. Your overall business goal will also have a great impact on your choice of CMS. You can start off by accumulating the problems you may want to resolve through your brand-new site and the requirements of your business. The CMS which would support all your requirements and resolve your problems would be the one you should go with instead of going with a popular one.
Different CMSs come with different facilities, features, and functionalities. Some are profoundly created for blogging and some focus on the eCommerce websites. So, understand your requirements and go for the CMS that suits your needs the best. Following are the questions you need to go through in order to choose a CMS for your website.
What is Your Budget?
The budget will (as always does) play a pivotal role in your CMS selection. If you have an infinite resource to invest, you can go for the complex CMSs which make the complicated projects easier to develop and manage. On the other hand, if you are short on budget, your choice of CMS will also be limited. Then, you need to go through your requirements and the CMS's support system time and again.
Which Business Operations are Supported by the CMS?
You need to ensure that the operations required for your business are supported by the CMS. After the costing and budget consideration, this is the next big aspect you need to take into consideration. Whether your business needs the price of thousands of SKUs (Stock Keeping Unit) to be modified each day, or you need to publish hundreds of videos on daily basis for your business, or your business requires hosting images for the blog posts, every little detail needs to be considered before availing any specific CMS. If the CMS can meet your business operations, go with it. Otherwise, search for the viable one.
What are the Technologies the CMS gets Integrated with?
If your company already makes use of CRM (Customer Relationship Management) or ERP (Enterprise Resource Planning) or a web analytics program internally, you need to choose a CMS which can work with all the online marketing software services running on your company at the moment or may run in future.
How Easy is the CMS for Content Creating and Editing?
The larger your company becomes, the farther an end-user of a CMS will be from the one who implements it. Ideally, if your chosen CMS contains a WYSIWYG (What Your See Is What You Get) editor, it is the most preferred option as you can see the changes you made with bare eyes.
Is the Platform SEO-Friendly?
If you pay attention to the SEO (Search Engine Optimization) for your website, you will always look for a CMS that takes care of the on-page SEO optimization without much of your involvement. A proficient internal linking structure, URLs, title tags, and ALT tags on images are some of the on-page optimization aspects an SEO-friendly CMS can easily handle.
How Large is the CMS's Developer Community?
It is one of the most viable and vital aspects of selecting a CMS for your website. When you get into the website development and other technicalities related to website development, you will certainly fall into various problems which need a little help to get solved. Thus, you should always look for a CMS with a great developer community where you can find all the probable solutions you may look for. Currently, WordPress and Drupal have quite a large community.
Top 3 Content Management Systems
Here are the top three CMSs available at the moment. All of them have their own audience and user base. You can avail any one of them according to your requirement and business operations.
WordPress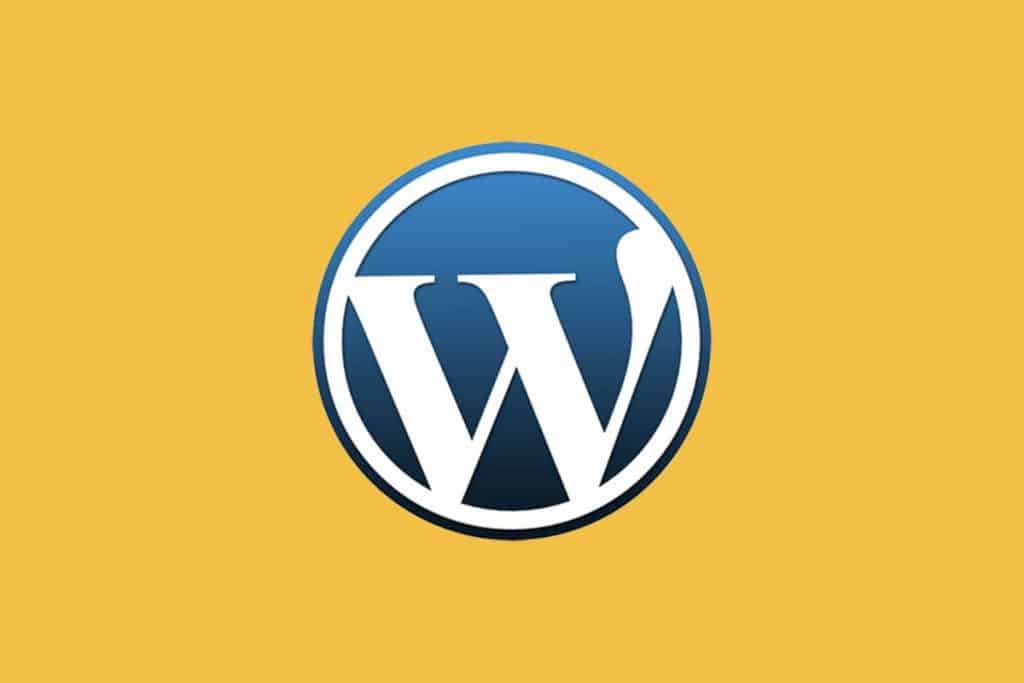 Mostly popular in the blogging community, WordPress has emerged in the mainstream website development in no time; thanks to its tremendous user-friendliness and ease of use. WordPress is a free and open source WCMS (Web Content Management System) built on PHP and MySQL. You will find two official WordPress sites: WordPress.ORG, and WordPress.COM. While the former one acts as its own web server, the latter is basically used as a part of internet hosting service. WordPress enjoys a humongous popularity among the different websites and developers considering the benefits WordPress offers. This CMS also comes with millions of plugins to make your job easier to create a plugin.
Magento
Magento is basically an eCommerce CMS that is used to develop larger eCommerce websites with great features, functionalities, and custom design. This CMS is built on open source technology and comes with a variety of plugins and themes. Working on Magento requires a sheer expertise and experience from the web developers since the platform is comparatively complex to work on. Magento has a large community where you can get your problems solved and the CMS is also scalable. So, Magento will support you throughout your business growth.
Joomla
Joomla has one of the largest developer communities available on the internet at the moment. Joomla is also an open source WCMS built on MVC framework which is used for large organizations such as Harvard University, IHOP, and MTV to name a few. If you are opting for the backend network, Joomla is proficient for that too as you can get examples like Citibank who use Joomla for the purpose. Form the Inventory Management Systems to the regular websites, Joomla is used on an array of different websites. Joomla is written in PHP and offers various features such as RSS Feed, Blogs, and support for language internationalization.
Get the Best Custom CMS from Intlum Technology
Intlum Technology has been popular for its immense support and service regarding top Content Management Systems. We are in the IT field for more than 10 years as of now. The experience and survival have made us one of the top names in website design and development. Parallelly, we can offer you the best deals with tremendous support and expertise regarding all the technologies and utmost care. If you want the best CMS for your website, feel free to avail our consultation and get your dream developed in form of a website.