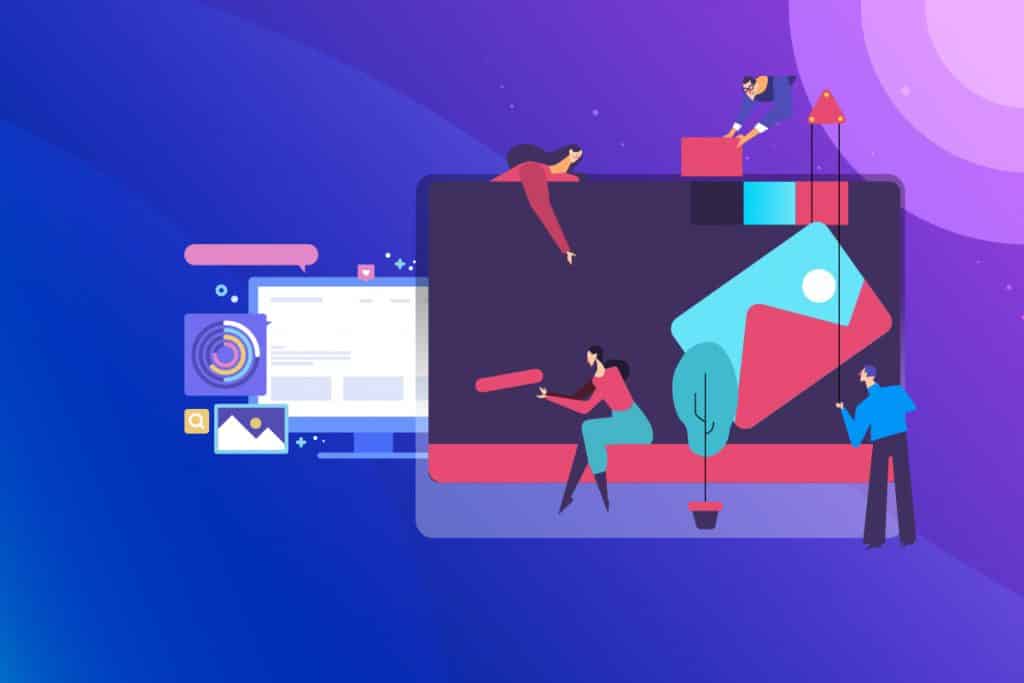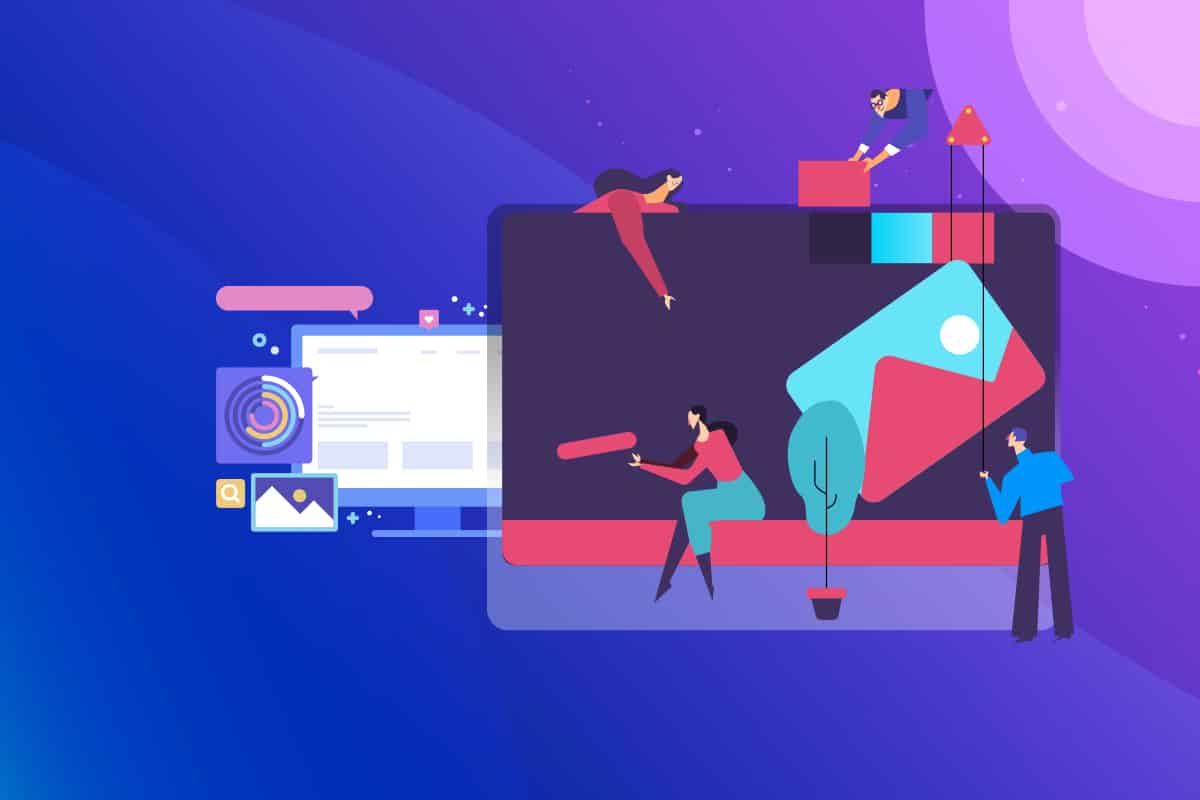 Your website is your online hub acting as a business card, sales pitch, listing, advertisement, a showcase of products or services, and many more at the same time! Just how you renovate your house on a timely basis, your priceless website, with all the mentioned job roles, also requires a renovation in a certain time gap. Most of the websites, if not all, require a redesign at multiple points of time in their life cycle. The need for a website redesign may occur due to different reasons, namely, changing trends, new business requirements, scalability, etc.
A website redesign can single-handedly boost your website traffic and business revenue by offering enhanced user-friendliness to the online users, both aesthetically and functionally. While the outcome is hugely beneficial and effective for a business, the redesigning process, however, requires a lot of attention and considerations.
Website Redesigning Factors to Consider for a Website Revamp
For a major undertaking like website redesign, we have come up with the most important website redesigning factors to make your job easy. Consider these factors before you start the redesigning process.
Determine the Goal of Redesign
You cannot wake up one morning and decide to get your website redesigned. That's not the way the whole procedure should go. You need to ask yourself why you want to redesign your website. The question can be deceptively complex yet an obvious one for any website owner opting for a redesign since there can be more reasons than one and each one calls for a different technique to be availed!
The reasons can range from a requirement of a better-looking site to a more functional site, or a site with improved SEO and conversion rate. Apart from these reasons, switching to a whole new different domain can also be a viable reason for the redesigning. Thus, we will recommend you to make a list of what you want to achieve through your redesigned website, hand it to the website design company you've hired, and focus on the end goal.
Set Smart Goals
Since we have already stated that defining a goal is very much critical for any website redesign process, it's time that we convey to you what type of goals really matters! Making a smart goal will always place you on the profitable side and choosing the wrong goal will get you ruined! The bottom line is, you should never opt only for the designing and aesthetics but the SEO and marketing should always be prioritized.
That's not to say that you should not pay attention to the design or design does not help your marketing efforts. However, if you forget about the function to focus on the aesthetics, that's the point where the mistake is being made. Basically, a simple website would always help the user experience but the visually fancy websites with tons of codes will only end up making the site heavy, increasing loading time, confusing navigation, etc. So, set goals with marketing and revenue in mind because, at the end of the day, it matters.
Major or Minor Redesign – That is the Question
Now, since you have already decided why you want to have your website redesigned, it's time to consider how much revamp your website requires as per your goal. In some cases, a little change in visuals will get the job done and sometimes you may require adding new functionalities or features to the website. On the other hand, the whole code base may also be needed to change for a complete revamp of your old website.
However, the large overhaul is not always possible due to budgetary liabilities but it can be considered for the long-term cost efficiency. So, as you can see, there are many possibilities and you need to think about your business's future endeavors and scopes to determine which kind of redesign you should opt for.
Identify What's Effective and What's Not in Current Design
Before making the redesign happen, it's wise to inspect your current website and reckon those elements or sections that are working fine! No matter how large or small your website is, there will always be some sections of your website that are completely functional and effective on the audience. So, if you go for a complete website redesign, chances are, you'll end up redesigning the segments that have been already doing well!
Thus, it becomes extremely vital to analyze your existing website. Take a deep look at your website's CTA, pages, and content. Decide which are well-performing and which are not as per your requirement and industry standard. Determine how to improve your website's CTA, content and pages. Also, keeping the former working design elements intact will help you satisfy the returning customers.
Your website's blog, gallery, and product/service sections may be the biggest considerations for redesigning as these three bring the highest number of traffic. So, keep a sharp eye, detect which of them is working currently and which are not. If some of them don't work properly, you know what to do! A redesign!
Know Who is Your Audience and How They're Using Your Site
When you opt for a redesign, make sure that you are monitoring how your users are using your website. When you identify how your website is being used, it will be easier for you to rectify the loopholes in your site and identify the well-performing segments. In order to do so, you may study your website analytics and traffic statistics which will help you know multiple factors like:
Where your traffic is coming from
The most common entry and exit pages
Which country (or region) is generating the greatest number of traffic for your site
Which are the keywords generated on your website or web pages
All these facts and figures will aid you in understanding your visitors, how they are finding your website, what they do on your site, at which point they leave and why. However, in order to understand user behavior, you also require some other factors to consider such as:
The browser
Screen Resolution
Device
All these data will help your website developer determine the technical specification of your website while redesigning it. Furthermore, it will also let you decide whether or not you need a distinct mobile-version of your website.
Spy on Your Competitions
You must be familiar with the maxim that suggests you keep your enemies closer! Yes, it's absolutely applicable when you are into business and dealing online! There'll be thousands of your competitors working day and night to snatch the spot you're willing to acquire. Your competitors may be implementing some great strategies on their websites to dethrone the others and if you want your website to do the same wonder, you have to learn from their activities. Moreover, you can build some better redesigning strategies that would beat them down in the race to be the best.
Try to figure out what you are missing that they can successfully implement, what their website has that you don't! In order to assess the sites and do the comparison effectively, you should get into the customer's shoes and see the sites neutrally. Think what you would have wanted in a site and what would have encouraged you to make a query or make a purchase. Once you find the mutilations in your site, get a website developer onboard and ask for a website redesign.
Is There a Change in Your Brand Image?
If your business or company has gone through any changes, that should always be reflected on your website. As said before, your website is your online identity and if your identity is modified, your users have the right to know about it. Update your new brand image or changes on your website even if it's only visual. There are certain vital elements that require your attention and need a quick update.
Your website Logo
A color overhaul for conveying the change in philosophy or corporate image
Your terms and conditions
Change in associating Partners
Your website is the first impression of your business for the millions of online users. So, alongside your brand identity or company image, your website should grow and nurture. And the redesign is the only way to do so.
Review Content and Create New Content Strategy
Your design and content work together to make the right impact on the potential online consumers. Content is the king, as Intlum has always mentioned. Thus, making a fresh content strategy will help your site retain the exposure. While thinking about a website revamp, content should be one of your top consideration for the redesign. A fresh and advanced content strategy would allow your site to reach the new limits in terms of user engagement and search engine ranking. After spending a remarkable time in the website designing industry, we can give you a few ideas to make your content strategy better.
Mark the old and outdated content and blogs. Either eliminate them or rewrite.
Publish blogs on the basis of the user engagement as you will see there'll be a time when your users are active the most.
Single out the contents that are performing better. Take the content as a benchmark for future content.
Check the Responsiveness
Mobile browsing outnumbered desktop browsing in 2016 and 3 years have passed since then. So, you can assume how many more mobile users have been introduced to the internet. They may browse your site while traveling or while sitting in a café. Thus, you have to be smart enough to cater them a site that is mobile-friendly. Otherwise, they are going to say a firm 'bye' before you even realize!
That mobile-adaption or any small-screen adaption is called responsiveness. You must know the fact that mobile-friendly design is one of the most primary factors for ranking, as per the Google guidelines, namely, Mobile-First Index. So, responsiveness is a big aspect of your website redesigning. If your site is not responsive, make sure that you make it in your redesigning process. You always have to add more to the users' browsing experience and mobile responsiveness is a vital part of that. If your website is not responsive, it will simply lose a lot of viewers and they are not coming back for sure.
Go Through the SEO Checklist
As we said at the very beginning, your redesign process should always support your marketing effort. When it comes to the marketing of a digital product on a digital platform, SEO is one of the most important factors for digital marketing. During the redesigning process, you will have to pay attention to many aspects which are as follows:
Page title and meta descriptions should be well-written and optimized with keywords.
The permalink of all your web pages should be short and properly optimized with the keyword.
Your content should have headers with defined and structured header tags.
The content should be unique, readable, and comprehensible.
Top keywords should be targeted for maximum traffic.
Website loading time should be minimum, within 3 seconds.
Whatever you do, you should always go through an advanced SEO checklist before anything else. That would let your site market well!
Are You Using a Premade Template?
The platform of your website will be a defining factor for your website. If you fail to choose a good platform, you are going to suffer in the future. Many website owners choose WordPress for their website and develop a website based on the CMS and premade template. But let us tell you that, using the premade template would not make you unique as there are thousands of more sites using the template of your choice.
So, instead of using a template, developing the site from scratch will help you get your hands on a more unique design! In order to survive and shine in the digital world, you need to be unique and your redesigned website should serve a uniqueness too!
Is Your Website Secure?
One important factor in today's world is the Security. And the security can be a concern which may call for a revamp. While using the premade templates or a popular CMS like WordPress, there can be many security breaches hidden in the codes. So, you need to identify them all and eliminate them by redesigning your site.
The redesigned site should be secure and have the codes written with security measures in concern. Also, opt for an SSL Certificate if you don't already have it incorporated on your website. When it comes to your website data, it can never be compromised as your business is concerned with it. So, make sure you are making your website secure during the redesign process.
Does Your Site Load Fast?
Website loading time is one of the key factors for a redesign as it would define the future of a website. If your website does not load fast enough, it will end up dissatisfying the users who are accessing the website. No one ever wants to wait for eternity for a site to load. They will simply leave if it takes too long for a site to load completely.
For determining the best website loading speed, you need to analyze the market and the top websites in your niche. Observe their loading time and determine yours. Also, prioritize the mobile site loading time as it will impact your ranking as per the latest Google algorithm. Generally, 3 seconds is the maximum time limit for website loading. But your case may be different as there are many aspects to consider such as the weight of your website and the average internet speed of your audience.
Try to Create the Simplest Navigation
Navigation is a viable website redesign factor to consider if you want the redesigned website to work out. The navigation of your website will determine how long your website visitors are going to stay on your website. While the complex navigation structure will confuse the users to visit further pages on your website, the simple navigation will do the wonder and let your audience access your web pages easily for more information.
If you add further pages on your site, make sure they are included in the navigation in the easiest way possible. Otherwise, the navigation will only increase the confusion among the users which can be lethal for your website. Crafting a nice navigational structure is particularly important for the large sites with many pages. In order to get the finest navigational structure, brainstorm and consider how easily a user can visit a page while staying on another.
Which CMS Do You Need?
The selection of your CMS will be a defining factor for your website and overall business. While the CMS helps you manage your website easily, it creates some limitations on the other hand. When you choose a CMS during your redesign process, think about the limitations it may create during your operations in the future. Consideration for scalability should be your primary viewpoint if you're hopeful about the growth of your business.
Consider whether the benefits and features of the CMS will be enough for satisfying your consumers through your site. Will there be any threats like bugs or security issues associated with the CMS you have chosen? Overall, WordPress can be a suggested CMS as it comes with a range of plugins and notable features for the website owners. However, you need to check the eCommerce CMS specifically, if you are running an online store. But the last call is yours as you know your business more than anybody else.
When to Launch Your Redesign and How?
It's all about marketing these days! And you should focus on the 'when' and 'how' of your website redesign launch. The time and approach of your redesign launch can deeply impact your exposure and the buzz among the traffic since the highest level of interest needs time to build. And when you launch your newly designed site or product during the peak interest of your traffic, the buzz is enormous and astounding.
However, you can also make slow changes in a timely interval without making an announcement about it. And if the changes are effective, it will also improve the user experience and traffic on your site. There's no doubt about that. But on the other hand, when you fix a grand relaunch date and marketize the date across e-newspapers and other online promotional places, the buzz around your relaunch gets bigger and people anticipate about the changes you are going to come with on your redesigned site. This way, you are not only going to improve the user experience but you are also going to see an astonishing hike in user engagement.
Make the Transition Smoother. How?
When you are redesigning your website, there will surely be changes on your site's front-end. Now, if your site already receives a good amount of regular traffic and lots of returning customers, some of them will not be much impressed with a drastic change in your website design and functionality. Since the general human psychology loves to stay with the habitual activities, the dramatic change on your redesigned website can make them disappointed. Moreover, the sudden sweeping change in your design can lead your site to lose the search engine ranking and backlinks acquired over years of hard work.
You must be finding a way out of this hassle! Well, you need to keep the vital and actionable elements such as navigation or header of your site similar to the older one. Always remember one fact that the redesign is the evolution of your older design, not a replacement. But if you have to replace and make a drastic redesign, make sure that the vital information about the modification in design and functionality is already conveyed to your users through a blog post or a press release. This way, they can be prepared for the change.
Now, when the users are satisfied, the search engine comes to the scenario. You should never neglect the search engine spiders as they are the reason why you are ranking or going to rank. Make the 301 redirects for the moved content. Create viable meta titles and descriptions for the search engine crawlers to identify pages. On the other hand, the error pages of your site should contain useful information for the users about the error.
Website redesign may sound like a peanut but it's a juggernaut in terms of the amount of efficiency needed. A redesign is the base of your improvement as a business. So, you have to be careful during the redesign process. Taking it lightly will end up investing money without any return. The website redesigning is practiced to enhance your website's user engagement and user experience as per the Google, Yahoo, and Bing guidelines. You may not be able to plan your redesign being a non-technical person but you can always consult an efficient web design company to guide you throughout the process.