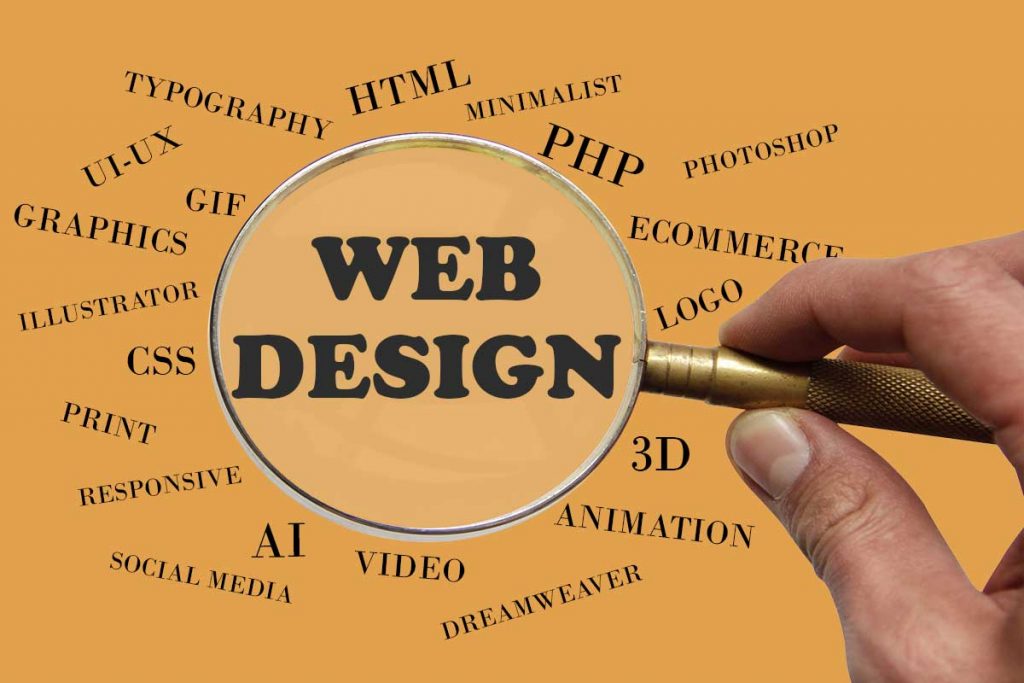 Along with the digitization, online resources and websites have become an integral part of our daily lives. And with the rise of websites, web design skills have gone high in demand. But the one question remains the same – what is web design?
Web design requires a fair number of distinct skills under one umbrella such as site structure, user interface, navigation, information architecture, imagery, fonts, colors, and layout. Basically, web design is crafting your website with the right plan and concept.
All the above-mentioned skills are used altogether to finally craft a website that meets the expectation of the web designing company or the web designer working on the web design project. This article is going to cover and explain the basics of web design and the competencies and abilities you need to have to be a web designer.
What is Web Design – A Brief Insight
Design, as you can understand, is an integral part of web design. Design includes all the major principles of web design – unity, rhythm, lines, balance, shapes, texture, contrast, emphasis, color, and direction.
A web designer designs a website or a webpage by putting all these things together. But a good web designer will always possess knowledge regarding the limitation of the internet along with the understanding of the web design principles. For instance, a successful and experienced web designer would definitely know the typographic design principles but they would also understand the challenges they may face by the web type design. Its difference from the other sorts of type designs is also something that they should be aware of.
In order to understand the constraints of the internet, a lucrative web designing professional should also have a strong grip on the strengths of digital communication.
Different Roles of Web Design
If you are a web designer, you may be assigned to craft a single webpage or an entire site. So, you would need to learn a lot to be a well-rounded web designer which involves the following:
HTML: The fundament of the front-end design. HTML comes into play when it's about making your site structure and converting the visual PSD design into web format.
CSS: Cascading Style Sheet is the only way to visually stylize your web pages. CSS takes care of the entire site and its visuals which includes the colors, layout, typography, and more.
JavaScript: It handles the interaction part of your website. Through JavaScript, you can create certain behaviors which will benefit you in the interaction and feature part.
CGI Programming: The small sites do not require CGI Programming or the programs mentioned below. But the feature-rich websites will definitely require these programming languages with a handful of codes to run smoothly according to the expectations.
ColdFusion, ASP, and PHP scripting: These languages are an integral part of web design and development (mainly). Design always focus on the front-end part but these scriptings are the factors which make the design functional to the end users.
XML: One of the vital segments of website designing, XML is something which is correlated with web design skills. If you want to become a web designer, you must obtain a fair amount of knowledge about XML.
Information Architecture: This determines the way how your business website's content and navigation should be designed and displayed. The perfect structure and presentation help your site to be successful which is effortless and intuitive to use.
SEO: Bringing your website into the limelight of Google and other search engines is the basic purpose of Search Engine Optimization (famously called SEO). People looking for a particular product that features on your website will appear once they make any search online on a search engine.
Server Management: Website hosting is an integral part of each and every website. Web design skills also include managing those servers accordingly with the best expertise.
Marketing and Web Strategy: Digital marketing strategy is immensely important along with owning a website. Quite obviously, if you don't market, there's no profit in having an alluring website.
eCommerce and Conversion: Conversion is the goal of any business and business website. Creating intuitive ways of conversion (especially for eCommerce websites) is a vital part of web design.
Aesthetics: Along with the usability and other aspects, the primary motive of web design always lies in making alluring aesthetics that sells and grab the eyeballs of online users.
Speed: Being a web designer, you also need to focus on the speed of the website you are designing. The speed of your site can determine its future. People won't wait for minutes while your site is opening. They will simply switch to another site which would affect your website and your business. So, paying attention to the website load and bandwidth is included in a web designer's job.
Content: In the world of website design, content is something that will never get old-fashioned. Users land on your website to search for a particular concern and have its answer. If you cater the contents with a nice design and rich information, they would be your trusted users.
Web design covers a lot more than the mentioned aspects of skills and expertise. But most of the web designers don't try to cover all the areas.
Rather than focusing on every portion, a web designer generally focuses on one or two parts where he or she can earn expertise. The other requirements of web design are the ones that can be used to form a larger web design team.
We believe that now you don't have got your answer to the query – 'what is web design?' You can start your career as a web designer with the knowledge provided in this article or you can even hire a designer with all the knowledge you need to have regarding their job role.