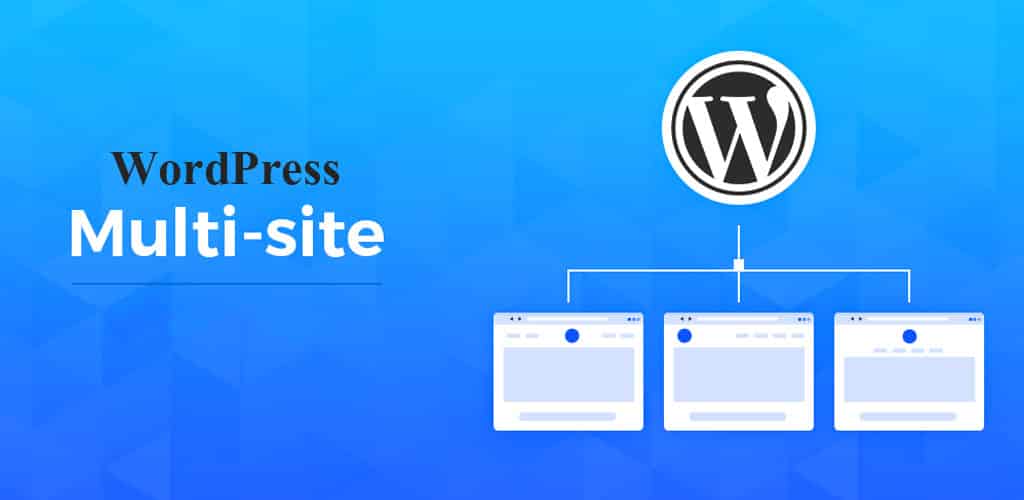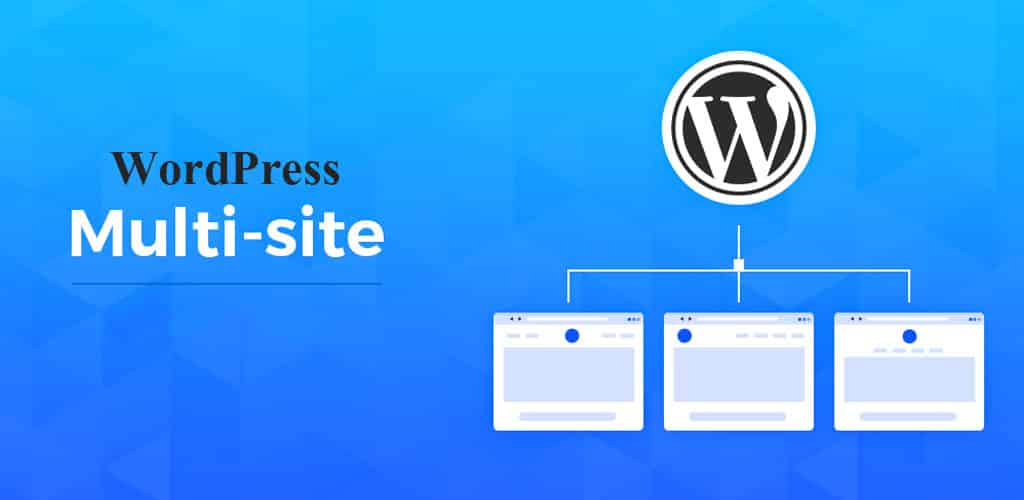 WordPress is undoubtedly the king of all CMS (Content Management Systems). With countless cool features and user-friendliness, it has become a household name in the world of web development. Also, most of the people who want to get their business online are opting for WordPress for building their website.
With so many features, lots of users often miss out some of the most exceptional features and uses of this CMS. One such thing that you may have missed is WordPress Multisite! So, let's discuss what it is, its pros and cons and how to create a WordPress Multisite Network! In case you need more detailed information regarding WordPress Multisite, visit here to have a word with an expert.
What is WordPress Multisite?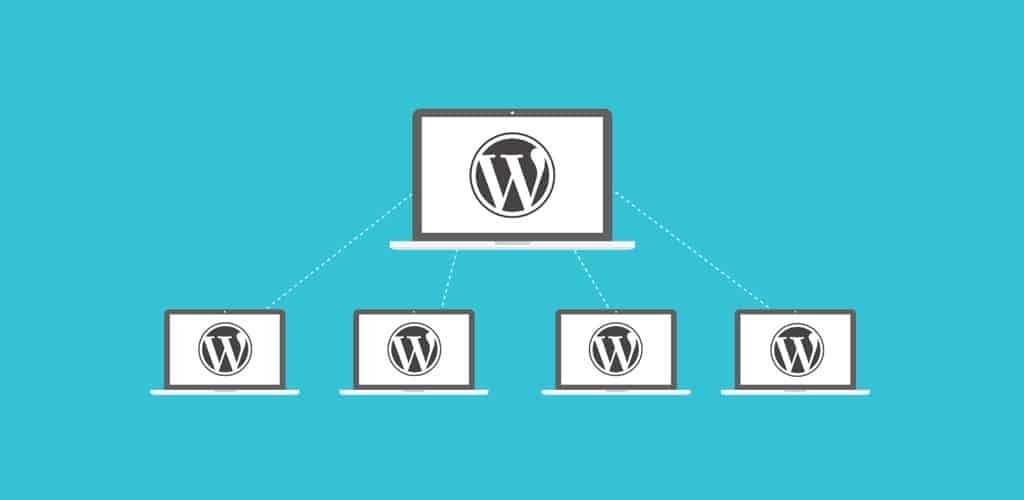 Some of you may have already guessed by the name! WordPress Multisite is a version of WordPress that enables you to do multiple WordPress installations through a single dashboard! You can manage unlimited sites, themes, user roles, and features! And the most significant part is that you can install WordPress on as many sub-directories or sub-domain as you need! However, you need to choose either sub-directories or sub-domains. You cannot choose both!
It already sounds appealing! But along with the advantage of managing multiple sites at one place, there are some downsides like flexibility issues or some administrative complexities in the future. WordPress Multisite is useful in specific use cases, but otherwise, it may trouble you! So, know about it in detail before using.
What's the Best Use Cases of WordPress Multisite?
It is the most relevant question for anyone who is considering to use this WordPress feature. Following are the use cases when WordPress Multisite is a good option.
If you are developing a network of websites with parallel functionality.
If you have curated a limited number of themes for your network of sites. Uploading too many different custom themes is not a good fit for Multisite.
If you take a look at the largest Multisite network: WordPress.Com, you would find a common motif tying all the sites with similar themes and functionalities.
If your requirement matches the favourable use case of Multisite, then you should have a clear idea of the things needed for its installation.
Prerequisites for WordPress Multisite Installation
There are three things that you need for a smooth installation.
A Powerful Hosting
The usual shared hosting plans won't suit you due to their resource limitations. You need a more powerful option to allow multiple sites to run smoothly. Thus, it would be best if you availed dedicated or VPS web hosting.
Understanding of WordPress and Access
When you use WordPress Multisite, you need to make changes to different core WordPress and server files, such as .htaccess, nginx .conf, or wp-config.php files. So, you will need a profound knowledge.
WordPress File Access
You have to edit some data for using WordPress Multisite. So, you need to have access to the data either through SSH or (S)FTP.
If you have not heard about WordPress Multisite before, you must be wondering to know about its features! Let's take a look.
Features of WordPress Multisite
Following are the features worth mentioning.
Multiple Sites
Needless to say, this is the most prominent feature of Multisite where you can manage several sites within a single WordPress installation. You need unique domains to work with WordPress Multisite. So, while creating a new sub-site, use some temporary URL like subsite.alpha.com and then change it to beta.com.
Central Administration
The super admin of the network can manage all the websites, themes, and plugins. The super admin needs to visit Network Admin > Dashboard to access everything.
Central User Control
The Multisite also has a user section just like the single site install. It can be accessed through this process: My Sites > Network Admin > Users. The super admin can see and manage every user from all the sites of the network.
Central Theme and Plugin Control
You will also have control over all the themes and plugins that are active for all the sites within the network. The plugins can be updated across all the sites.
So, these are the overall features of WordPress Multisite. Now, wasting not a single moment, we are going to explain how to enable it!
How to Enable the WordPress Multisite Network?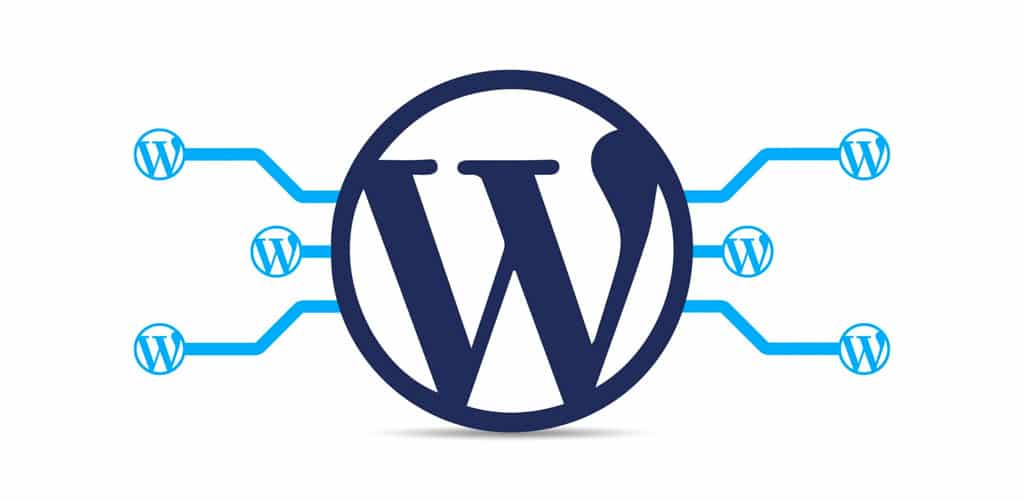 Follow these ten steps properly to enable multisite network! Before following these steps, make sure you have a running hosting plan.
Install WordPress.
Use FileZilla or similar FTP client to connect to your site once WordPress is installed.
Go to your cPanel and find the wp-config.php file. Open it.
Include the following line just before this line: "That's all, stop editing! Happy blogging"
/* Multisite */
define('WP_ALLOW_MULTISITE', true);
Save the wp-config.php file and close your cPanel.
Log in to your WordPress site and go to Tools > Network Setup.
Here, choose whether the network sites will be sub-domains (a.example.com, b.example.com) or sub-directory (example.com/a, example.com/b). Once chosen, you cannot reverse it.
Provide the admin address and a name for your multisite network in the network details portion. Then click on the install button.
On the next screen, you will get the code you need to add to .htaccess and wp-config.php files in the WordPress root directory.
Once both files are updated with the given code, you have successfully enabled WordPress Multisite network. You can see it on the admin bar the next time you log in.
Benefits of WordPress Multisite
It doesn't matter what the features are or how appealing it sounds in the paper. All that matter is whether it helps you practically. Well, in this section, we are going to discuss the advantages of WordPress Multisite in real life.
Get Relaxed with Simple Administration
Since you can create as many websites as you want under one single URL from just one WordPress install, managing and administering multiple sites become very easy. All the sites can be accessed instantly without putting much effort.
WordPress Multisite enables you to have only one dashboard that will help you in handling all the websites! Moreover, updating a common plugin once from your central dashboard will update the plugin installed in all the websites. On the other hand, when you think about the situation when you have to install or uninstall one plugin in, say, 50 websites, you'll surely feel a bit tedious.
Development Speed
The development time plays a pivotal role in every website development project. When you are capable of creating websites faster, it saves you a lot of man hour, resources, and builds your reputation. Now, when you use WordPress Multisite, you have the opportunity to design and drive new websites in no time! Usually, the sites that power this feature, request users to sign up on the central one first. After completing the sign up process, designing your website or blog is just a matter of time.
All Websites Have a Single CDN
Let's assume you have 50 websites developed on WordPress without taking the help of Multisite system. So, now, you have 50 different sub-directories created on your server, and you have installed WordPress in each of them. Everything is fine till this moment – your websites are running properly, there is an increase in your server load but that doesn't bother you much.
However, the problem arises later when you consider the CDN (Content Distribution Network) because with 50 websites in hand, you may have to purchase 50 separate CDNs, which becomes a bit of an issue because you would require separate pull zones for each of them.
On the other hand, when you are using WordPress Multisite, you just need to install and launch plugins like W3 Total Cache or WP Super Cache as Network Activate. After that the CDN you install in your admin panel will be applied to each and every website.
Security
Security is another beneficial factor of WordPress Multisite because managing the security of one single admin panel is more convenient than handling multiple sites at once. When you locate any security issue with Multisite, you can get it fixed, which will reflect in all the websites you are managing. Now, if you manage one at a time, chances are higher that you may miss something on some websites due to the repetition of the process.
However, if you miss something while working on Multisite, you are risking all the websites at once. So, you have to be a little careful while using it. And you will see good results.
Is WordPress Multisite Right for You?
Now, as you know about WordPress Multisite network, its features and how to enable it, let us tell you whether it's right for your business! It entirely depends on the nature of your business. Multisite fits more in specific industries compared to the others. Industries like Creative agencies, education, ecommerce, media, hotel and travel, etc. are more suited to use WordPress Multisite. However, it is a generic statement. The final call will be yours, considering your specific business requirements.